Hey everyone! Happy Thanksgiving and welcome to our Market Update for November 2023! Let's start out with some great news!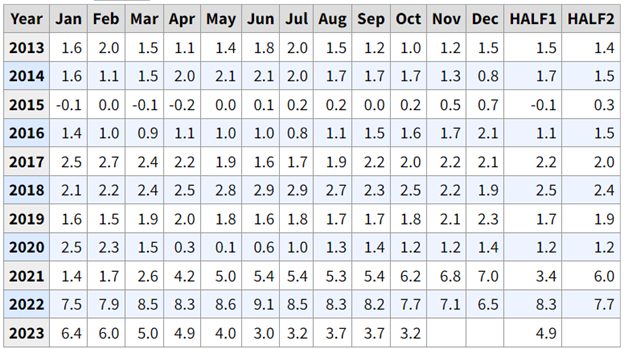 Inflation numbers were recently reported at 3.2%! This is a huge decrease from the high of 9.1% last year, which caused the government to raise interest rates to slow down inflation and should lead to a decrease in mortgage rates in the future.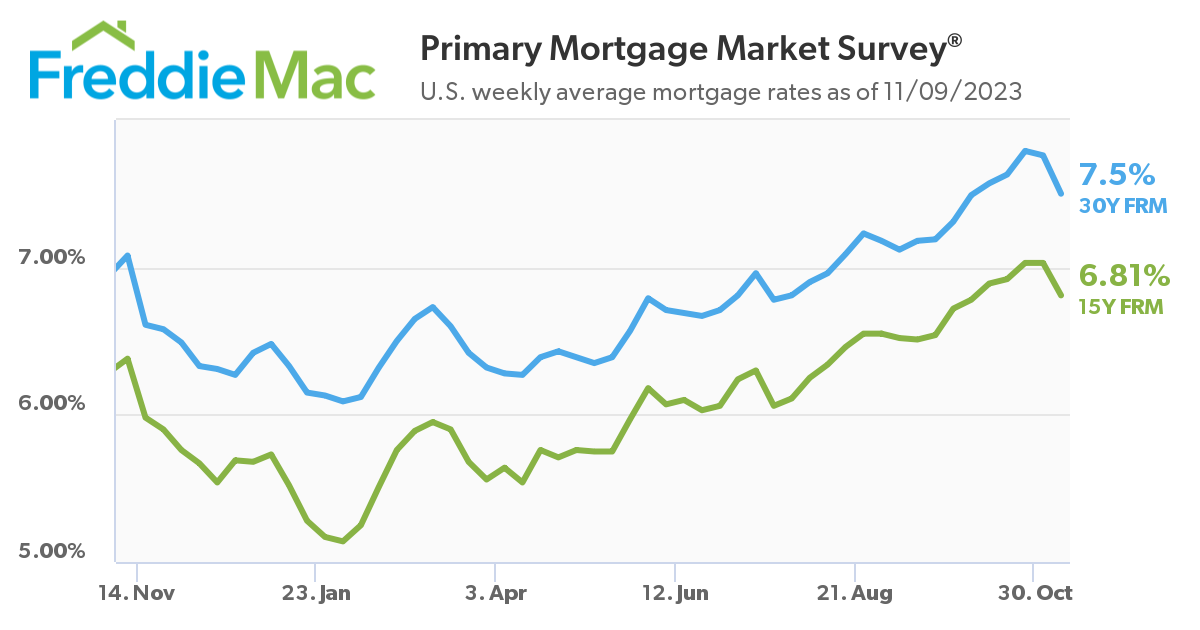 And we have seen that a little already. Mortgage rates have slightly dipped from their highs of over 8%, and are now around 7.5%.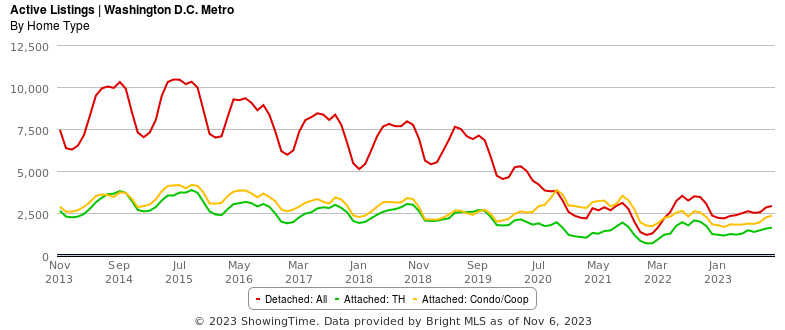 The number of homes for sale throughout the DC area has risen over the past few months to about 2500, However, this remains well below the historical average of 6,000. We need more inventory.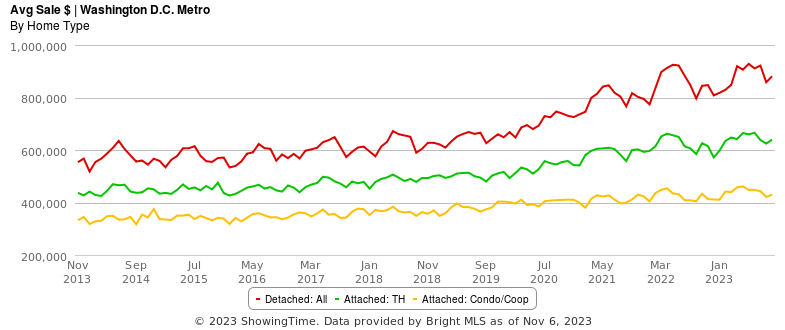 After a drop in average sales price last month, we saw prices rise again in October across all home types month over month.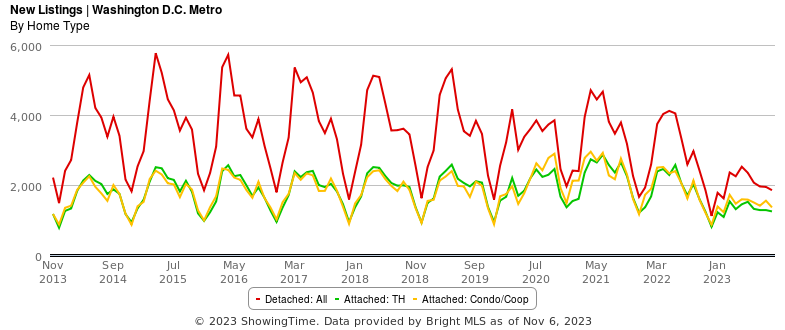 However, the number of new homes coming on the market remains low, so we should continue to a tight market until we see much more inventory on the market.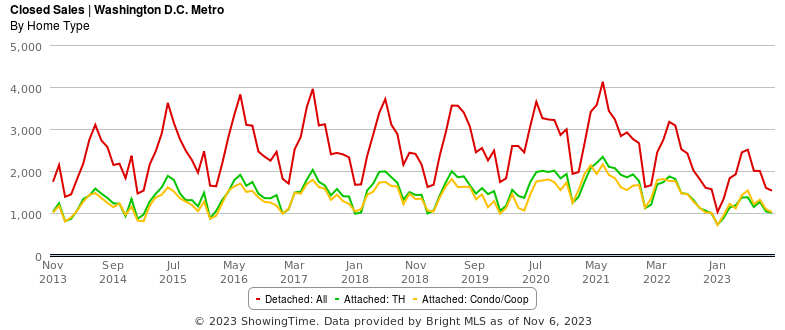 The number of closed sales has declined slightly since last month, but at a much lower rate than the month prior.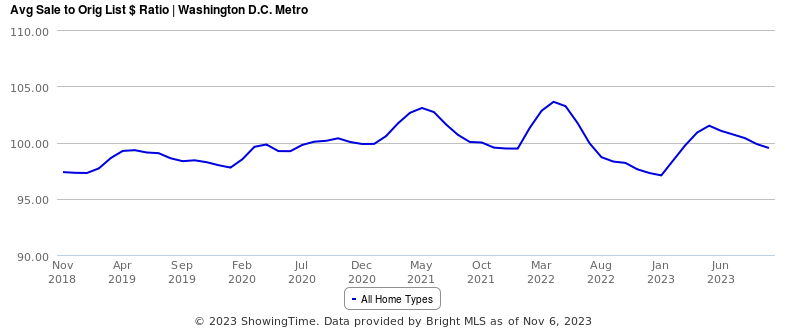 Continuing its trend from last month, the Average Sales Price compared to Original List Price ratio in October has declined to 99.5%. This means that on average, homes are selling below the listing price, making it more advantageous for buyers to get a good deal on their home.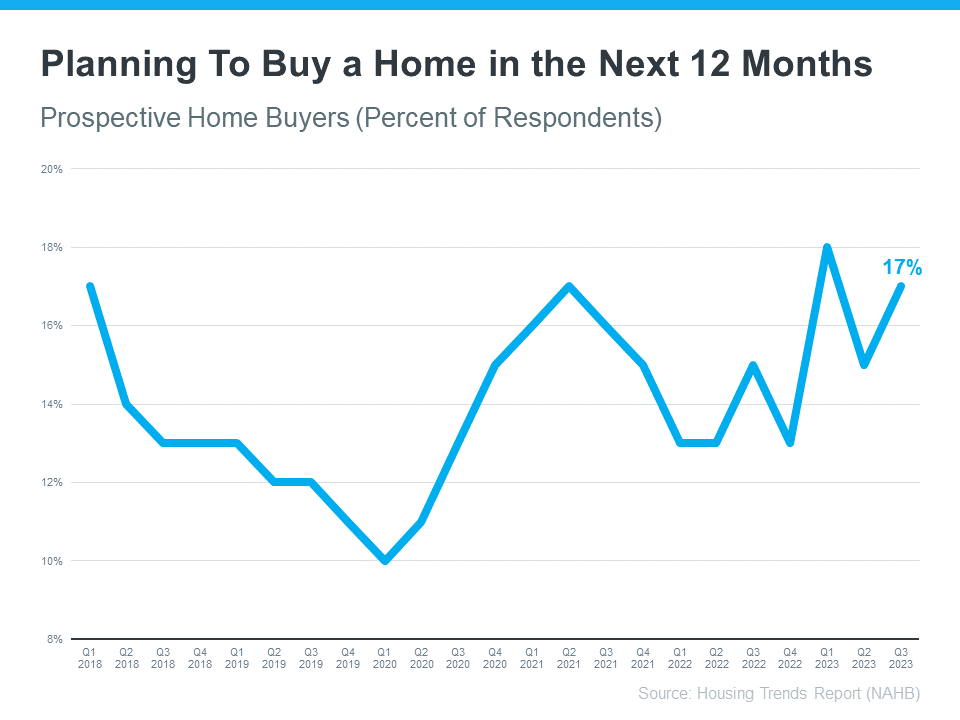 Even with higher interest rates, people are still looking for homes. In fact, a recent study showed that 17% of people are still planning to buy a home in the next 12 months.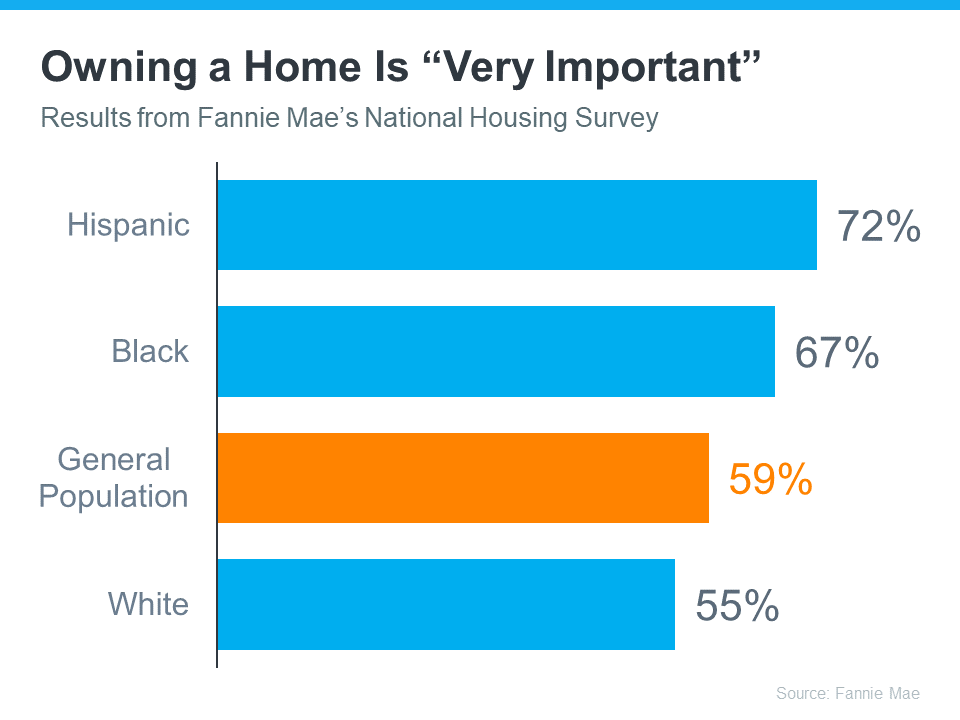 Which makes sense because across all demographics, people still see owning a home as "very important." It's still very much a part of the American Dream.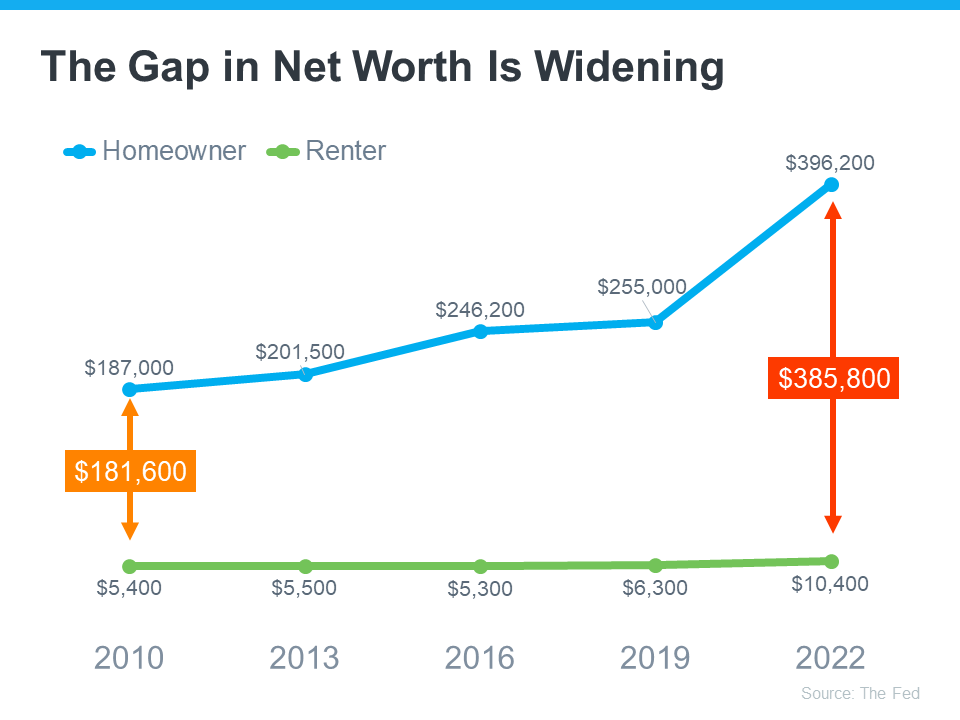 Most people understand that owning a home is a wealth building tool. In fact, the gap in net worth between owners and renters has more than doubled in the past 14 years. When you buy is much less important than how long you stay in. If you own a home for 30 years, you will have a valuable asset with no payment instead of no asset with a large rent payment.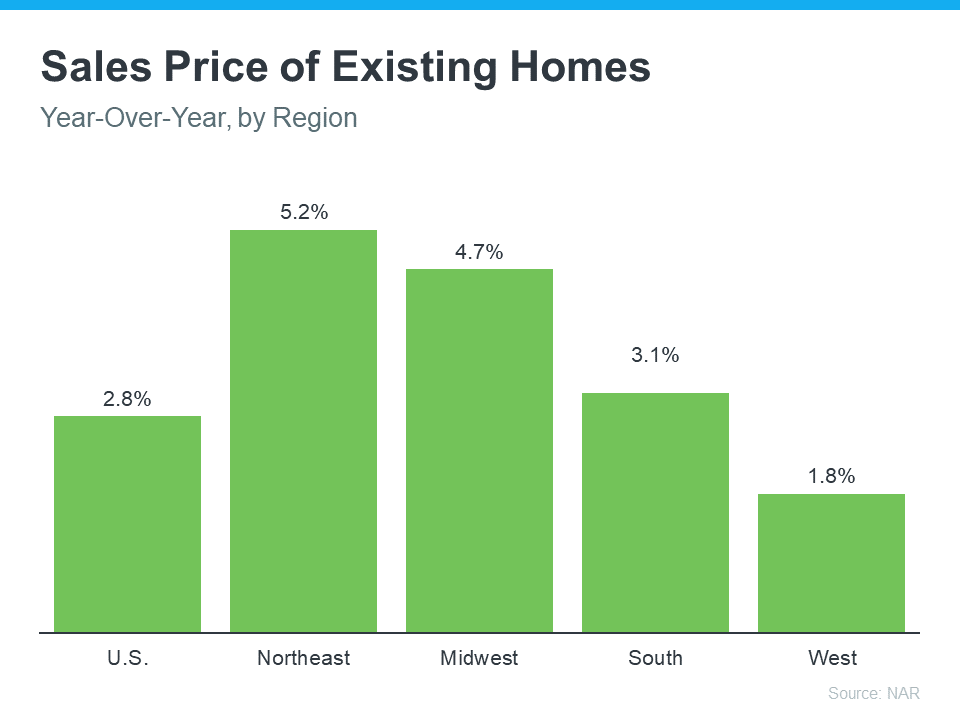 If you are waiting for prices to fall before you move, you may need to wait a while. Even with higher interest rates, we saw prices increase throughout the country this past year, and if interest rates go down, it will likely increase demand and prices.
So what does it all mean?

If you are a buyer….
Good news is here! Interest rates are decreasing and inventory is increasing. With prices continuing to rise, I recommend actively searching before demand increases and potentially pushes prices even higher. If interest rates go down in the future, you can always refinance.

Higher rates had pushed a lot of people out of the buying game, who I think may be coming back in 2024.



If you are a seller….
You are in a great position as the market still favors you. I would recommend you sell when you are ready without worrying too much about interest rates. The demand for homes is still high, particularly for single-family homes and townhouses, and we don't see that leveling off too much over the next two quarters.
If you are an investor…
It's hard to borrow money right now while turning a profit on a real estate investment as a buy and hold. Flips can still do well, you just have to be careful about how long you hold the property. We have helped several clients renovate and sell properties recently and can guide you through that process if you are interested.
There are tons of factors to consider when you are looking to buy or sell a home and each person's circumstances are different. If you are thinking of moving or investing in real estate, give us a call and we'll set up a time to talk so we can advise you on the best next steps.
info@piersonrealestate.com | (202) 800-0800