Welcome to our monthly market update where we discuss what's happening in DC area real estate and what that means for home buyers, sellers, and investors. Let's jump right in!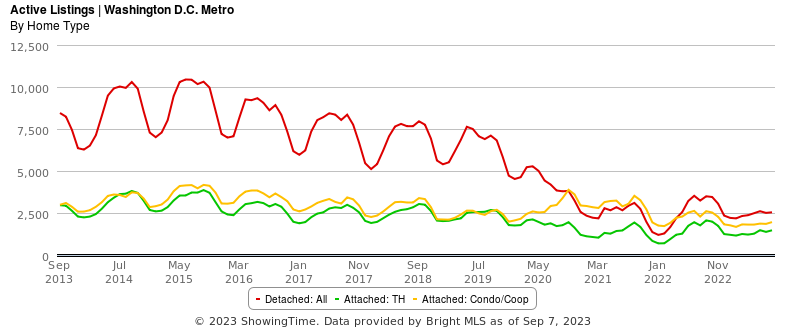 The number of active homes for sale is down more than 18% compared to this time last year. To really illustrate what that means, consider this… the number of active detached homes for sale this August was 59% lower than the average number for August for the past ten years. Townhouses (down 58%, and condos (down 51%) are also down, so there are just fewer options for buyers.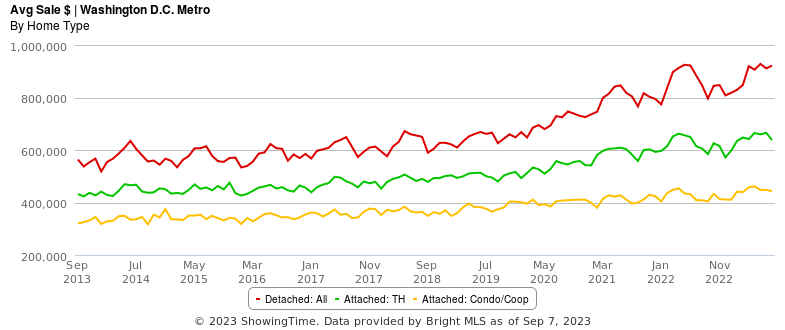 Average Sales Prices dipped down last month for townhomes and condos, but saw an increase for detached homes. Across the board though, prices are up about 7% from a year ago.
In order to stabilize the market, we need a decrease in demand, OR an increase in homes for sale. Over the past two years, the government has tried to decrease demand by raising interest rates, which increases costs to buyers and decreases affordability.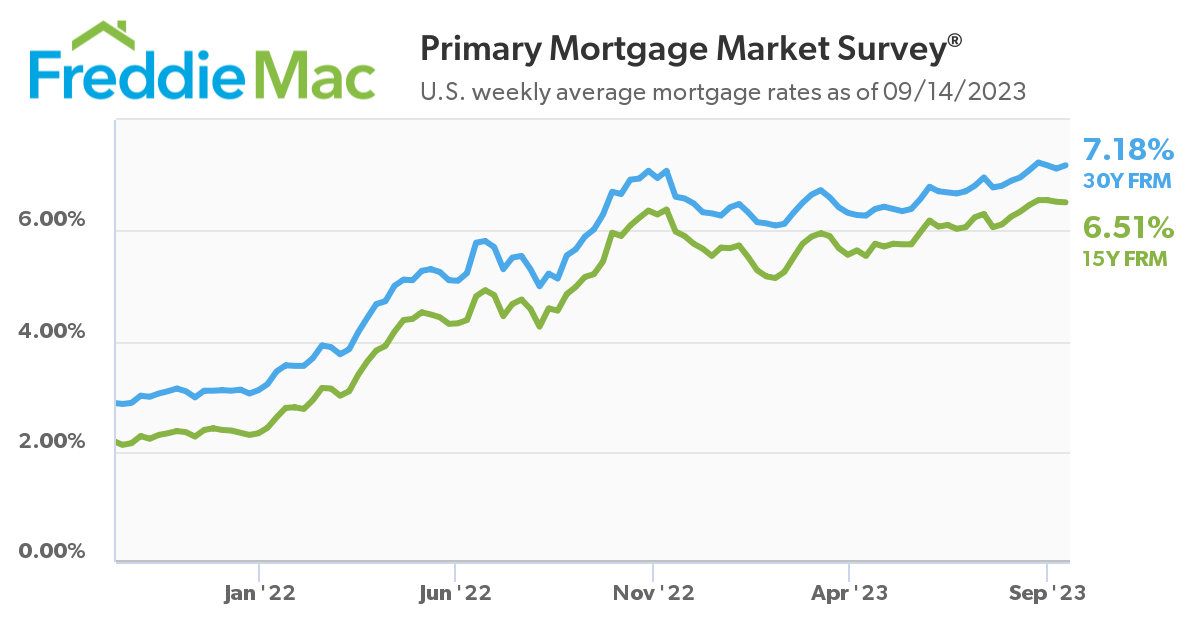 We've seen Mortgage rates go from 3% to over 7% in the past two years, which has actually decreased demand. The reason this hasn't stabilized the market is that the decrease in the number of homes for sale has been even more pronounced–keeping us in a sellers market.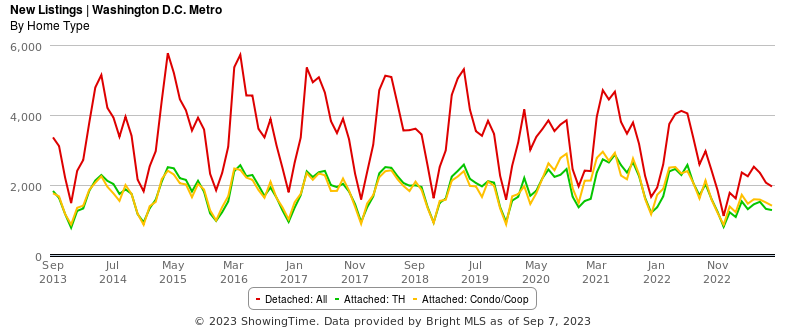 We need more homes on the market, but the number of new listings added to the market last month remained low so all indicators are that we will remain in a sellers market until we see either (1) interest rates go higher, (2) inventory increases, or (3) the economy slows down a lot.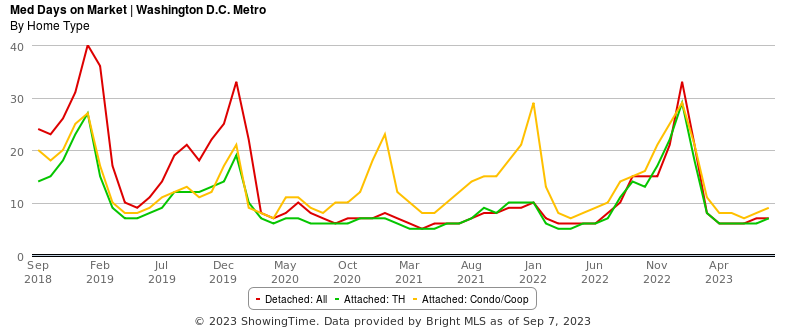 A few more quick highlights here—the median days on the market is under 10 days for all housing types right now, so houses are moving quick.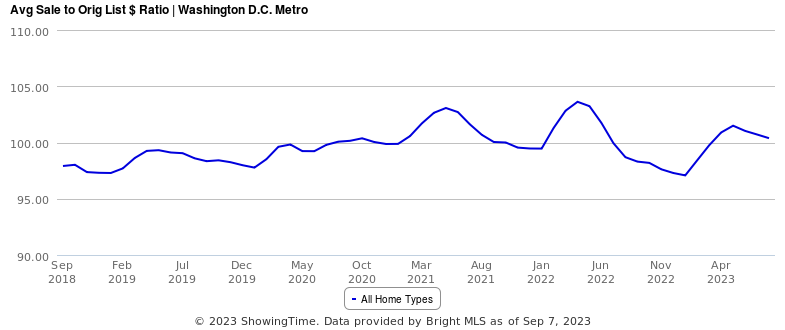 The average sales price to list price ratio was 100.4%, meaning that homes are still being sold above the asking price on average. While the ratios have decreased since last month, it is still nearly 2% higher than it was at this time last year.
Based on this data and a whole lot more that we look at, here's our advice:

If you are a seller….
The market is still strong in the DC area and homes are still being sold above asking price due to the lack of supply. However, if the number of homes for sale were to normalize, prices would likely decrease. If you have a property to sell, especially an investment property, now is the time to get top price. The future is uncertain and this environment presents a bird in the hand.

It's also a great time to sell if you have an older home that needs work, since buyers are willing to purchase homes as-is. If you're interested in selling but don't want to deal with all the hassle that comes along with it, let us know—we actually have multiple buyers willing to buy homes that need work right now.
If you are a buyer….
The good news is we typically see a drop in home prices in the Fall and Winter because buyer demand usually decreases. If I was a buyer, Fall is when I would be ramping up my search. Interest rates are high, which hurts, but we don't know when or if they are coming down. During the high inflation of 70's and 80's they stayed above 7% for 20 years. At some point, you want to buy a home to start building equity.

Now is the time to be smart about buying a home though. You want to find a home that is right for you and will allow you stay for a longer term if possible since the future is uncertain.
If you are an investor…
It's hard to find a good deal out there, but we are finding that as design trends have changed, buyers are willing to pay a huge premium for something that is extremely nice. We have seen our investors test the top of neighborhood price ranges for homes that are very nicely renovated.
For builders…
There has been a great appetite for new construction. Everyone thought that rising interest rates would hurt the new home market, but the opposite has happened. A lot of people in the area have a lot of money and they now want to live closer to work in new homes.
So that's the summary, but everyone's circumstances are different and there is more data to consider. It has never been more important to work with a Realtor who really understands the market, finances, and your circumstances. If you don't already have someone that you know and trust to help guide you through your housing decisions, we would love to be that for you. Give us a call and we'll talk you through how we can help you use real estate to reach your future goals
Until next time, know that we are here for you, we care about you, and we are never too busy for your referrals.