Welcome to our DC area market update video. Now before we begin this month, I just want to pause to say thank you. While numbers aren't the reason we do what we do, they do create a moment to reflect, and we are blown away to be able to say that we sold our 1,000th home this month. Wow, 1000 homes! I don't think I could imagine back in 2004 when Liz started this business that we'd be standing here today with 1000 homes so I want to say a quick thank you to Liz for starting it–I appreciate it so much and I love you. Second, to my staff who have worked with us in the past and now. You don't get to do this many transactions and retain this level of online customer ratings without excellent and I love working with you. And third, to our clients–thank you for working with us. We care about you and we're invested in you and your future. Now back to business, here's the market update video.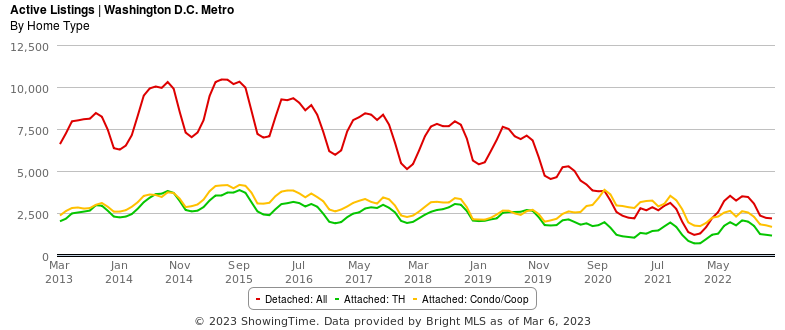 The current market remains tight. The number of homes for sale throughout the DC Metro area at about 50% of what we need to meet current demand.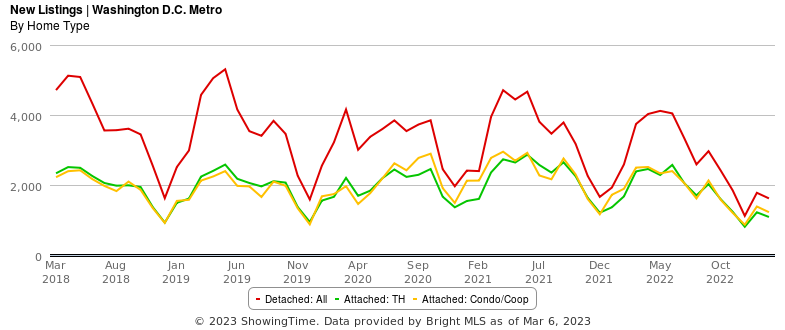 In addition to the current low inventory, the number of new homes being added to the market is 33% lower than normal, compounding the low supply issue.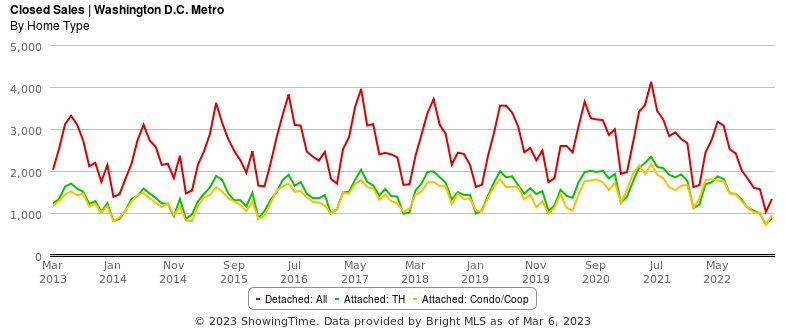 Less homes are selling as well. Throughout the DC area, the number of sales is down by 22% from the average for this time of year.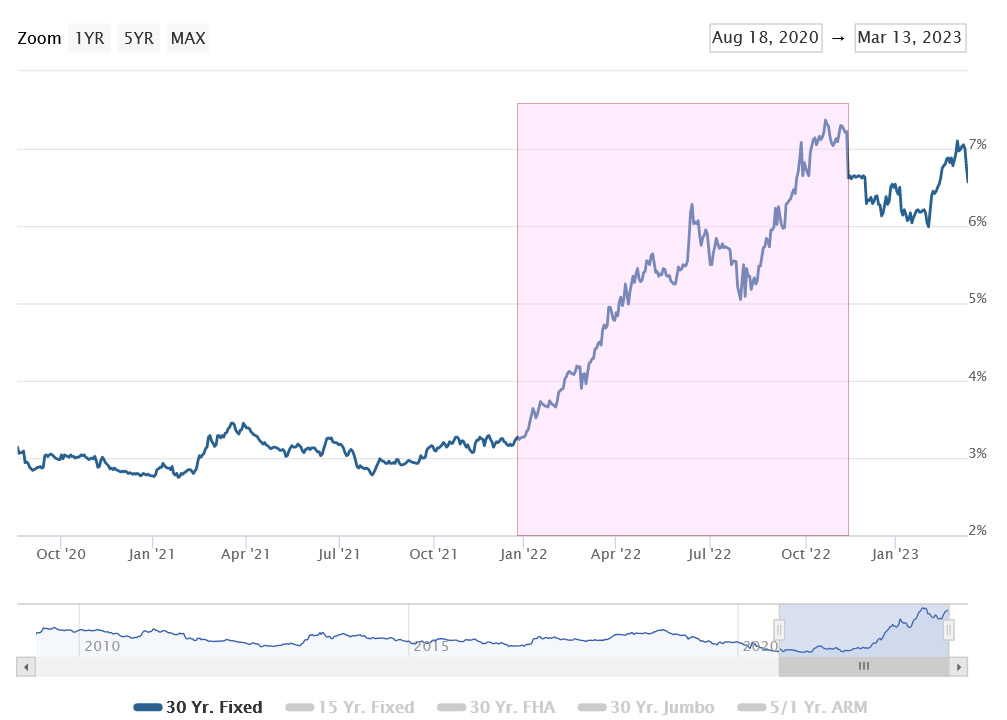 That decrease in sales is driven by a decrease in affordability due to the rapidly rising interest rates from last year. In January of 2022, an average 30 year fixed rate mortgage was 3%, and within 12 months, that rate has shot up to 7%.
To demonstrate the impact on homebuyers, take a look at this chart.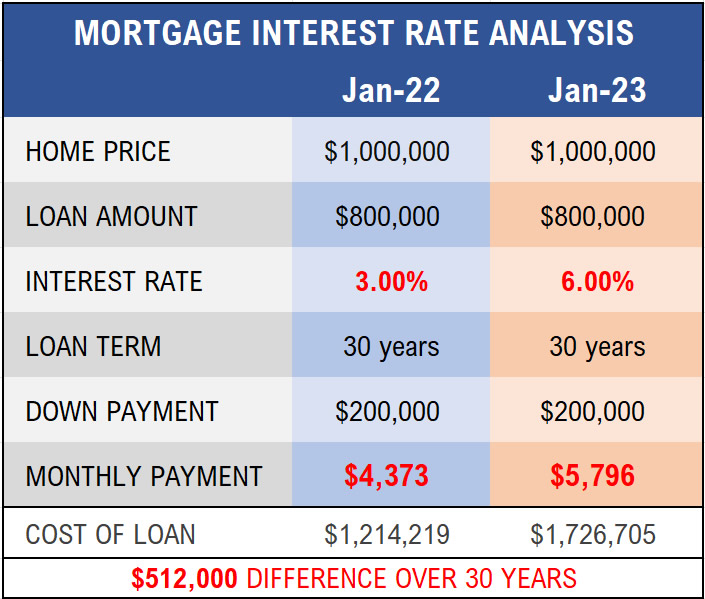 If you bought a million dollar house in January 2022, you would have paid around $4,373/month. By January 2023, your new payment for that same house would have been $5,796. This has obviously drastically impacted what people could afford.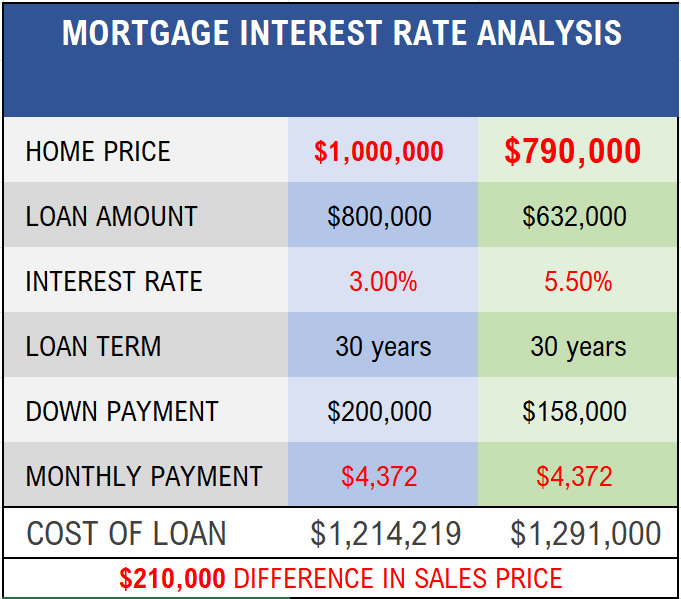 In fact, if a buyer wanted to keep that same monthly payment,they would have had to decrease the price of homes they were looking for from 1,000,000, all the way down to $790,000.
Given that change is affordability, everyone was predicting that home prices would decrease.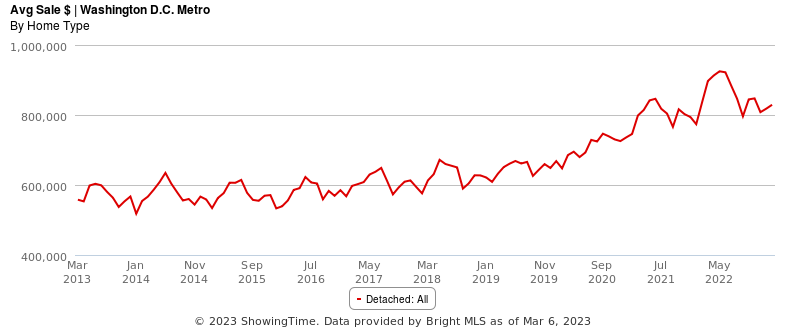 And it looked like it was trending that way last summer into fall, however, recently, we have seen an incredible uptick in demand and we are seeing prices rise again. With supply being down 50% and new listings being down 33%, we should see volume of sales down at least 33% as well, but they are only down 22% because demand is outweighing supply.
We had a lot of clients decide to put the buying decision on hold for a year—but people still need a place to live and they are realizing they may need to accept the reality of the current market because renting is not a great long term option either.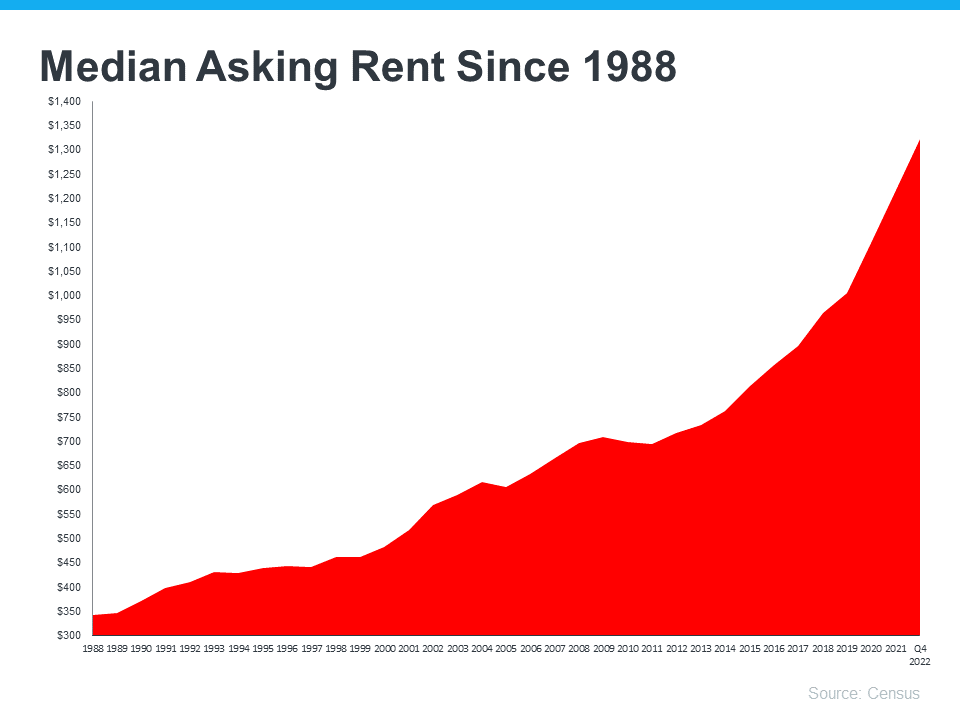 If we go back and look at the median asking rent for the US since 1988, you will see that the trend is not looking great. It's just hard to hide from the high cost of living. But that is also why we love real estate and why we are in this business. Because we know that while it is expensive, a place to live is also something that every single person needs—which is why it makes a great long-term investment.
Consider this quote from Franklin Roosevelt, "Real estate cannot be lost or stolen, nor can it be carried away. Purchased with common sense, paid for in full, and managed with reasonable care, it is about the safest investment in the world."
And that is what we are here to do—to provide wise counsel when you are buying a home. To know what to buy, what to pay, how to finance, what process to follow, how to take care of the home and to help create a long term strategy to use real estate for you and the people you care about to reach your long term personal and financial goals. And over time, we believe it will continue to be one of the safest investments you will make.
So if you are thinking about buying or selling a home, investing in a second home, buying a home for a child or a parent, or building a home, we want to serve you. Give us a call and let's talk. It's never too soon to create the strategy. And remember,we want to take care of the people that you care about, so don't hesitate to connect us with others who may need our services as well.