Valentine's Day is right around the corner and if you're looking to start planning early, we've curated some unique and exciting opportunities to celebrate the holiday with the entire family. Grab the kids, secure the sweets, and check out some ways to engage everybody in the festivities this year!
Camp Wharf (Washington, DC): If you didn't get enough s'mores during our Fall Bash, you'll definitely want to check out Camp Wharf with the family. This vintage airstream trailer serves s'mores kits for you to make fresh at the nearby wood-burning fire—a sweet treat for all ages!
Sprinkles Cupcakes (Georgetown, DC): If you're looking for another sweet way to celebrate at home, order a customized box of cupcakes, or a "decorate-your-own" or "bake-your-own" kit for the whole family to enjoy. Pro tip: if you eat a cupcake on the way home, that's one less you have to share with the rest of the family.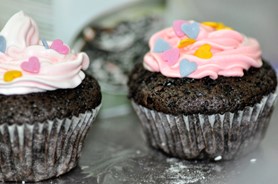 Barks and Brews – Puppy Love Festival (McLean, VA): If one of your favorite family members is furry and has four legs, show them some special love with deluxe dog treats, a dog park, doggie photobooth, and some beer sampling for you at the Barks and Brews Puppy Love Festival.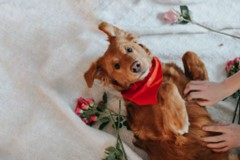 Fondue Fun: A wise man once said, "Everything is better when it's dipped in chocolate." Grab your family, fondue pot, fruit, marshmallows, pretzels, or whatever else your heart desires, for a tasty dessert the whole family can make together. Check out this simple chocolate fondue recipe here.
Kidcreate Studio (Ashburn, VA): From card-making workshops to making candy mosaics, check out some of these children- and family-focused art classes in Loudoun County during the month of February to get those creative juices flowing with your little ones as you celebrate Valentine's Day. Happy crafting!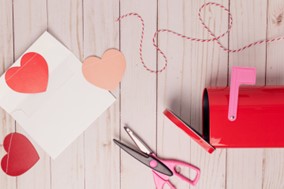 "14 Things I Love About You" / Letters from Cupid: For a more home-focused approach to spread the love, try sending some letters from Cupid! Start out by cutting 14 paper hearts, and starting on February 1st, write something you love about your children on each heart, sticking it to their door each morning. On Valentine's Day, have a family celebration and let the kids share which heart was their favorite. If your kids are old enough, maybe they'll want to write hearts for the parents too!
If you do end up trying one of these ideas, or have your own unique family plans to celebrate Valentine's Day this year, send us a picture at info@piersonrealestate.com! We'd love to hear what you did so we can add to our list for next year.