Hi everyone! Welcome to our July 2022 Market update where we explain what's happening in the DC Metro area real estate market so you can make the best real estate decisions. We are clearly in a shifting market, but it's not everything you are hearing in the news. Let us show you what's going on.
You are probably hearing that the market is cooling due to rising interest rates. And this is absolutely true.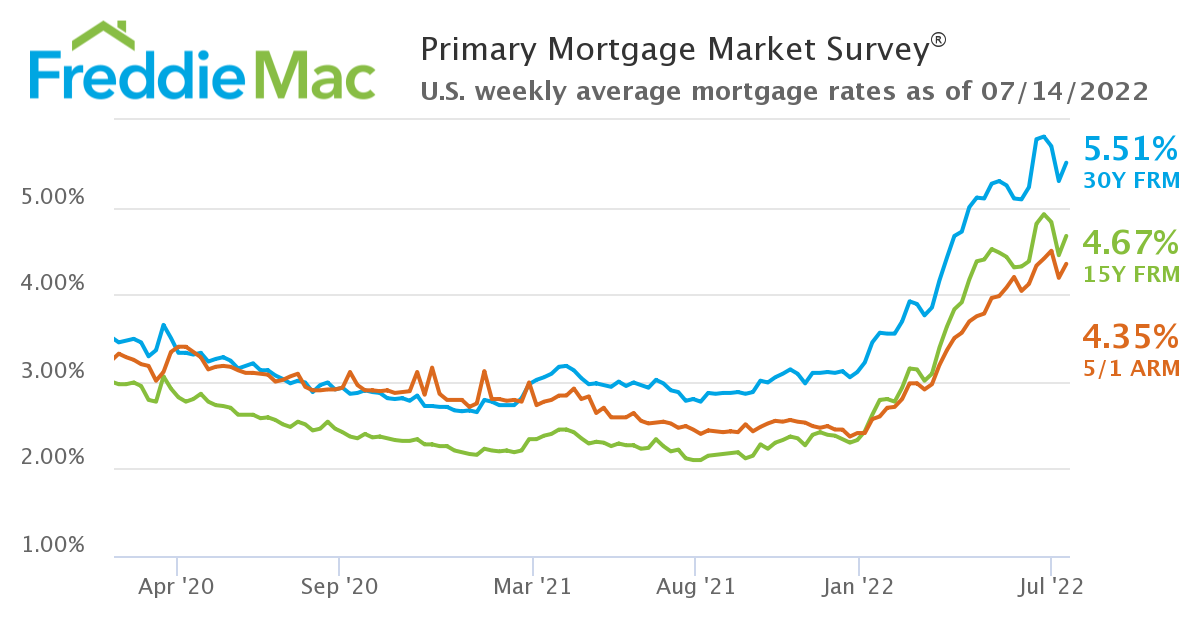 Interest rates have risen from 3% in January to 5.5% in July and it is having a dramatic impact on affordability for buyers.
For example, in January, a $1,000,000 home purchase with 20% down at a 3% interest rate, would have equaled a $4372 monthly mortgage payment with taxes and insurance included. Today, at the current 5.5% interest rate, that same house would have a $5,542 mortgage payment simply due to the change in the interest rate. That's an extra $14,000 / year and an extra $421,000 over the life of the loan. You can see how that is causing buyers to pause.
Most buyers buy based on the monthly payment they can afford. So, let's say that a buyer is comfortable with the $4,300 monthly payment that bought him the $1,000,000 house in January. If prices stayed the same, that buyer would now be looking at houses that cost roughly $790,000 if they wanted to keep that same payment. This is changing the number of buyers that qualify for homes and making buyers believe that home prices really do have to come down.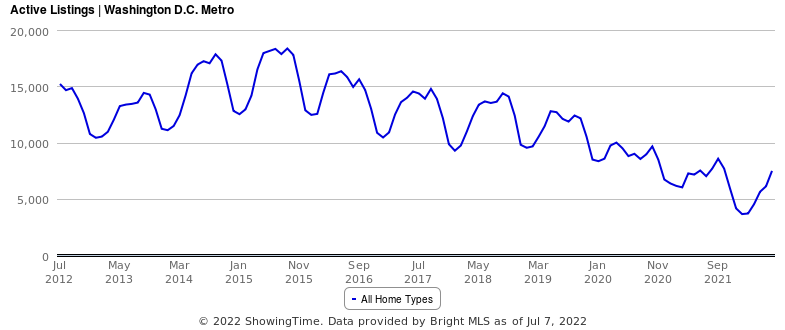 The leading indicator of a market shift is inventory. As you can see, the inventory is rising. It was below 5,000 and is now around 7500. It's still well below the 10 to 12 thousand homes we need – but it does appear to be rising quickly.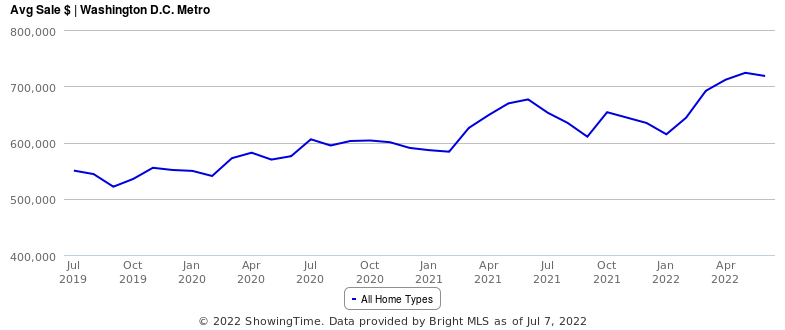 We see that prices have popped off their peaks – but only slightly. What we know is that interest rates can turn quickly like a jet ski, but home prices are more like aircraft carriers. Homes take months to sell, and in a shifting market, sellers must come to terms with the changes, which happen through price reductions. That can take time.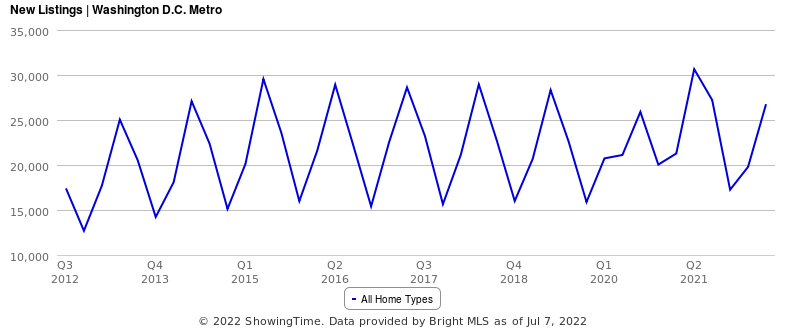 One of our challenges remains low inventory. We continue to have less homes coming on the market than we need to meet demand.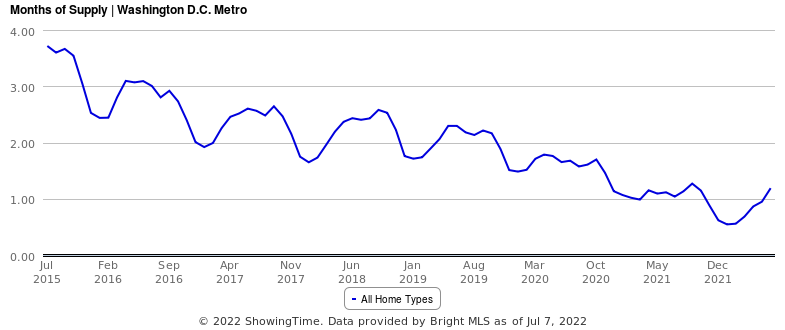 The clearest barometer to indicate our overall market strength is the months supply chart. Three months is a stable market. UNDER three months is a sellers market. OVER three months is a buyers market. We continue to be under 2 months of supply, however, the trend is rising.
So what does this all mean? Let me summarize with a few additional charts. First, while affordability has decreased with rising interest rates, the inventory remains low and so the demand remains strong, however, it is normalizing.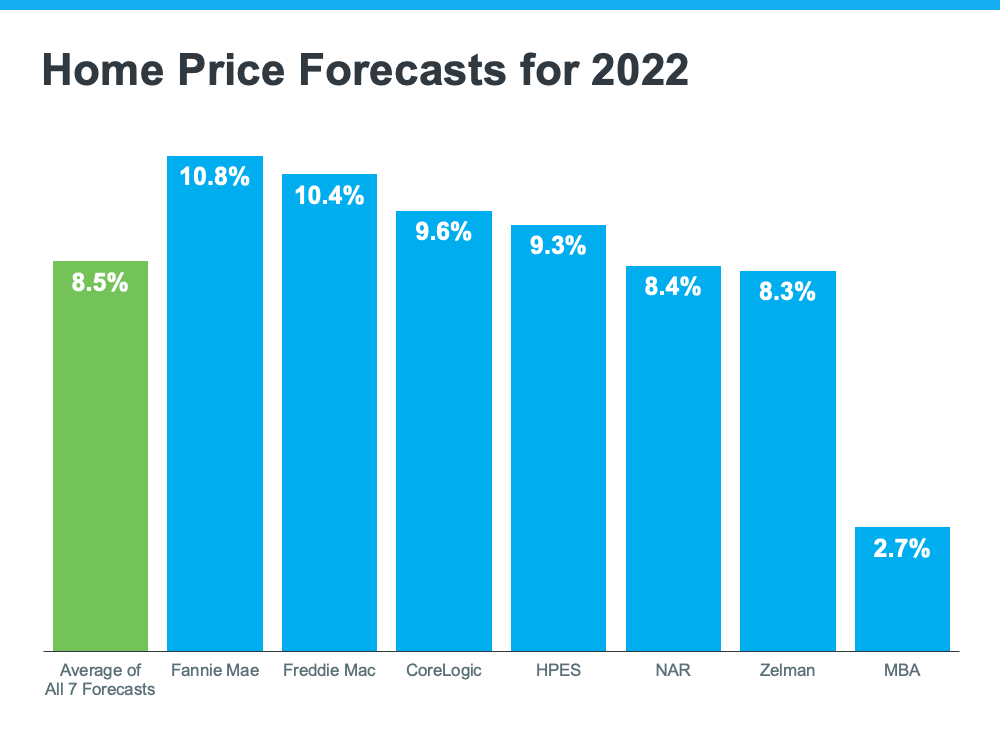 The strong demand is causing leading economists to continue to predict that prices will be 2.7% to 10.8% higher this year over last year.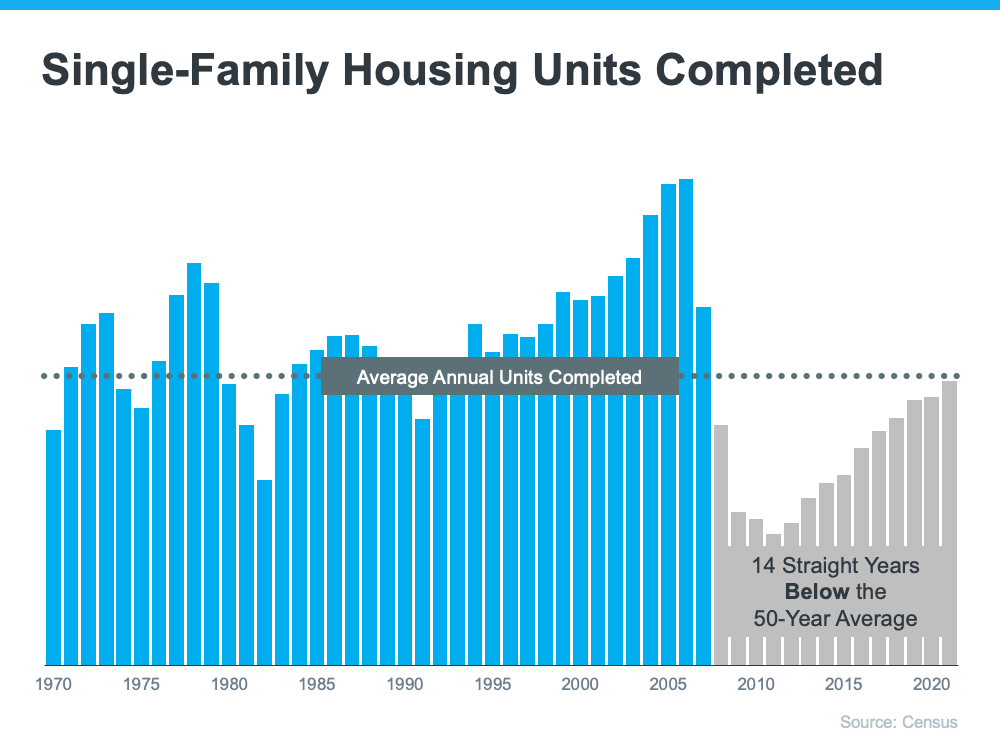 One of the primary reasons for the continued strength of demand is the reality that we have under-built new housing for the past 14 years. This is causing leading experts to predict that the real estate market won't crash due to a housing shortage that had reached "crisis proportions".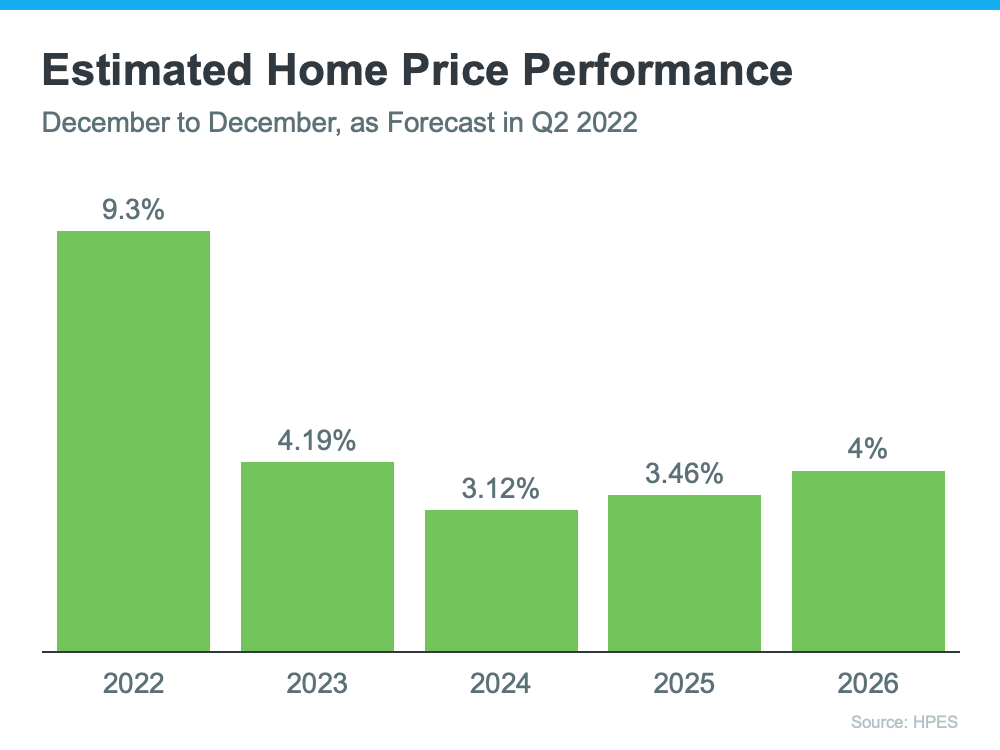 In fact, they actually predict that we will see positive price appreciation for the next five years.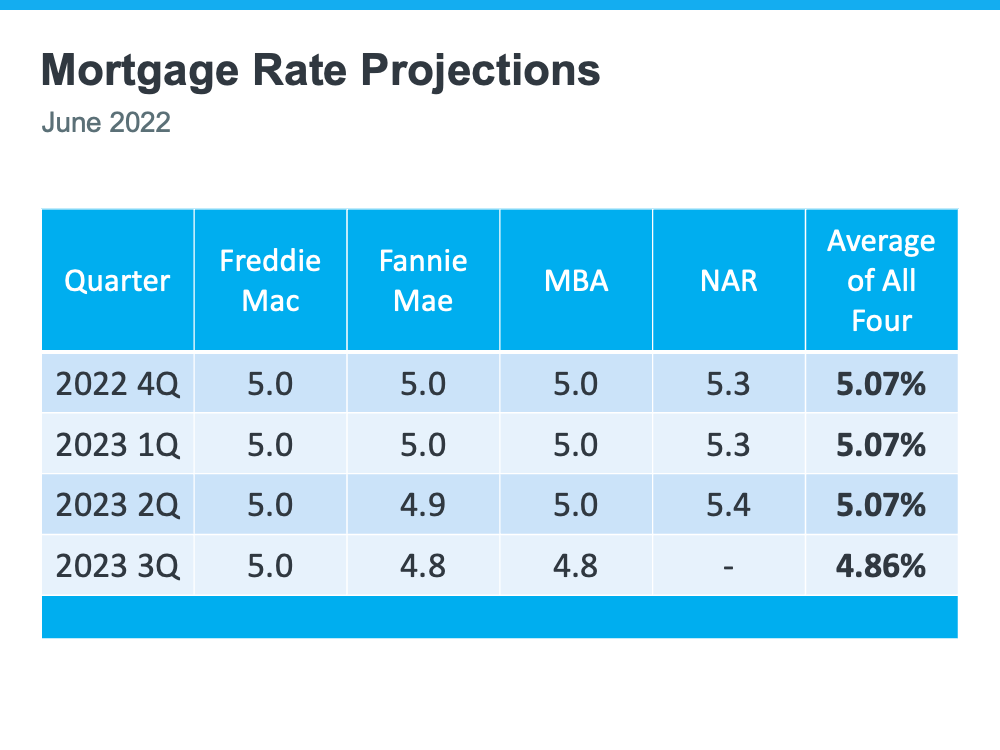 Here's a kicker though. These predictions are based on an assumption that mortgage rates settle in around 5%. And in my opinion, that is THE question. What will mortgage rates do? Interest rates are impacted by inflation, which we know is rising. Mortgage rates usually settle in around 2%-3% higher than the fed funds rate. The fed funds rate was 0 during the pandemic and mortgage rates were 2.5-3%. The fed funds rate is now at 2% and is likely to go to 3% soon. Will that be as high as they go? If so, mortgage rates should stay between 5-6%. If that happens, I think we will see prices stabilize. If mortgage rates go above 7%, it will be hard for that not to cause prices to fall due to the impact of affordability on buyers. Even if prices fall, though, it doesn't decrease the cost of borrowing for buyers, since higher rates can still make payments higher – even if the prices are lower.
Listen, we know this is a lot to process, which is why we do it for you. Each person's situation is different, which is why we strongly recommend that you work with an expert advisor when you are making real estate decisions. If you have questions about how to use real estate to reach your goals, contact us to request a no obligation consultation where we will look at your entire picture and create the best plan to get you further faster.
That's it for this month. Stay cool and we'll see you in August!