(header image credit: https://www.crazy-wonderful.com/wallpapered-dresser-drawers-with-milton/)
Michelle's Staging Corner
Wallpaper has undergone some really great transformations in recent years! Gone are the days of the glue-and-paste, impossible-to-remove wallpaper of the past, and we welcome in the peel-and-stick variety with open arms! (side note; take a peek at some of the old school glue-and-paste foiled wallpaper at one of our house listings!) **Removable** wallpaper allows us to bring colors and prints into our homes with the peace of mind that we can change or remove it in the future as needed or desired – without the removal mess or time.
Maybe you have toyed with the idea of wallpapering a room, but want a little practice first, or perhaps you just want smaller accent features. Some of my favorite ideas for removable wallpaper are not on the walls at all! Here are a few:
Dress up some plain bedroom furniture! Adding removable wallpaper to drawer fronts brings personalized style to this nightstand!

You can also stick it on the sides of dresser drawers for a peek-a-boo color pop!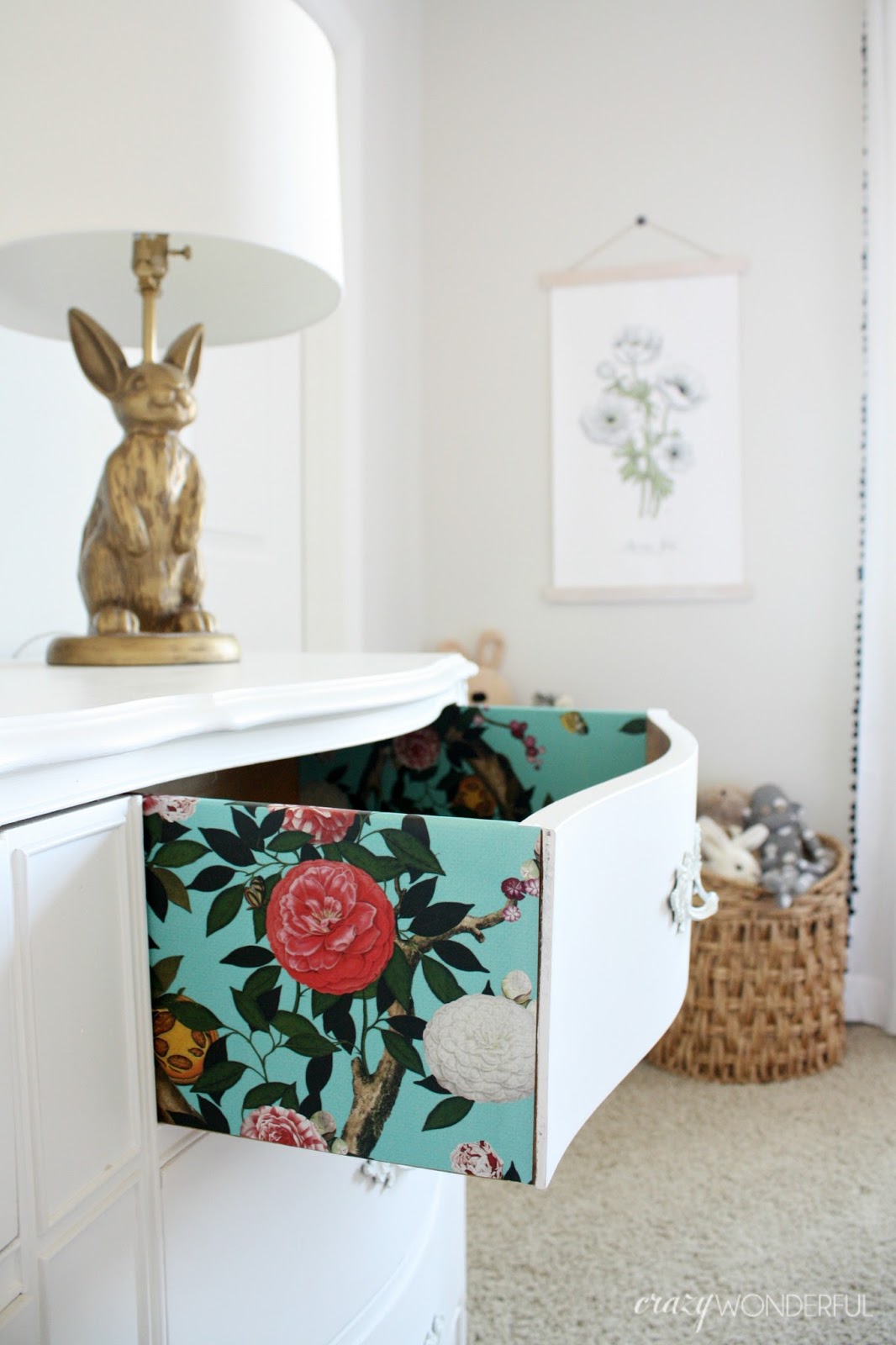 2. Personalize your bookshelves, backs of built-in shelves, or even the pantry! This is a great way to add a print, while having the shelving in place to break it up a bit. Don't be afraid to go bold here!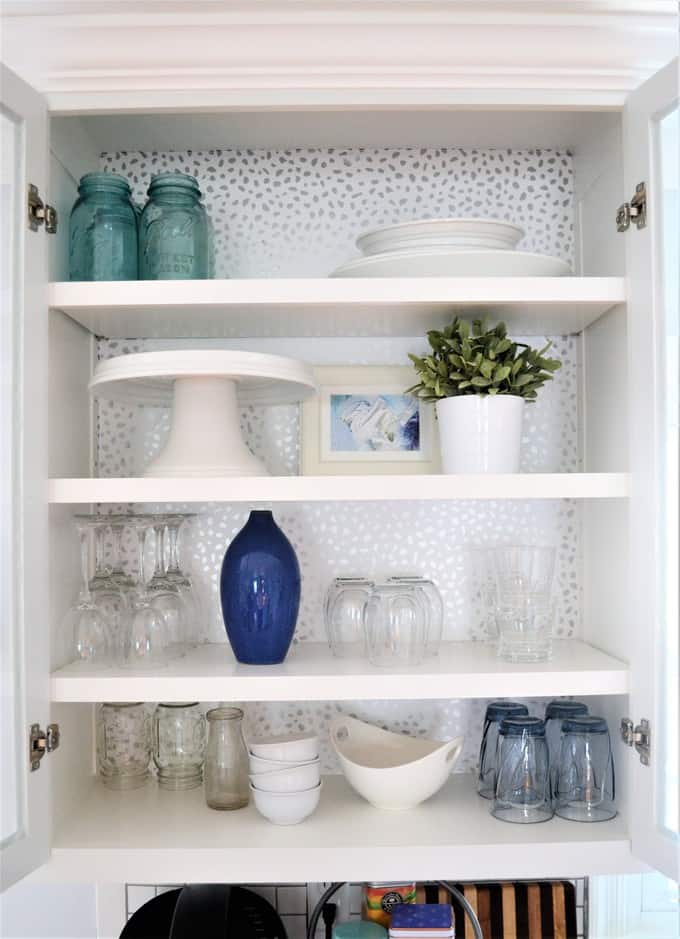 3. With everyone buying desks in early 2020 due to Covid (remember the desk shortage?) many ended up with some that could now use a little face lift! Try adding some removable wallpaper to the desktop or drawer fronts for a fresh look!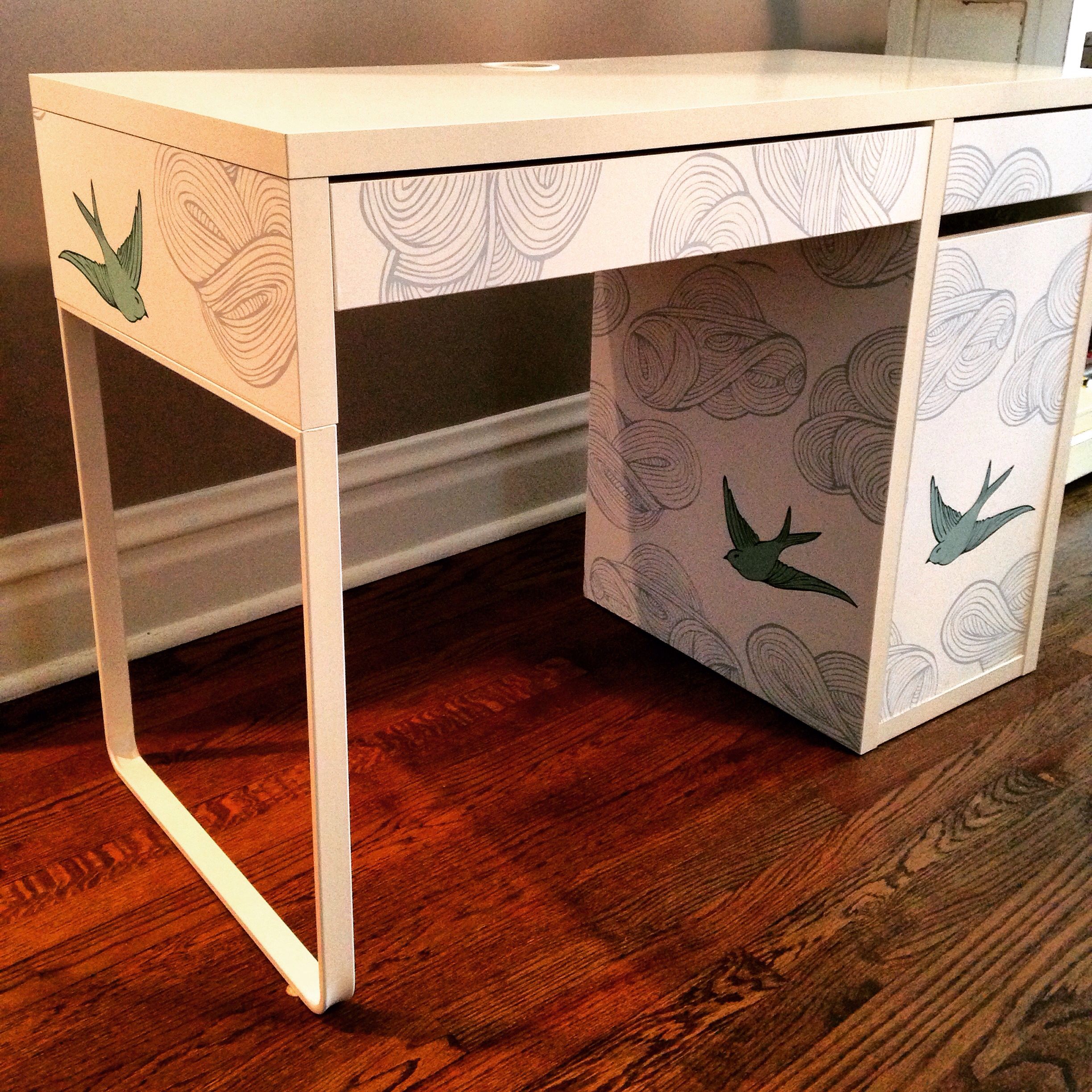 4. Add some life to your stairs with stair riser stickers!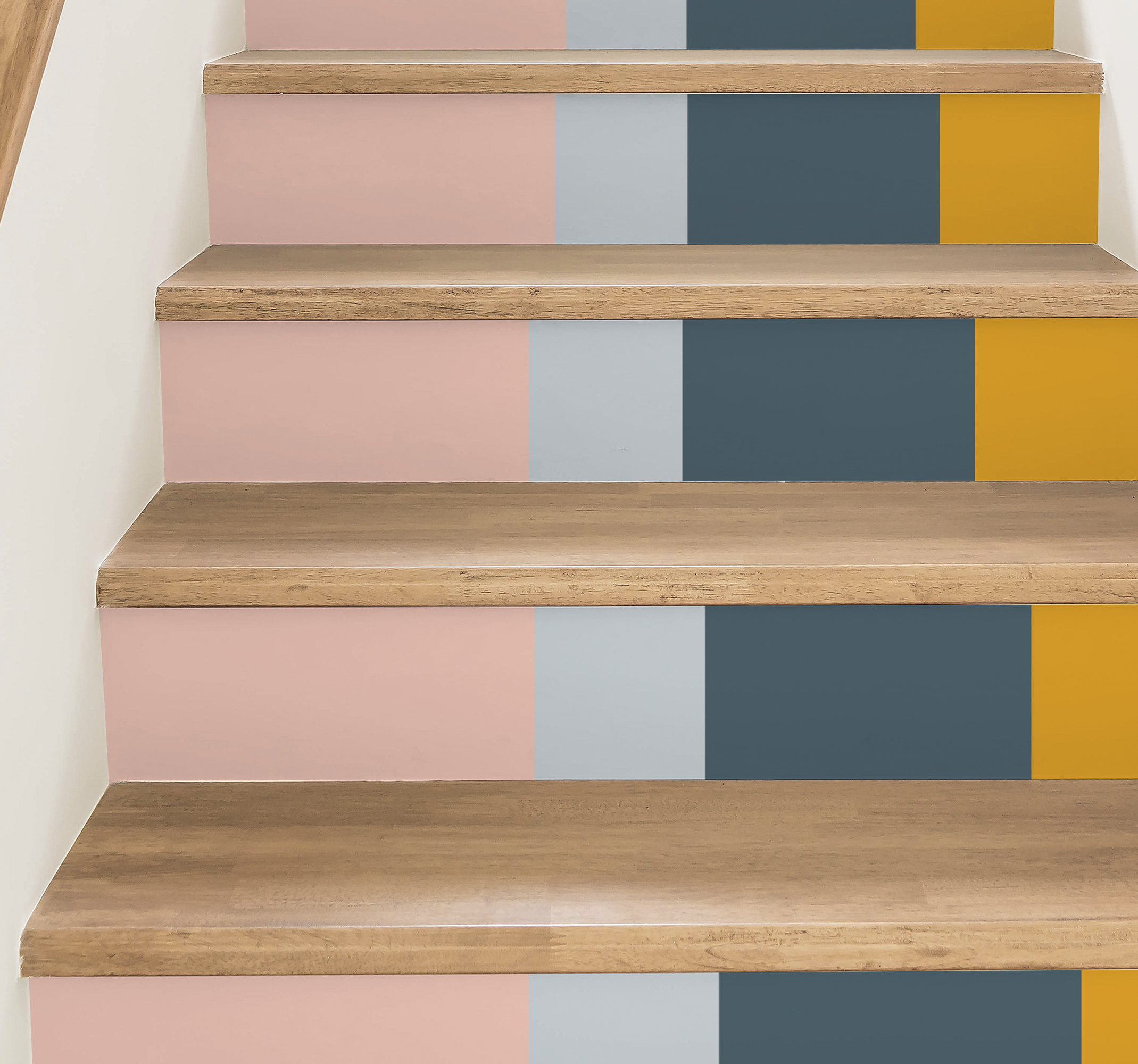 Not quite ready to apply peel and stick wallpaper to walls or furniture just yet? Here are two ideas that are great for a "practice run":
– Fill some empty frames with a fun print!
– Use as drawer liners!
And finally, a few last things to keep in mind when planning your project:
Am I applying this in a place that will get wet? If so, be sure to choose a variety that can handle occasional moisture.
Read application instructions carefully and be sure that you have all the necessary tools to apply properly. Proper installation leads to easier removal later!
Speaking of removal, when it comes time to remove, look online for tutorials on proper removal techniques so that you don't damage drywall or any veneered wood surfaces. The process is far less complicated than traditional wallpaper, but it's still something to keep in mind!