Painting your front door is an inexpensive but effective way to increase your curb appeal and spruce up your home's first impression. "Whether you're styling to stay or getting your house ready to sell, one of the best ways to enhance your curb appeal, is to make your front door pop in a way that enhances the brick, stone or vinyl color of your house," shares Debi Collinson.

But what color is the best option for your front door? "When considering the color for your front door, you need to take into consideration the amount of sunlight that your door gets. More sun means the color will appear lighter. Similarly, if the door is in a lot of shade or if there is an overhang over the door, the color will appear darker than its actual color."
BLUE – "Blue has become one of the fastest go to colors for front doors beating the popular red color choice in some regions. Blues like aqua, peacock and mid-blue are the trending shades right now. Navy blue is also a classic and timeless color that always looks amazing." The great thing about choosing a blue color is that it will set your home apart from others, it's a little different but not too different and it looks beautiful with most exterior colors.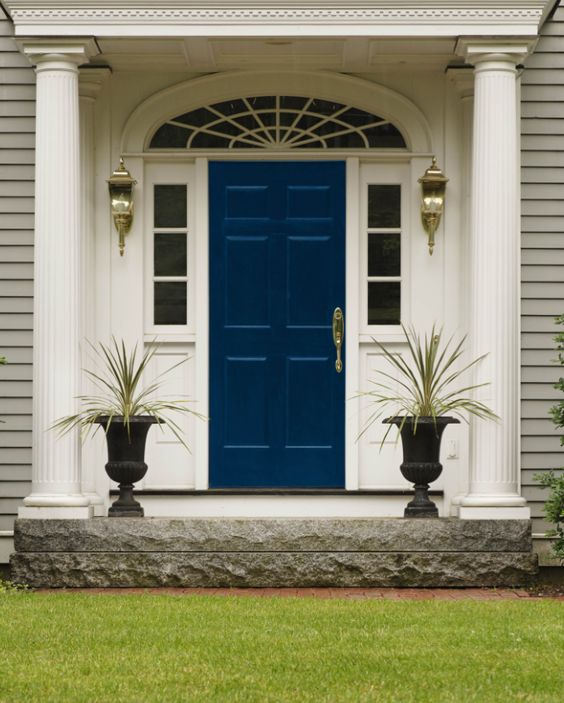 BLACK – A Black front door makes an elegant statement for your home. Houses just seem to look timeless with a black door! If you're not sure about blue or red, black is a great option and would coordinate well with white siding, red or gray brick or stone.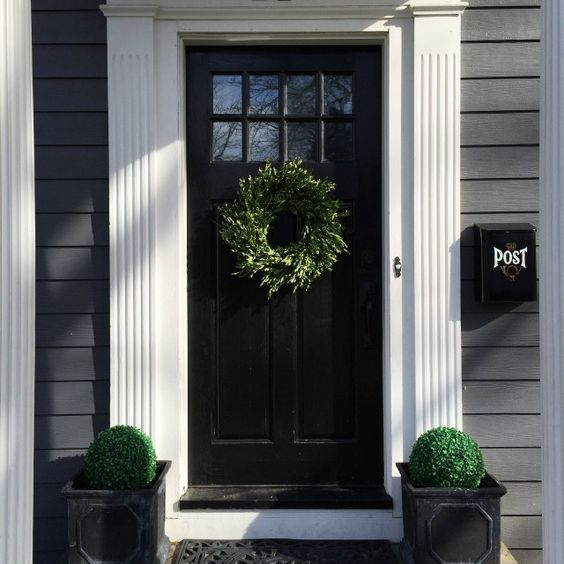 GREEN – "Green hasn't traditionally been a go-to color for front doors but this year, green is one of the fastest growing trending paint colors. In fact, designers are predicting that green kitchen cabinets is going be the #1 choice among homeowners this year. We are also seeing green taking over bedroom walls, office walls, and even dining rooms walls."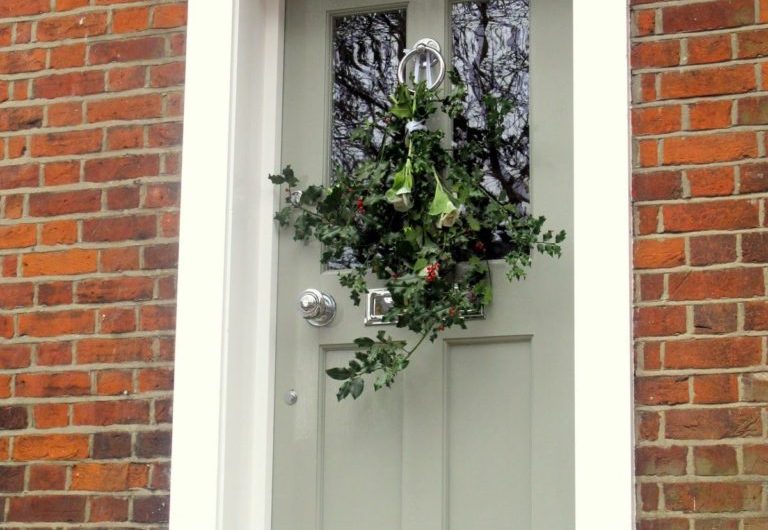 RED – For years, red was the go to choice for front doors. It draws attention and can make the exterior shine especially for houses that have cream siding. However it seems as though red is taking a back seat over blue, green and black these days. "Trending in red front doors is to have the surrounding trim classical white or to paint the trim black or gray to make the door even more dramatic."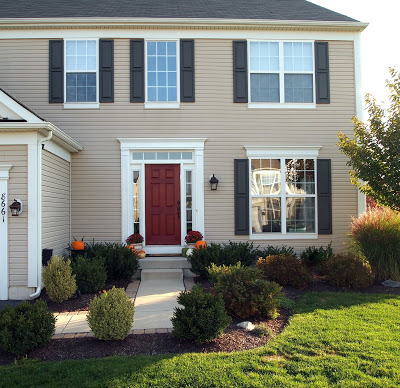 Remember if you are looking for a new front door to come home to or maybe need some help deciding the right color to paint the one you have before you sell, call us 202-800-0800 and our staging expert can give you some advice!