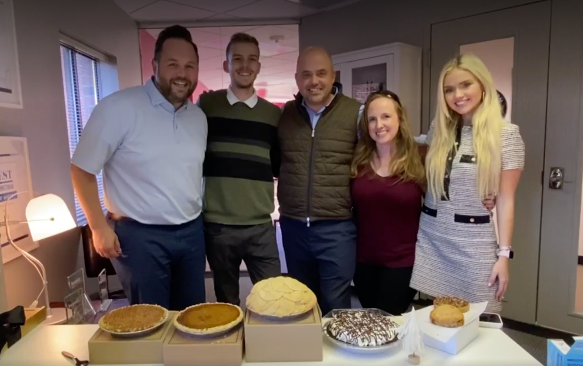 The Pierson Team decided to take one for the team and taste test some pies you could add to your dessert table for Thanksgiving. Sure, homemade is always best but if you don't have time for all that or just want to make your life a bit easier, check out some of these delicious local pies.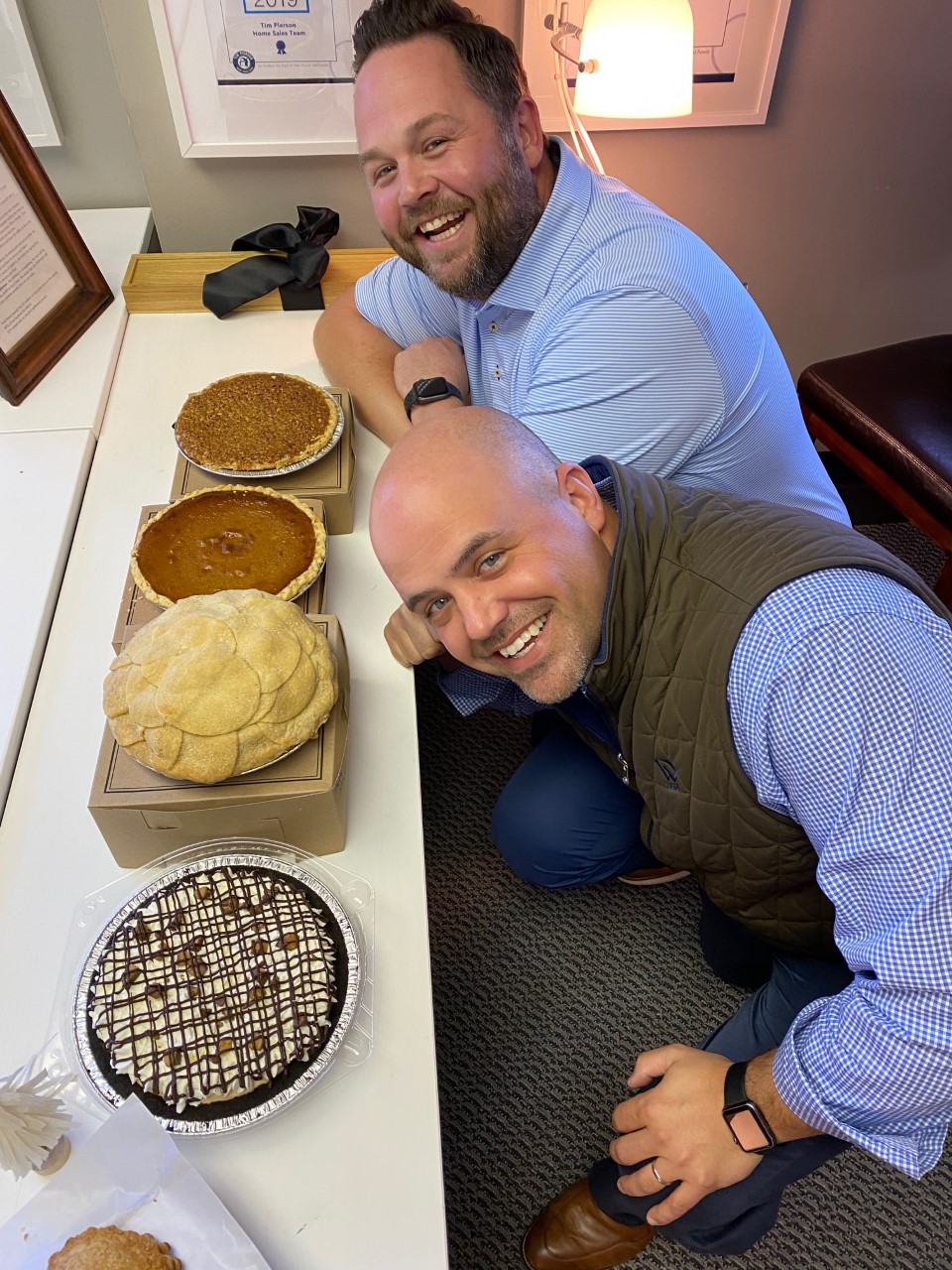 Drum roll please….coming in at first place was a bit of a surprise…The Peanut Butter Pie from the Bake Shop. To quote Reagan, "it is the bomb.com!" Everyone commented on how it tasted like a giant Reese's peanut butter cup with whip cream. The consistency was perfect and TJ would say that "he's nuts for it." Which solidifies the first of many bad dad jokes. Apparently, Tim once had a peanut butter pie when he was a kid that changed his life and he never was the same again; and this pie was very similar to this one. So if you are looking for a new addition to your Thanksgiving meal you gotta try this pie!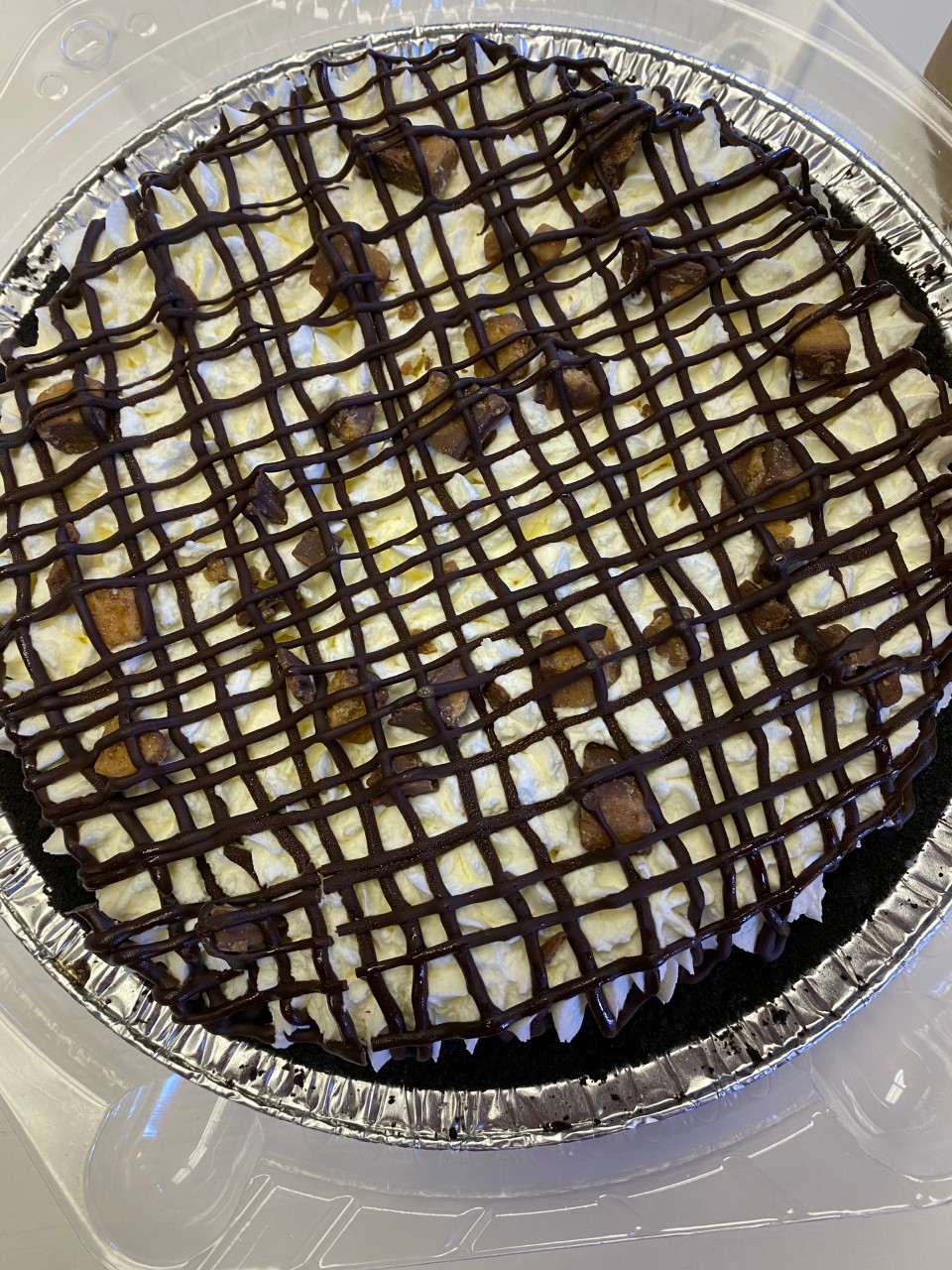 Coming in second place was also a bit of a surprise. We decided to include some gluten free options for Michelle to sample and it turns out that even our gluten loving staff was raving over the gluten free Apple Pie and Pecan Pie from Happy Tart. These pies were SOOO good that nobody missed the gluten! They had the perfect amount of sweetness and the crust was not too dense. Overall, perfect pies regardless of your gluten preference!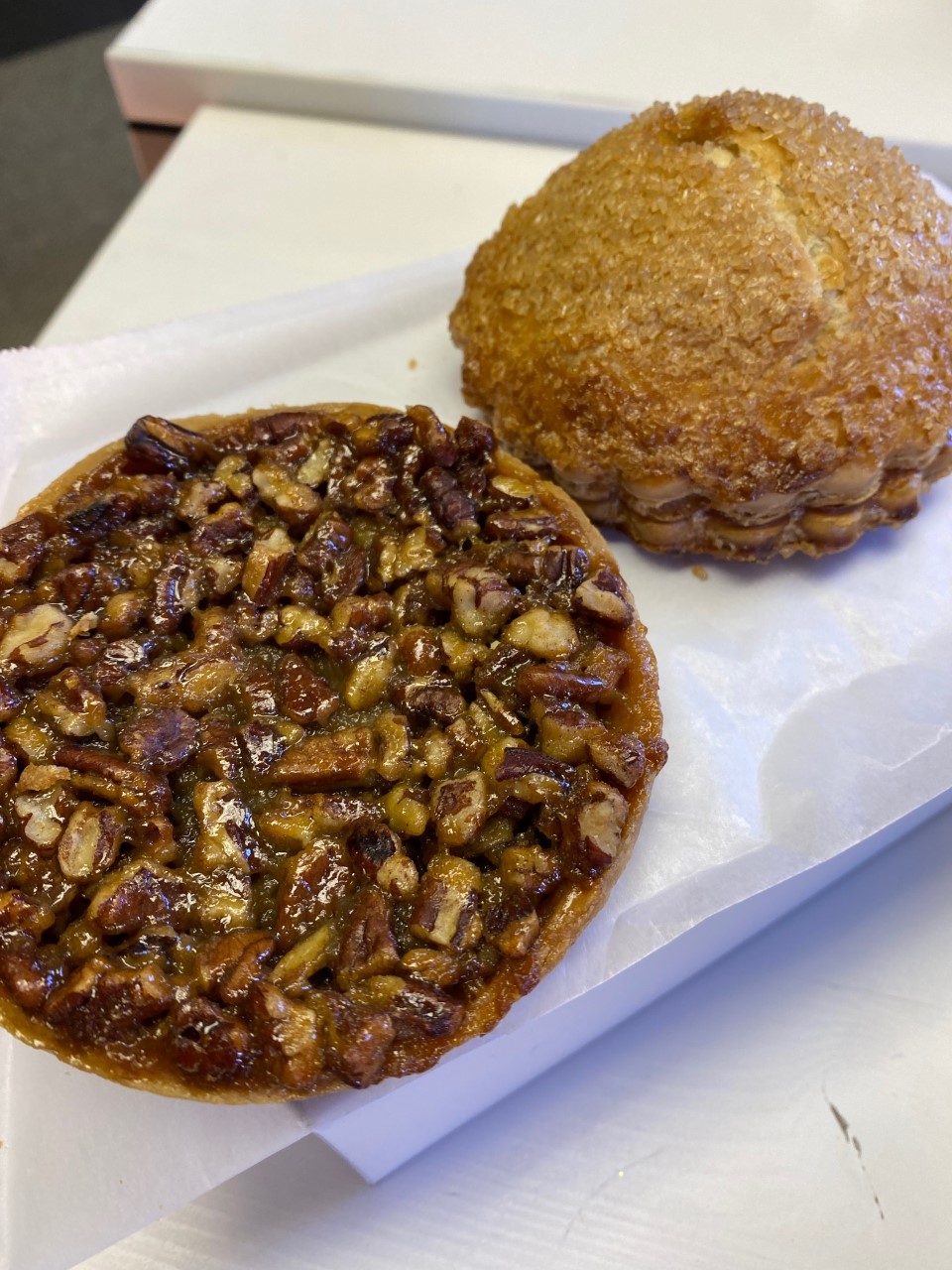 Even our third place pie was amazingly delicious. The Pumpkin Pie from The Pie Gourmet was so good and would be perfect finishing touch to your Thanksgiving meal. We also sampled their Apple Pie that has a really cool circle pie crust as well as their Chocolate Pecan Pie. The Apple Pie was packed with perfectly cinnamoned apples and the chocolate added to the pecan was just the right balance.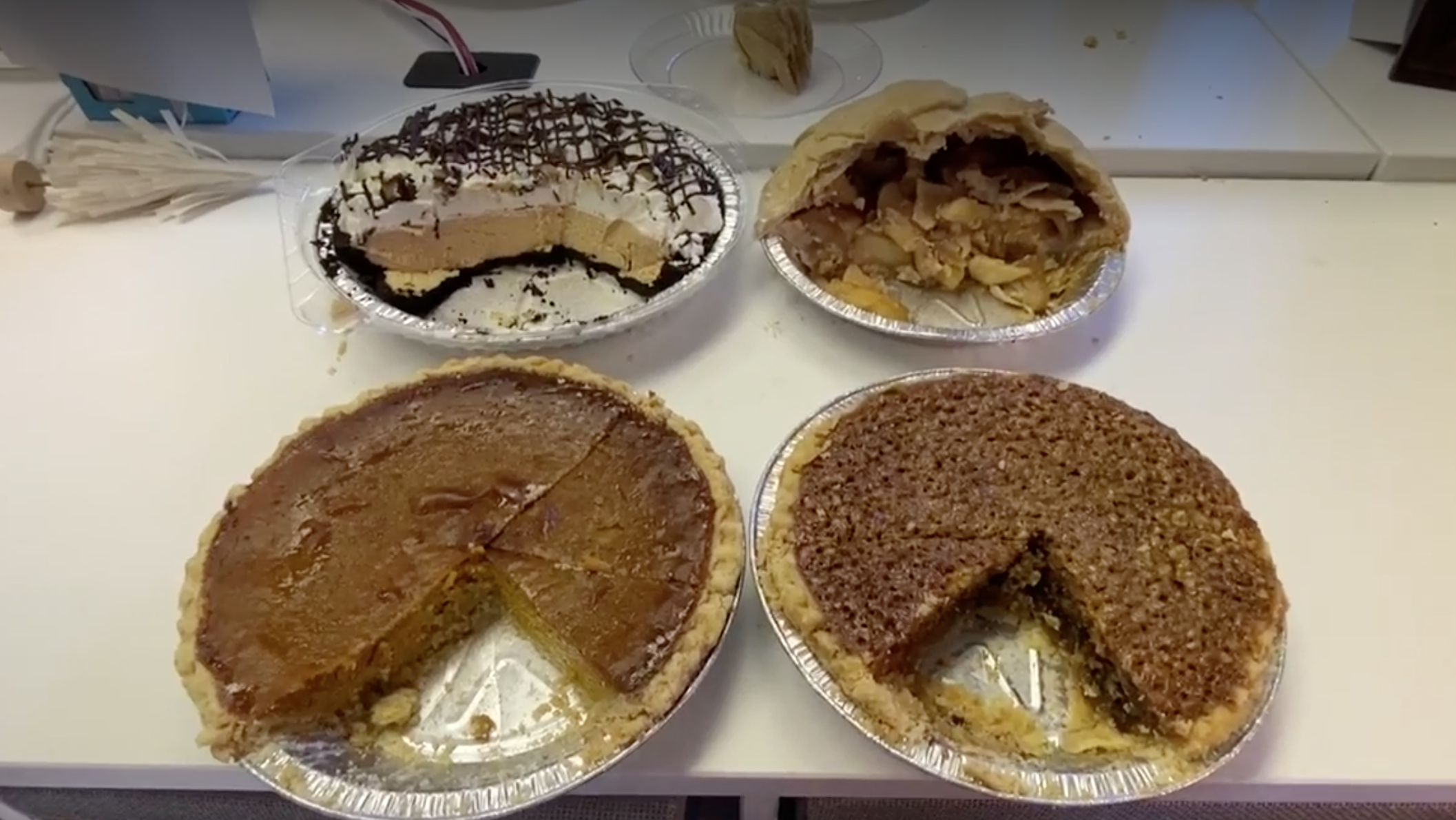 Our team had so much fun sampling these pies and we were so stuffed at the end of it! As we look to Thanksgiving next week, we just want to take a moment and let you know how grateful we are for you. It is our honor to be a part of your home buying and selling process and we are so thankful to partner with you in these important moments in your life.
Pie Sho DC – Tim raves about the Berger Cookie Pie from the Pie Shop in DC! If you want a mouthwateringly sweet out of this world pie, check this one out!! (BERGER COOKIE PIE – The Berger Cookie out of Maryland, is a shortbread cookie topped with fudge icing which we crumble into a vanilla buttermilk custard.)
Red Truck Rural Bakery – Michelle and TJ were raving about this amazing shop that has two locations. They could say that you have to try the Kentucky Bourbon Pecan Pie with Chocolate.
Mom's Apple Pie Co – This shop always has a line out of the door! If you are looking for a delicious apple pie amongst others you got to stop in here.