Hello! Welcome to our latest Market update video where we help you understand what's happening in DC Metro real estate market so you can make wise real estate decisions to get further faster in life. Let's take a look at the latest numbers.
Throughout the DC Area, the average number of active listings is rising, but the problem is that it's still below the number we need to meet buyer demand.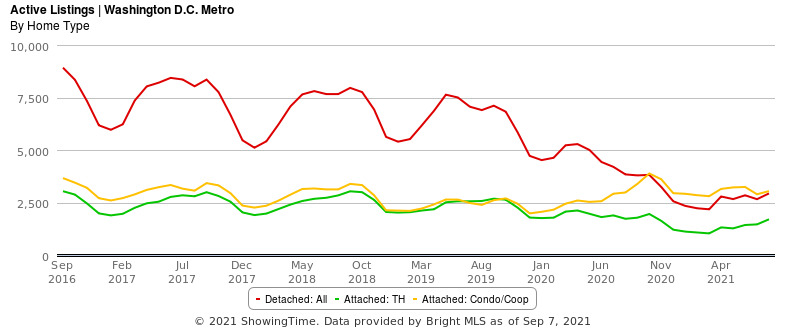 What we need is an increase in new listings on the market. The number of new listings IS increasing and appears to be close to pre-pandemic levels– but the continued strong buyer demand for townhouses and single family homes shows us that we need even more to stabilize the market.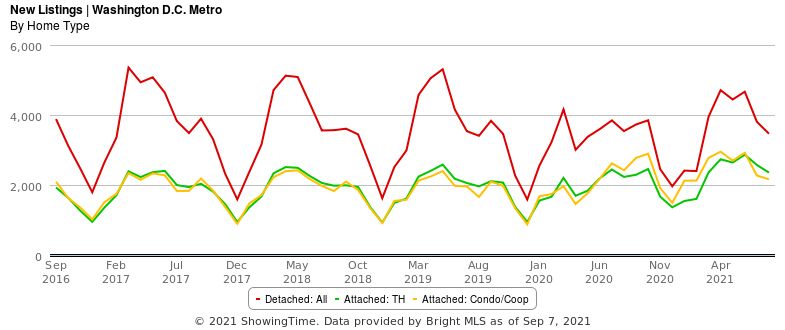 For those properties that did come on the market, the average number of days it took to sell remained very low at 15 days for single families and about 25 days for condos.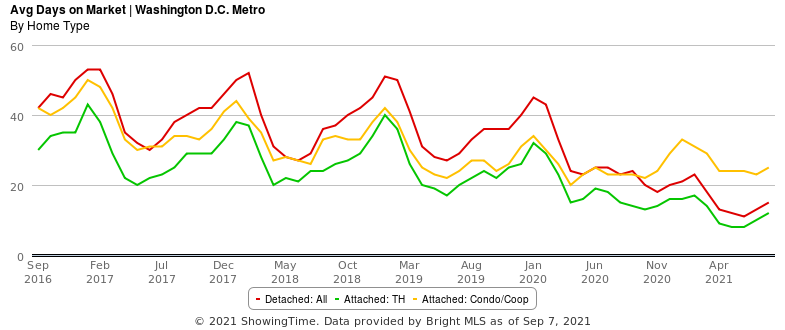 This rise of inventory and "days on market" is causing the market to cool as you can see in this chart where the average sales prices are starting to decline off their peak from earlier in 2021.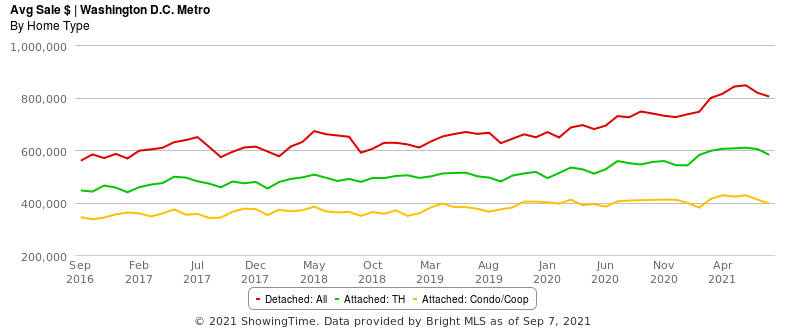 One of the questions we are getting is, "Are we heading back into a more normal market?" The question is what is "normal"? Webster's defines it like this…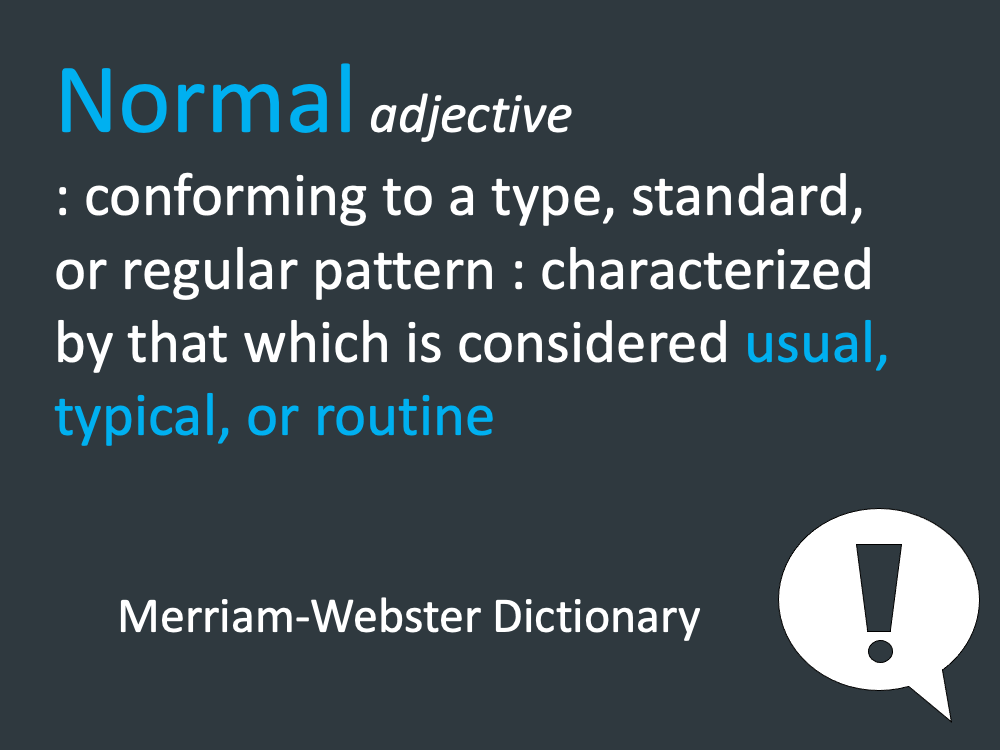 So we would like to explain to you why today's market is anything but normal.
The first topic is mortgage rates because that's really what's fueled the demand over the past year. If you start to look at rates by decade, for 30 years 8% was not considered a very high rate. In the worst times it was 10% to 15%.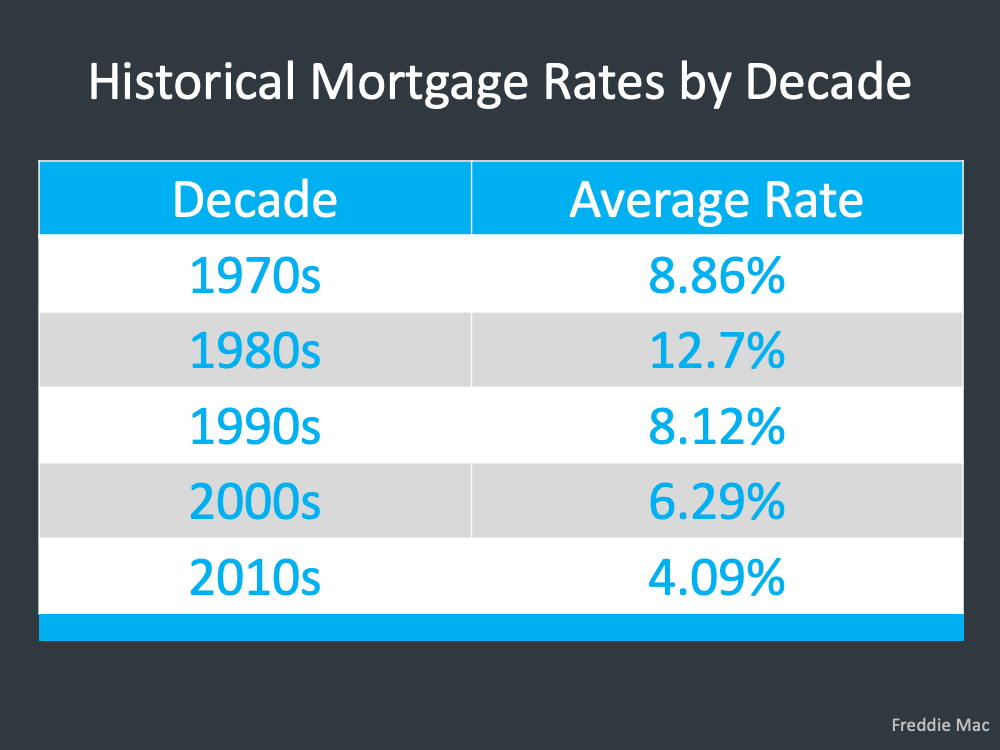 Today, rates sit at 2.87% on the average 30 year fixed; extremely low. It is the instability in the world, starting with the great recession and into covid, that have given us these low rates for the past 10 years and these things are anything but normal.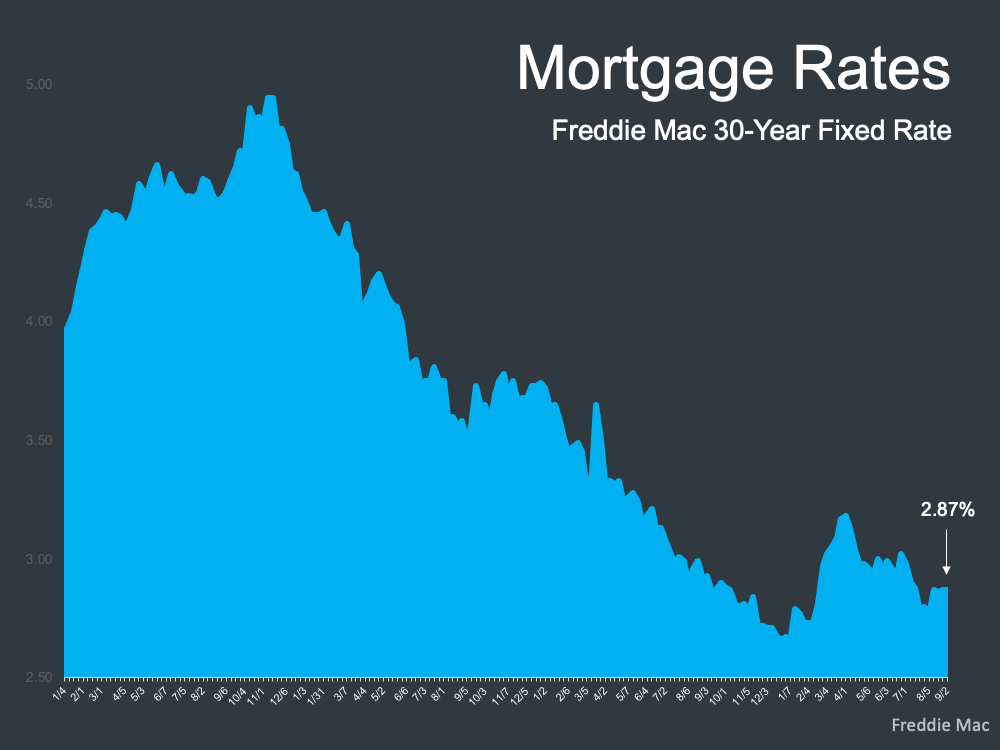 Next thing to look at is home price appreciation. If you look at home price appreciation by the year, we were at 14% year over year throughout the US this year.
The red bars there in the middle were the years where we saw depreciation in the market during the great recession. But average appreciation over the past 25 years including the great recession is 4.1%. Now it's interesting that the average appreciation has typically been quoted at 3.8%, however the last couple years of 10-plus-percent appreciation has raised that to 4.1%. If we expect that to go back to 3.8% then we will need to see depreciation or years of lower appreciation.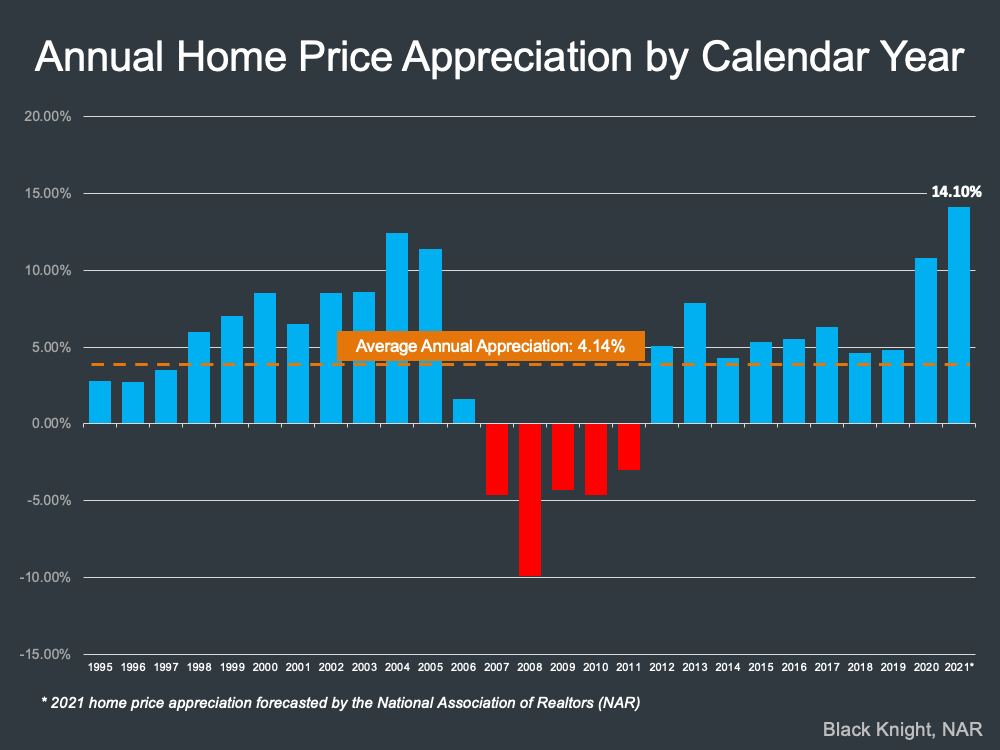 The months of supply of inventory has been the biggest issue in housing, no doubt, over the last year. Historically, six months of supply is associated with moderate price appreciation, and a lower level of months' supply tends to push up prices more rapidly.
So where do we sit today? 2.6 months of supply on the market. That's anything but normal. We need more homes on the market to stabilize the market.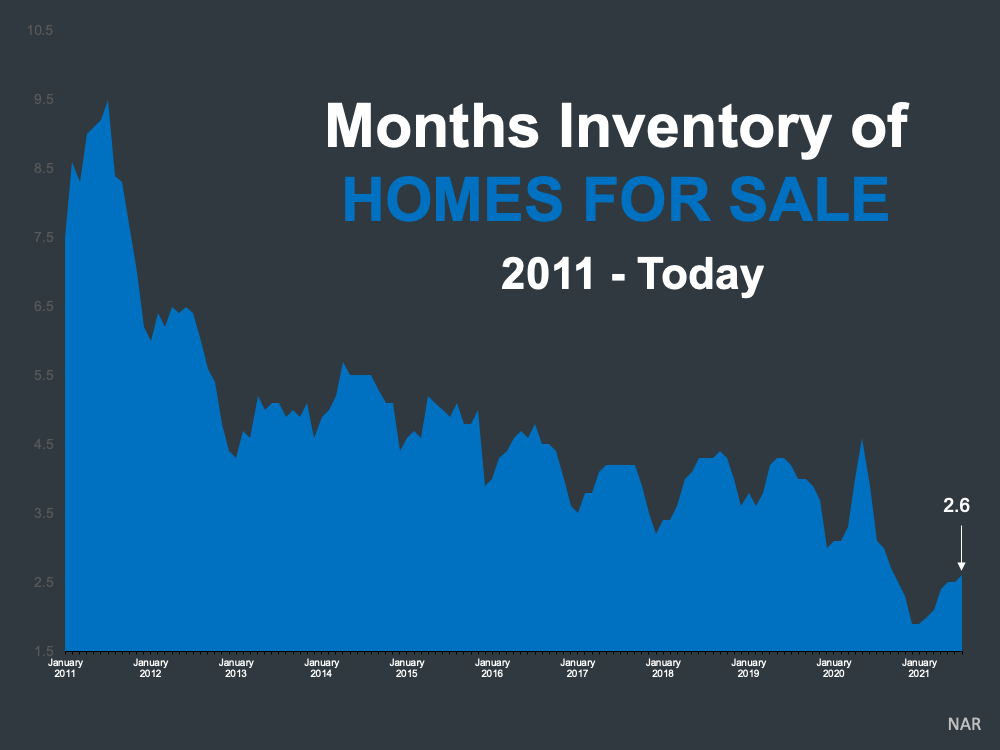 The fourth "non-normal" market factor is the number of days it takes to sell a home. As of July of this year it took 17 days to sell a home. Now as Reagan previously mentioned that is increasing, but going back to March of 2019 you see numbers in the 30's and 40's. Think about that, a month and a half to sell a home, that's not an unrealistic time frame. But 17 days? That's very quick and anything but normal.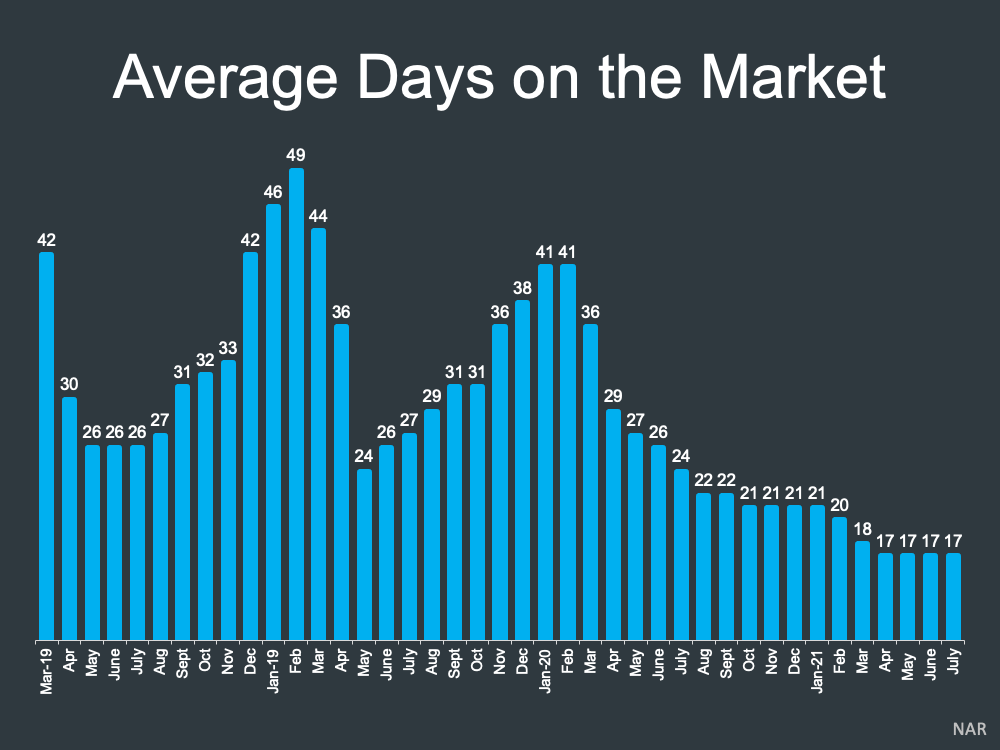 Last factor is the average number of listings and offers. Typically, we've seen that range around a couple of offers on the average listing, according to NAR. This summer we were at 4 and a half offers/house. Well above the normal. While these numbers are all trending back towards the average, it will take months to determine exactly what happens in the future, however, people are still making forecasts.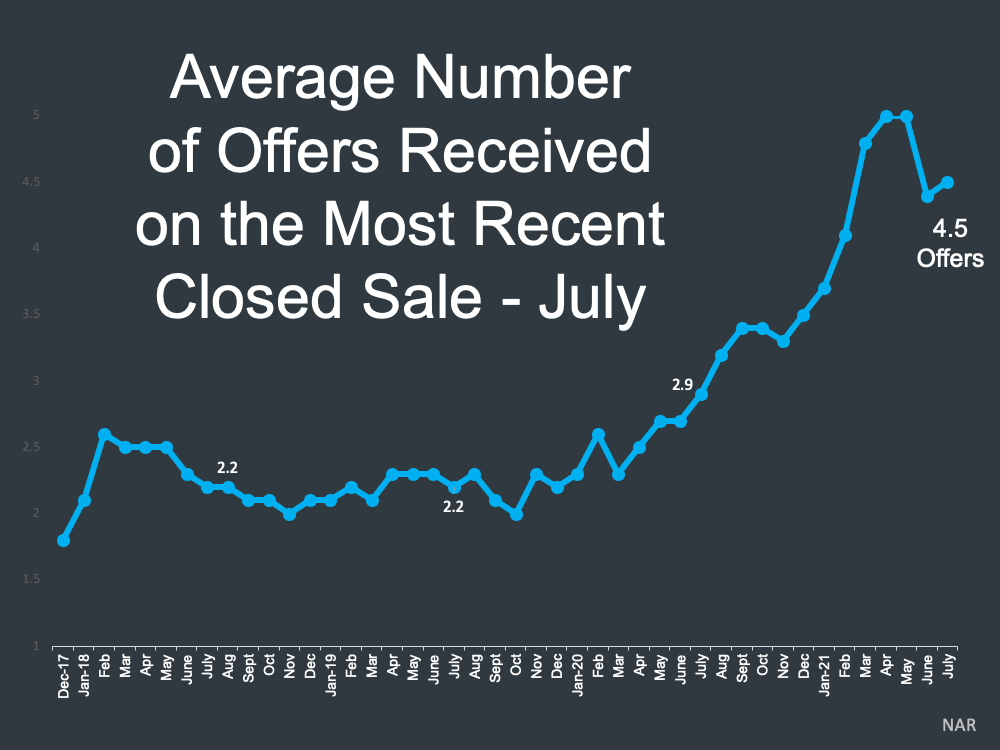 When we look at home appreciation predictions for 2022, the sources we are listening to forecast an average appreciation of 5.5%. You know we highlight this because some people are feeling that prices are rising too fast for them right now and they're going to wait until next year, when things cool off just a bit. These sources predict that if you wait, it will cost you more. Now, we are going to be here for you whenever you are ready, whether it's this year or 10 years form now, but we do want you to see how good these interest rates are in the context of history and how now is a great time to buy a home and stay in it for the long term.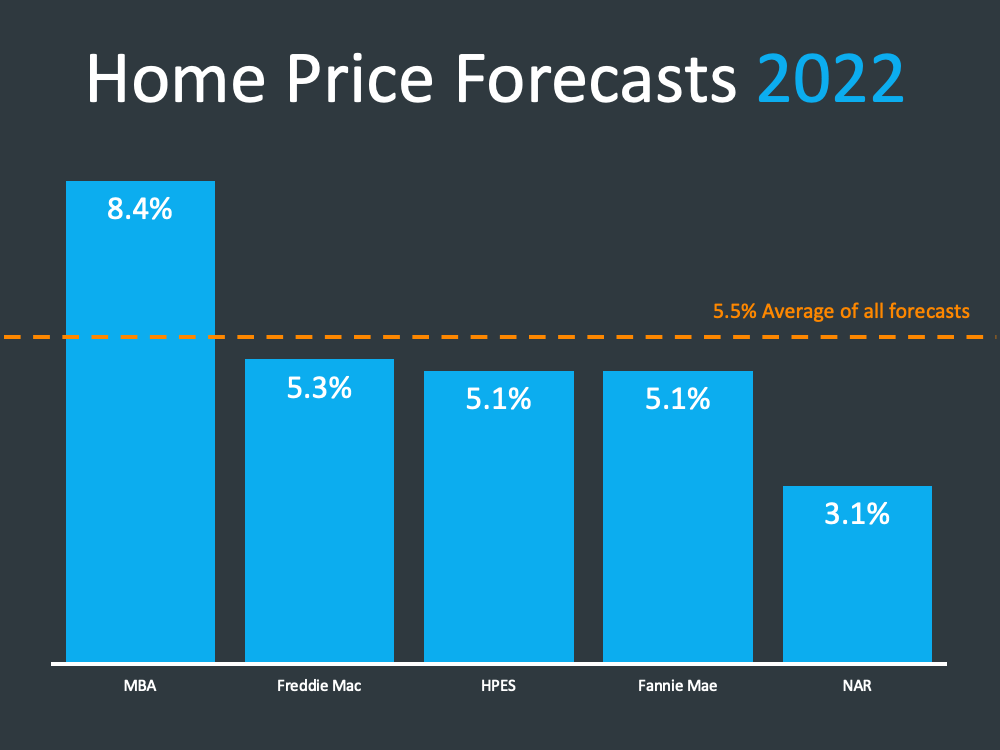 Will the market fall in the future? At some point we will have another pull back, but remember that even with the great recession, the average appreciation has been 4% over the past 25 years. With real estate, we think about the long term. If you are thinking of selling, the market is strong. If you are concerned about a pull back, this may be a great time to sell investment homes or vacation homes to insulate yourselves from fluctuations, however, real estate is also a great hedge against inflation.

If you have questions about buying or selling I want to offer you this free home buyer and seller guide that provides a ton of information on the process. Click on the link to download it now.
Everyone's situation is different and we want to serve you and the people you care about, as your trusted advisors. We can help you craft a plan to help you use real estate to achieve your goals. So if you have any questions about buying, selling, building, or investing anytime in the future, give us a call today. We are always here to help you and the people you care about. Until next month, stay well and God bless!