Can't you feel it in your bones? Grilling season is here! And after the past year we've had, folks in Fairfax, VA, are itching to get out into their yards and host the most epic barbeque parties ever – especially for Memorial Day, July 4, and Labor Day!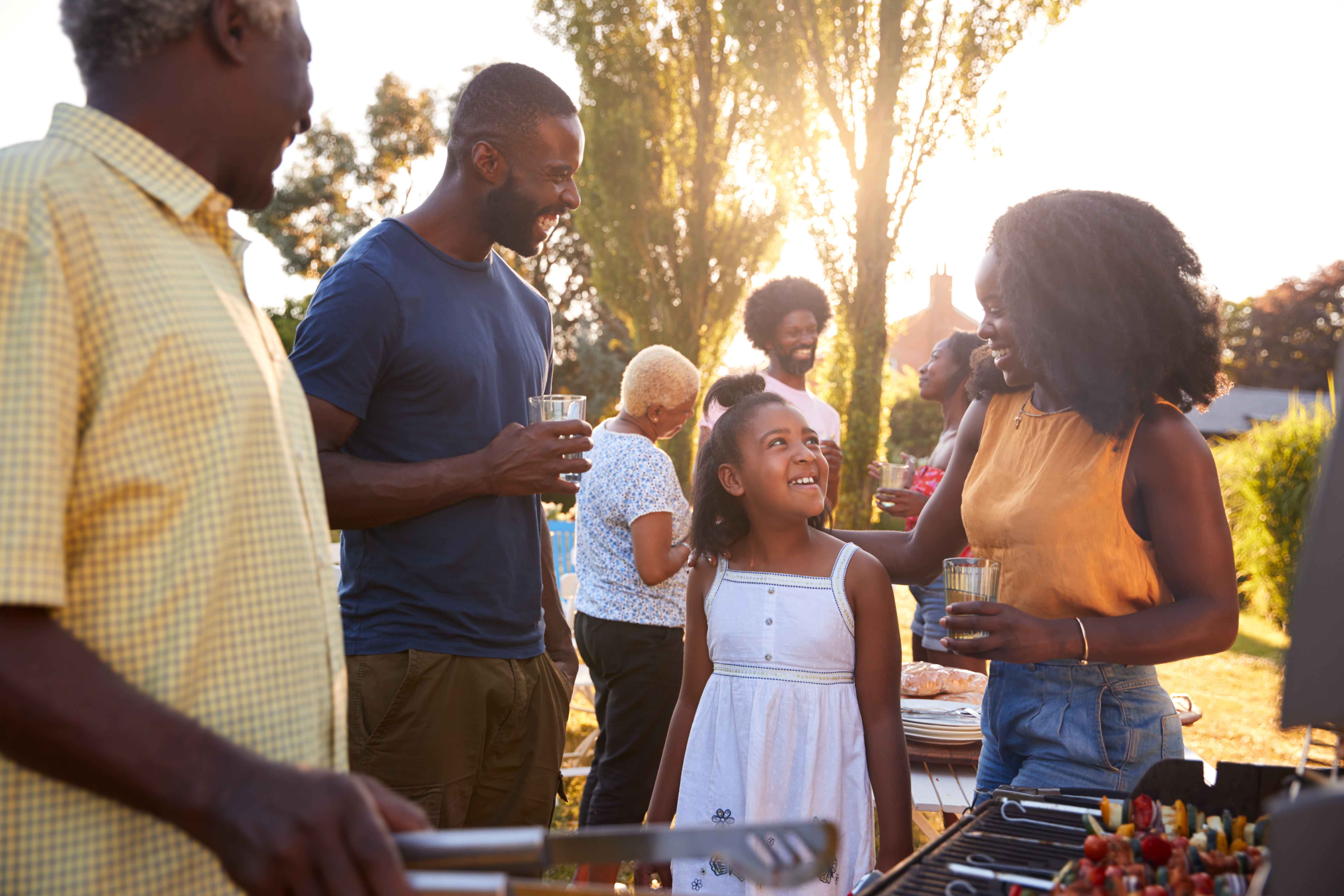 And, if you are like many in the Northern Virginia area, who took advantage of remote work opportunities to move to the suburbs, this may be the first opportunity to entertain friends and family in your new homes. So, making the event memorable is even more desirable!
So how does one host an epic barbeque in Fairfax, VA? It's all in the planning.
Location
Choosing a location for your epic barbeque is an essential first step. For most, this likely means in your backyard. But even if you don't have enough space to host at your home, you can still have a truly memorable party! Many local parks have picnic shelters available for rent, that often include charcoal grills (or you can bring your grill – check with park management first, to make sure this ok). If the local park isn't an option, here are some other ideas:
Community clubhouse
Local pool (which provides additional activity/entertainment options)
Your church
Co-host with a family member
No room in the backyard? Grill out front and invite the neighbors!
Regardless of your location, you want to make sure you have plenty of comfortable seating and table space. Of course, you can always rent folding tables and chairs, or you can ask guests to bring a camp chair! If you plan to rent seating or tents for your event, try Sammy's Rental in Manassas. For shelters at local public parks, try NovaParks.com.
Theme
What could be more fun than to host a THEMED epic barbeque in Fairfax, VA? Who says hamburgers or hot dogs are the only choices (although, those are great, too!). Since your theme will inform your food and decoration choices, it's important to get this out of the way early in the planning process. For a festive event, consider these ideas:
Country-Western BBQ
Pizza (yes, you can grill pizza – and what fun to let guests choose their

toppings!)
Mediterranean
Taco Night
Hawaiian Luau
For more ideas, check out these epic ideas, which include food/beverage/décor suggestions.
Food and Beverage
Once you have determined the theme for your epic barbeque, it's time to consider your food and beverage choices. For a truly epic event, think outside the box. For instance, thinking about a "taco night" theme? Consider grilling strips of chicken and steak for fajitas, instead of traditional ground beef. Or you could even offer a grilled tilapia or salmon option for fish tacos.
Once you decide on the main grilled dishes, you can fill in with sides that complement the main course. Don't forget the beverages and desserts! Of course, you can always throw beer and soft drinks into a cooler (or chill some wine), but how about a Cowboy punch or sangria to go with your theme? The more cohesive you can make the theme/menu/décor, the more fun and memorable your epic barbeque will be!
For recipes and more ideas, check out this resource from Country Living magazine.
Don't feel like cooking? Try the catering options at District BBQ. You can help the community, have an epic barbeque in your Fairfax backyard, and not have to even own a grill! Check with your other favorite restaurants for catering menus that fit your party theme!
Decorations
In keeping with your chosen theme, your decorations should reflect the atmosphere you are trying to achieve. Pinatas, Hawaiian leis, Asian paper lanterns, checkered tablecloths, and of course, candles, flowers, and any other fun items that fit with your theme. Don't forget lighting!
You can also continue the theme inside your home, especially in places where guests might frequent, like the kitchen or the bathroom.
You can make your own party decorations, which is good for the budget-conscious. You'd be surprised what you may have around your home that can be repurposed.
Make sure your gardens and backyard are ready for guests with these spring gardening tips!
Plan for the Unexpected
No matter how well-planned the party, certain variables are difficult to predict in advance. Weather, of course, is one of them. Make sure you have ways to keep your guests dry and warm, either by moving the party inside or providing outdoor heaters, catering tents, or other structures, etc. Some other considerations might include developing plans to deal with insects, severe weather (tornadoes, thunderstorms), and injury/grilling mishaps.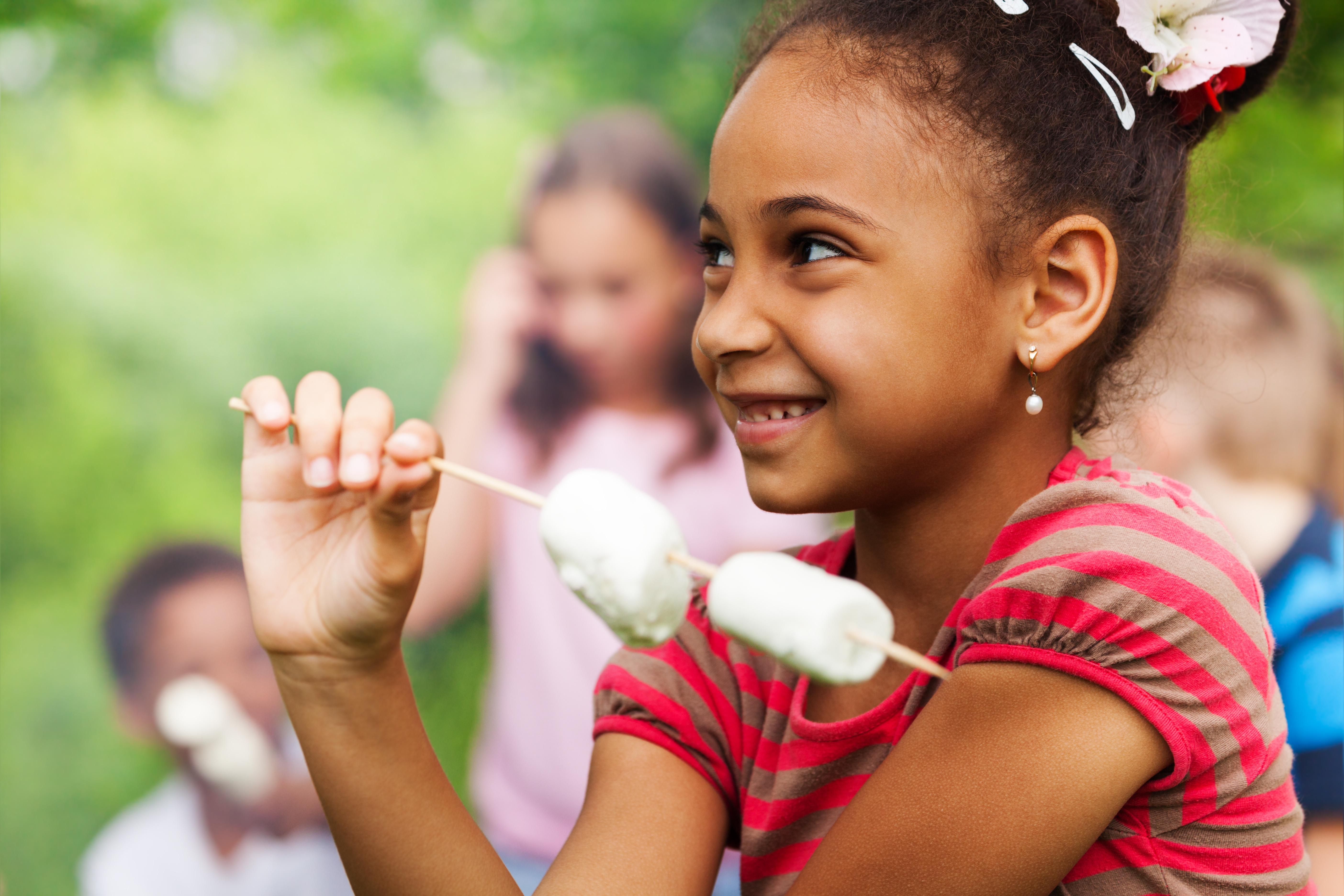 Build your own firepit, to enjoy the backyard party experience year-round!
No matter where you live, we are all ready for a return to some normalcy…and the backyard epic barbeque is a great way to start the spring and summer outdoor seasons. Of course, if you need a backyard first, we are here to help you buy your perfect backyard (with a home attached, of course!). We can even help you sell your current home, too! We are here to help you through every stage of the home selling process! Give us a call at 202-800-0800 or email us at info@piersonrealestate.com.