Not enough time to watch the video?
Read the April 2021 Market Update transcript below.



Here is our quick overview and analysis of the real estate market in the DC Metro area. The first quarter has ended, mortgage rates are slowly rising, but still good, and we are still experiencing one of the most competitive markets we've ever seen.


As your trusted advisor, I am here to help you make sense of all of this information so you can make the best decision for your financial future through the use of real estate.

First, we will discuss what is happening nationally and then we will share some DC Metro and local statistics. Then, we will break it all down and explain what that means to you as a potential seller or buyer in the market.

First, housing inventory is still incredibly low across the US. This means that there still more buyers than sellers.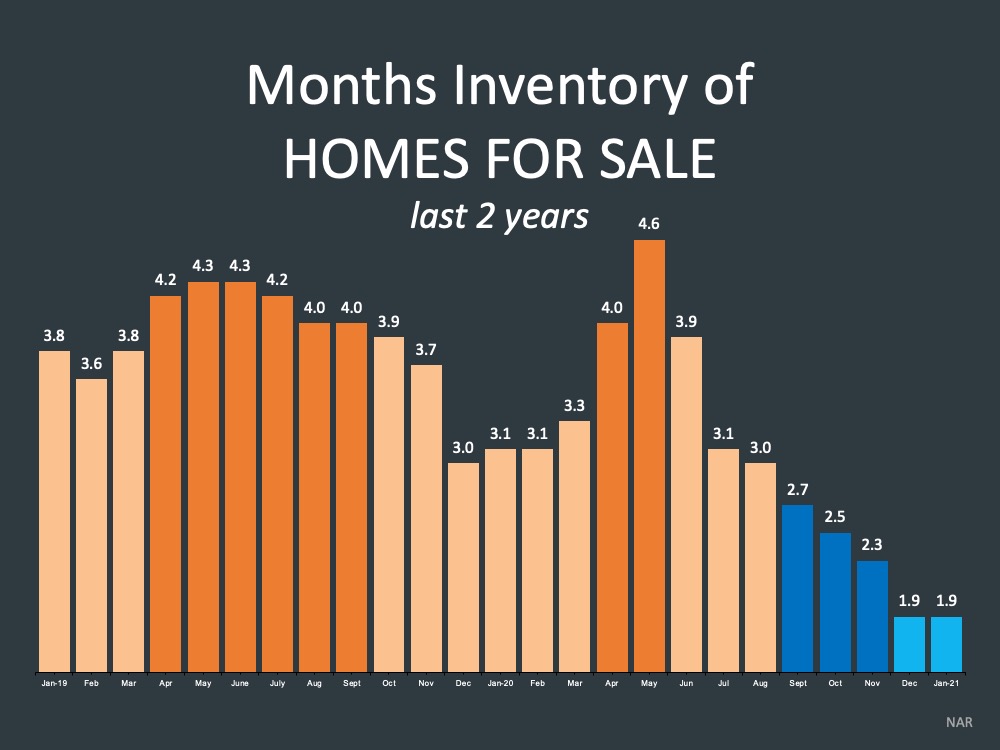 While inventory is low at any given time, there have still been a record number of home sales because homes are going under contract before they are even listed.
While homes are selling more quickly than ever, and there is more demand than inventory available, the number of short-sales and foreclosures is only ONE PERCENT of these sales, an incredibly low percentage compared to previous years.


While inventory is low at any given time, there have still been a record number of home sales because homes are going under contract before they are even listed.


After all is said and done, the increased demand and low-interest rates cause leading economists to maintain their predictions that home prices will appreciate by an average of 5.9% in 2021.



Now, let's look at the DC Metro Area.

There are fewer homes on the market now than there have been in TEN YEARS.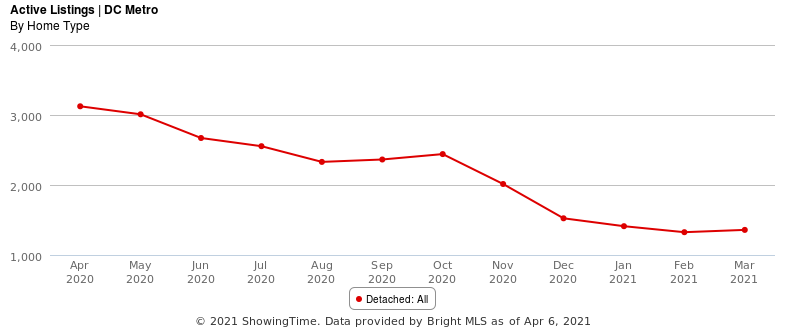 Conversely, there are more condos on the market, almost at a ten-year high.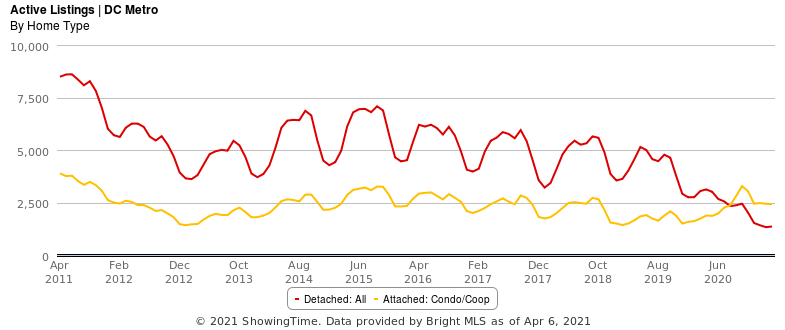 This low number of available detached homes is driving sales prices UP. This past year alone, detached homes went from an average sales price of $712,349 in March 2020 to $826,851 in March 2021 – a 16.1% gain.


Fairfax County single family home values appreciated from $829,111 to $973,548 – a 17.4% gain., Loudoun County home values appreciated from $722,092 to $834,374 – a 15.6% gain.

But, while single-family home sales prices are going up, the condo market is stabilizing both in inventory and in sales prices. Condos are selling at 99.8% of the average sales price.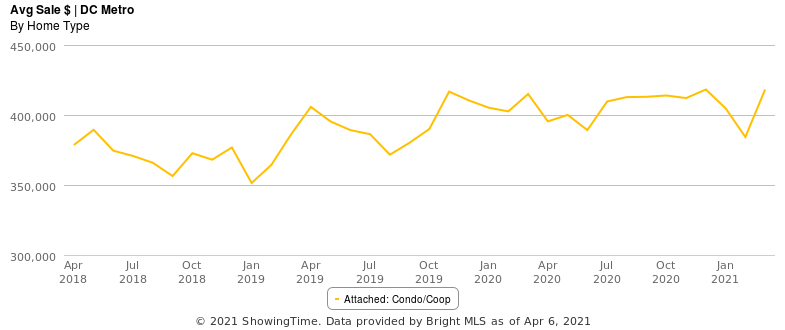 Right now, we are seeing dramatically low inventory, and well-staged, well-marketed homes are selling as fast as they are listed -sometimes even during the "coming soon" status. We have seen homes escalate $200 THOUSAND over the list price recently.

If you're a seller, you could potentially benefit from this—your house is probably worth more than you think, and we can help you understand the equity you have and if this is a good time to sell. If you are a buyer, it's an incredibly competitive market. Winning right now looks like getting the house, not getting a great deal because everything is priced pretty high. Winning offers often remove all contingencies to be selected by a seller in this competitive market so it is important to work with a trusted Real Estate Advisor in what is a very challenging market to navigate.

That is why we are here. We want to help our clients use real estate to achieve their long-term personal and financial goals and advise them on the best opportunities for you. Even if you are not sure what may be possible for you –
give us a call. We can set up a Zoom meeting and do a free consultation to figure out your next best steps.

Enjoy the beautiful weather and we will see you next month!