Valentine's Day is this Sunday. It can be hard to come up with unique and creative ideas every year, especially in the middle of a pandemic! Why not treat your significant other to something special at home while simultaneously supporting local businesses in Vienna and Northern Virginia.
The key is planning ahead! Don't wait until the last minute when your only option will be to grab a box of chocolates from the drugstore on the way home from work. You have time. Try one of these ideas and make them your own!
Go for the Unexpected: Bring Home a Valentine's Breakfast!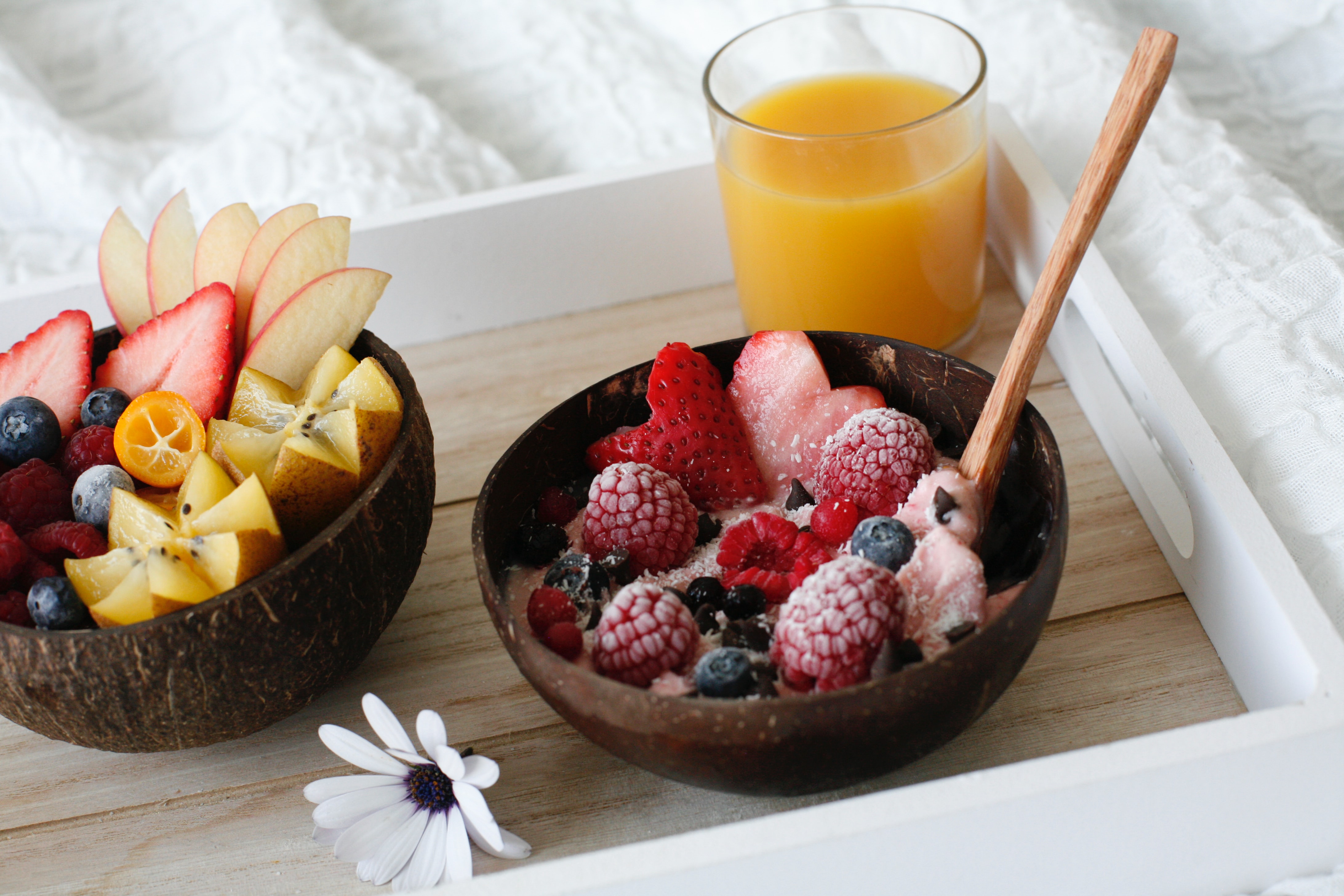 Everyone does Valentine's Dinner. How about mixing things up a bit and starting your day with a little heartfelt breakfast? Check out this video from HGTV for ideas that wow your partner!
<iframe width="560″ height="315″ src="https://www.youtube.com/embed/4agdiyQfxqM" frameborder="0″ allow="accelerometer; autoplay; clipboard-write; encrypted-media; gyroscope; picture-in-picture" allowfullscreen></iframe>
If you don't have enough time in the morning to prepare home-cooked goodies, consider supporting local business and purchasing an assortment of breakfast pastries from Heidelberg Pastry Shoppe in Arlington, Virginia. Serve with your favorite coffee or cocoa in matching Valentine's Day mugs!
Paint the Town!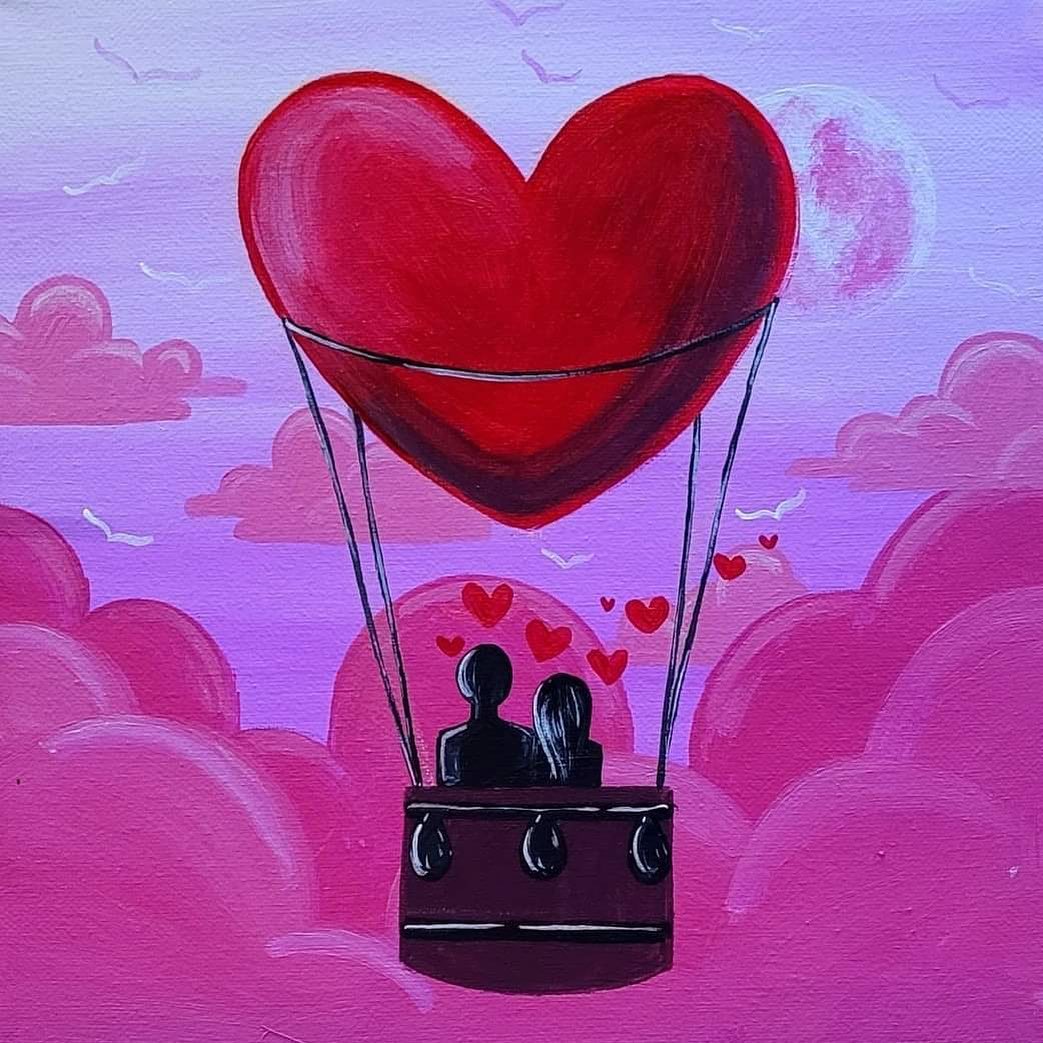 Source: Pinot's Pallette (Dulles)

Wine and canvas parties are all the rage, allowing friends, co-workers and other small groups to express their creative side with an instructor-led painting session and an adult beverage. Town & Country Magazine suggests couples painting as a special way to enjoy the holiday, and many Northern Virginia studios are now providing to-go kits and virtual instruction.
Pinot's Palette has two locations serving Herndon, Reston, and Dulles. They have prepped Valentine's to-go kits with special events planned for Valentine's Day, both in-studio and virtually! Pick up your take-home kit in advance of your scheduled virtual event and you will have all the supplies you need to create your masterpiece.
Pair your wine and canvas with a nice take-home meal from Dogwood Tavern in Falls Church, Virginia and you will have the makings of a memorable evening.
Whip Up a Love Potion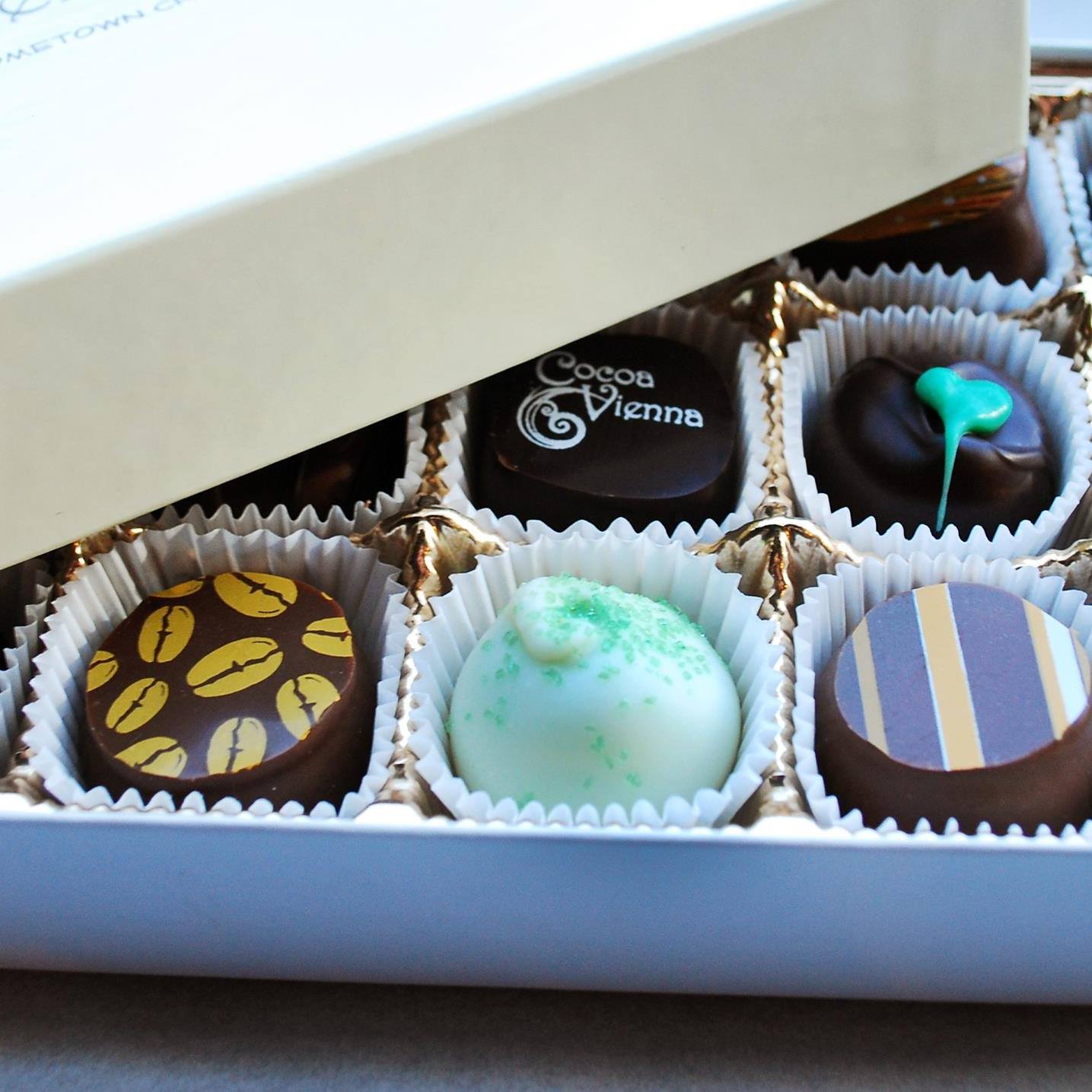 Source: Cocoa Vienna
Of course, not an actual love potion; but food is a great way to connect with your partner, and what a better way to celebrate Valentine's Day than to cook together?
Cookology, with locations in Arlington and Sterling, Virginia, offer virtual cooking classes that you can take from the privacy of your own home. Prepare a gourmet meal and top it off with desert from Cocoa Vienna! Their amazing chocolate confections will be the perfect end to a perfect evening!
Create Your Life in Print
Photo books are a thoughtful and touching gift idea any time of year. However, Good Housekeeping suggests working together as a couple to choose photos for your photobook, celebrating your moments and your love together!
Settle in with a glass of wine, or your favorite beverage, and reminisce about your life together while going through photos. Choose the best ones to include in your photobook. You can even get the kids involved and make it a family affair!
Once you have chosen your photos, contact Infinity Photo Solutions for a free 15-minute consultation. They will help you organize and create your photobook, which is bound to become a wonderful keepsake you and your family will treasure.

Romantic Picnic for Two
One unfortunate aspect of Valentine's Day is that February can be a dreary month. We never know exactly what the weather will be, but we know it will more than likely be chilly (if not downright cold!). But that doesn't mean you can't enjoy a little romantic picnic for two!
Spark up a fire in the fireplace or use candlelight to set the mood. Order take-out from your favorite local restaurant in Vienna or Northern Virginia. Hint: Don't forget dessert! Try picking up a Valentine's Day treat from Magnolia Dessert Bar in Vienna! Spread a blanket on the floor, pour some vino, and enjoy a romantic picnic amidst the warm glow of the fire or candlelight.
Regardless of how you choose to celebrate Valentine's Day, we really hope you will consider supporting local business. Your patronage goes a long way to ensure our Northern Virginia based businesses are able to survive and thrive despite the pandemic.

If we can help you in any way, don't hesitate to reach out! Contact us at info@piersonrealestate.com or 202-800-0800. Happy Valentine's Day!