For those in the "middle age" years, the time you've been spending at home lately may have included daydreaming about what comes next – less house to clean, smaller yard to mow (or better yet, no mowing at all!), and ways to maintain a healthy active lifestyle in the retirement years. You may even be thinking of warmer climates or a respite from winter snow removal.
Yet, like most seniors – or near seniors – the terms "retirement home" or "senior living" is enough to send your mind spinning into a horror show of playing BINGO for candy and endless cribbage tournaments.
Well, the good news is that the options available for the 55+ crowd are numerous. In fact, 55+ communities are a growing trend, offering independent living without all the demanding work and hassle of maintaining a large family home. Streamlining and simplifying your life is the first step to enjoying a carefree and active retirement life. Retirement is no longer something that is forced on you. It's a lifestyle!
DC Area 55+ Communities
If you think you want to stay in the DC area, or even if you are thinking about moving to DC in order to be closer to your family, there are a growing number of options available for those who want a more manageable home, without sacrificing the quality and style.
From a robust menu of amenities and activities, to elegant and stylish homes with every detail aligned to the changing needs of older adults, the DC Metro area offers an abundant selection of 55+ communities. Here are just a few of our favorites: Birchwood at Brambleton, Atrium at MetroWest, Regency at Creekside, Carter's Mill, and The Mather.
Birchwood at Brambleton
If you are looking for a fun, chic, resort-style community, this Ashburn neighborhood has that "it" factor. With a wide variety of floorplans and price points offered by three different builders, there are sure to be plenty of options to meet your needs. Choose from condominiums or single-family homes, all overlooking beautifully manicured grounds. With high-end amenities and an exhaustive list of resident activities, this popular community has it all.
Whether you are looking to take up a new hobby, or get fit, there is something for everyone – even a greenhouse and gardens, cooking classes, nature trails, and fishing! Find out more here: https://www.birchwoodatbrambleton.com/
Atrium at MetroWest
If you are a senior on the go, and want easy access to public transportation, the Atrium at MetroWest by Pulte is designed just for you! With the urban dweller in mind, and situated right next to the Vienna Metro, this 55+ community offers modern, spacious condos with all the amenities you would expect from an upscale city condo. Fresh and sleek, these condos put you within walking distance of the Mosaic District, or you can catch the Metro to anywhere in the city. If you crave the bustling city life, without all the hassle, you can find out more here: https://www.pulte.com/homes/virginia/northern-virginia/fairfax/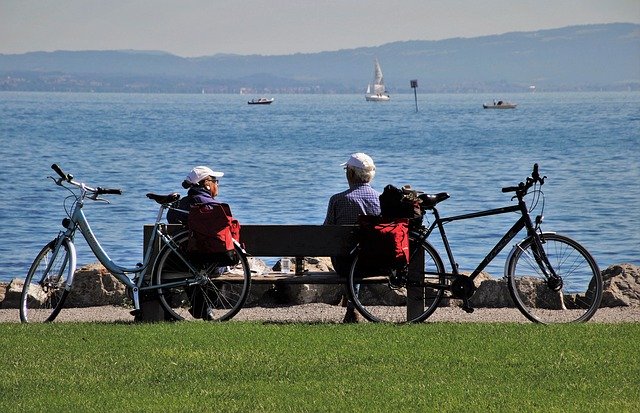 Regency at Creekside
This community designed by Toll Brothers, brings elegance to retirement life in Gainesville. Offering single-family homes with first-floor master suites, you gain convenience and practicality, without giving up style. Regency at Creekside offers an on-site lifestyle director, with a full-list of scheduled activities. Or you can create your own plan, and make full use of the community pool, fitness center, walking trails, tennis courts and pickle-ball courts. Shopping and entertaining are just a few steps away, along with easy access to Dulles and I- 66. Find out more from their website: https://www.tollbrothers.com/luxury-homes-for-sale/Virginia/Regency-at-Creekside#
Carter's Mill
The town of Haymarket offers a newcomer to the available 55+ options with this sparkling new community slated to be finished in 2020. The Del Webb community of Carter's Mill features over 400 new, low-maintenance single-family and villa homes. Indoor and outdoor pools, yoga and fitness classes, and access to a full slate of local restaurant and entertainment options make Carter's Mill a must-see community. View floorplans and community details here: https://www.delwebb.com/homes/virginia/northern-virginia/haymarket/carters-mill-210267
The Mather
Rounding out our list of favorites is this new community in Tysons Corner, with expected completion in 2023. While not yet ready to move in, you can reserve a condo and lock in today's prices with a nominal down payment. This luxury, 62+ community of high-rise condos will be located near Tysons Galleria. Featuring floor plans from 820 to 3,000 sq ft, the Mather invites you to re-think retirement living. As a "Life Plan" community, residents in this 300-unit complex will be able to plan for future needs, putting retirement living on a continuum that evolves as needs change. In addition to ultra-modern amenities and planned activities, the community will also include assisted living and health care. Find out more here: https://www.themathertysons.com/
The process of paring down a lifetime of accumulated "stuff" and finding the perfect new place to start your next chapter can be daunting. The Pierson Home Sales Team is here to help! Whether you are considering a move for yourself, your parents, or other family member, we can guide you through the process. We are just a phone call away for your questions or real estate needs! If you or someone you know is thinking of buying or selling a home in 2020, please do not hesitate to contact us at info@piersonrealestate.com or phone us at 202.800.0800.