While home sales are brisk in the DC Metro area, anyone who has gone through the homebuying or selling process in the last few months of the COVID-19 pandemic will tell you that the market is anything but "normal". There are important precautions that need to be taken to ensure the health and safety of sellers, buyers, and real estate teams.
The Pierson Home Sales Team is fulfilling our responsibility to the community and keenly aware of the vital role we play in not only keeping the real estate markets open and viable, but also in keeping our clients and team members safe.
In-person showings of homes and open houses are invaluable tools that allow potential buyers to determine whether a home is a good fit for their needs. Below are just a few of the important measures we are taking to prevent the spread of COVID-19, while also providing our sellers with optimal marketing of their homes.
Social Distancing
During open houses, we limit the number of people in the home and ensure that visitors are appropriately spaced as they tour the home.
Wash Hands Regularly
Agents who host open houses maintain good hand-hygiene, and hand sanitizer is offered to all visitors.
Open Doors and Windows
Pierson Home Team agents allow as much fresh air as possible to circulate through the home.
Schedule Home Visits
To reduce the potential of transferring virus from one home to another, our agents schedule walk-throughs to allow ample time between home visits. Spread of virus on surfaces and clothing is extremely limited, but this adds an extra layer of precaution.
Consider a HEPA® Filtration System
In addition to opening windows and doors if possible, our sellers also consider the option to invest in a HEPA air filtration system. Not only will this reduce the potential for virus circulating through the air, it also provides protection if the weather does not cooperate with leaving doors and windows open.
Require Masks and Shoe Coverings
For all visitors to your home during an open house, and when we are taking prospective buyers to tour homes, we require masks to be worn while inside the home. If a visitor/buyer do not have a mask, the Pierson Home Team will supply a disposable mask for their use. We will also provide shoe coverings.
Turn on All Lights and Open Doors
To prevent excessive touching of surfaces in your home, such as light switches and door knobs, the Tim Pierson Home Team agent hosting your open house will turn on all the lights in the home and will open all interior doors, including closets. We also suggest that our sellers take this step before a scheduled home showing.
Provide Virtual Opportunities
In addition to these in-person safety precautions, we are also committed to providing ample virtual marketing so that prospective buyers can evaluate homes before deciding to tour in person. Visit https://piersonrealestate.com/Virtual-Tours to see our current listings available for a virtual visit!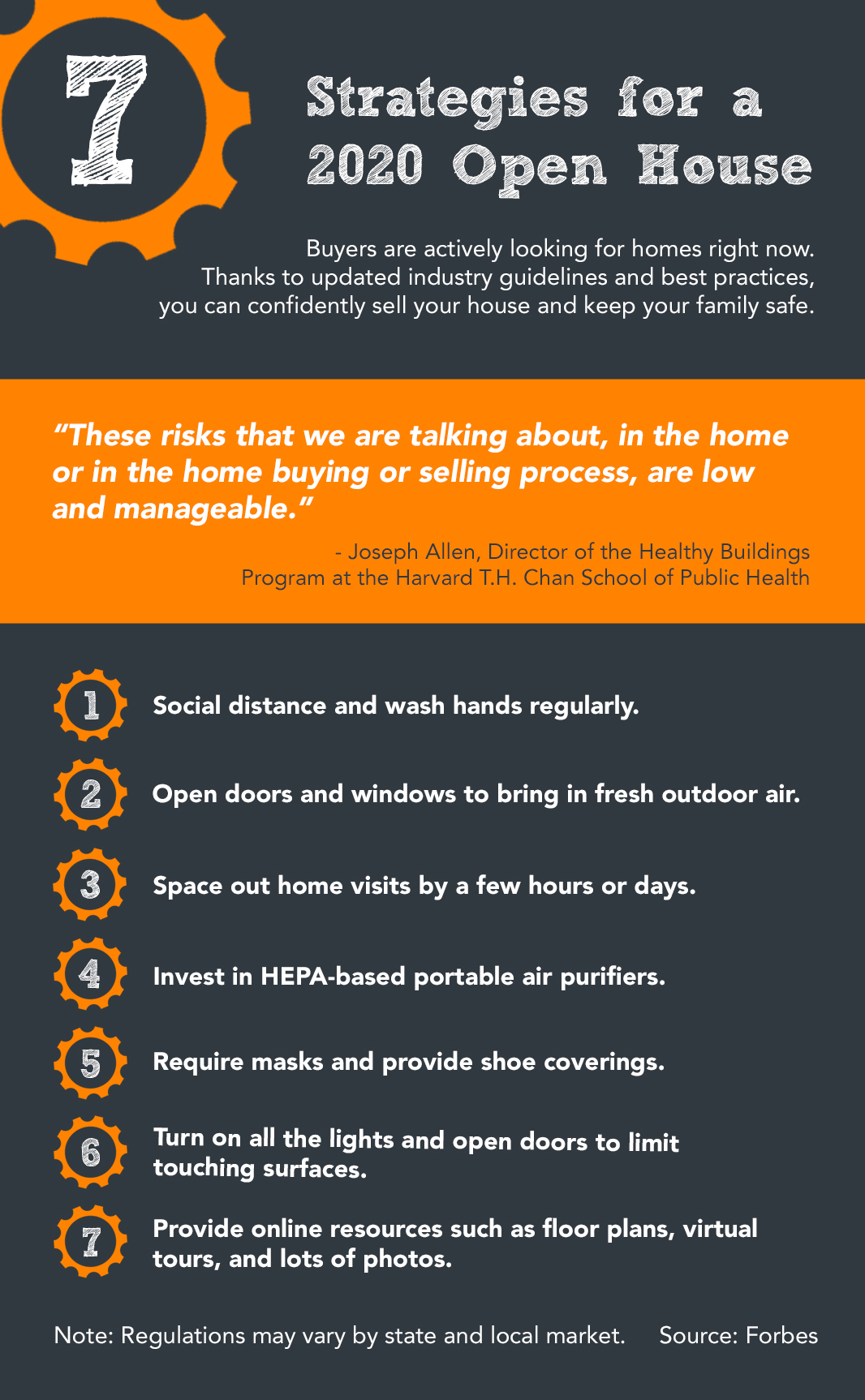 The Pierson Home Sales team is committed to your safety and the safety of our team. Hopefully you can see from this list that there are strategic layers of protection that provide optimal security. If you have questions about any of these protocols or other measures, we may be employing to ensure a smooth buying/selling process, do not hesitate to reach out to us.
When it comes to buying or selling your home, we are here to help answer any questions and guide you through a better understanding. Please do not hesitate to contact us at info@piersonrealestate.com or phone us at 202.800.0800.
Tags: Tim Pierson, Northern Virginia, DC Metro, COVID-19, Open House, Safety Protocol, Home Selling, Home Buying,