Fourth of July in the Washington DC area is one of the truly spectacular advantages of living in this region. Nowhere else in the country can you steep yourself in gallantry and history of our nation's birth than in the Capitol. The excitement and pomp and circumstance of Independence Day is felt throughout the region.
We wish we could say that 2020 is no different than any other year, but, of course, that would be a fallacy. As with any other threat to our country in the last 244 years, we as citizens are asked to stand against this threat – not with guns and uniforms and marches, but with masks, changes to our routines and habits, and by distancing ourselves from each other.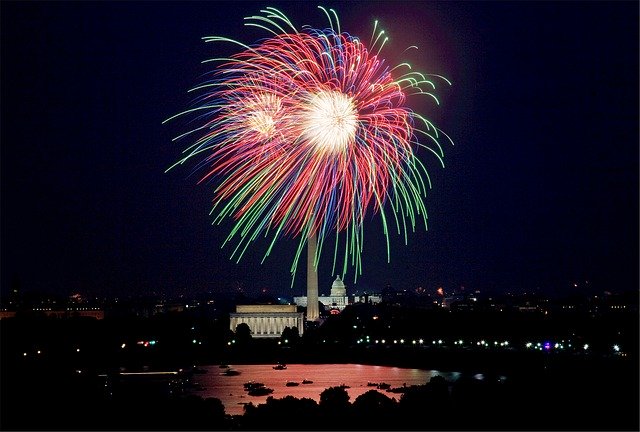 With many local fireworks displays and celebrations canceled or on hold, it may be difficult to get excited about this holiday. My challenge to ask yourself "why"? Is the 4th of July about fireworks displays and BBQs and parades? Or is it about remembering, as a nation, the struggle and sacrifice of our forefathers to bring this new nation into being? Is the excitement in the fireworks, or in the fact that this "great experiment" has stood the test of time – the test of war and hardship and internal strife, to become the great nation our Revolutionary forebears hoped we would become?
Perhaps this is a good year to rediscover for ourselves what Independence Day means to us, personally. Take some time to learn and discover something new about our nation's history. Teach our children to look beyond the parades and the fun to the deeper, more intimate meanings of freedom, democracy, and justice.
2020 is challenging in many regards. But we all have choices. We can choose to view the limitations of our current circumstances as a burden, or we can choose to see it as a gift. An opportunity to make new family traditions, to make the Independence Day celebration more of an inward state of mind and less of a outward display. Make lemonade out of lemons.
Celebrating Independence Day 2020
Here are some ideas for making this year's holiday fun and meaningful for your family.
We wish you all a wonderful and reflective Independence Day holiday! If you or someone you know is thinking of buying or selling a home in 2020, please do not hesitate to contact us at info@piersonrealestate.com or phone us at 202.800.0800.