Across the US, there are basically three types of people: those who crave the energy and proximity of city living; those who seek more open spaces offered by suburbia, and those who find the solitude and quiet of rural living most appealing.
The urban dwellers tend to value the ability to walk to grocery store or restaurants and nightlife, and prefer the short commute and availability of mass transit. However, those things that are seen as perks of city living don't look so rosy when packed subways and highly populated areas pose a health risk.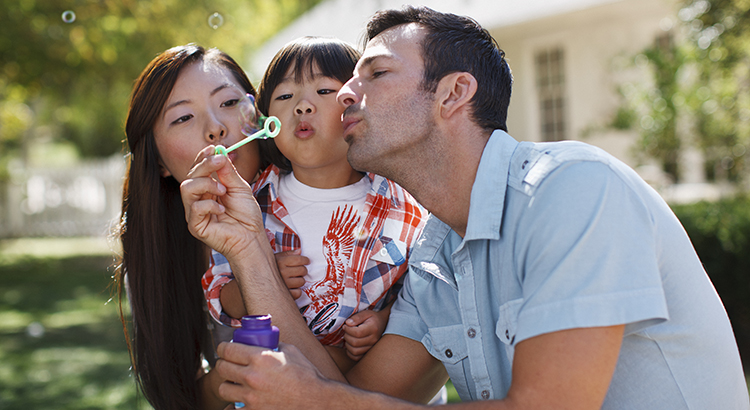 If there has been one realization that has hit many urban dwellers, especially when staring at the same four walls for days at a time, is that lack of accessible open spaces, such as backyards, is a major drawback of the urban lifestyle. A consequence of the recent social distancing requirements have caused many formerly satisfied urbanites to reconsider the advantages of suburban and rural living. The trade-offs are many, but with the bloom of work-from-home options becoming more mainstream, it could allow city dwellers to have the best of both worlds: proximity to work/short commutes, and the ability to enjoy the outdoors on your own patch of green space. After all, your commute can't get much shorter than walking downstairs in your PJs to start your work day!
Senior Economist at realtor.com, George Ratiu, says:
"With the re-opening of the economy scheduled to be cautious, the impact on consumer preferences will likely shift buying behavior…consumers are already looking for larger homes, bigger yards, access to the outdoors and more separation from neighbors. As we move into the recovery stage, these preferences will play an important role in the type of homes consumers will want to buy. They will also play a role in the coming discussions on zoning and urban planning. While higher density has been a hallmark of urban development over the past decade, the pandemic may lead to a re-thinking of space allocation."
The Harris Poll recently conducted a survey of 2,000 Americans. Of the respondents, 39% of those living in urban areas admitted that the COVID-19 crisis has caused them to reconsider city living and they find less-populated areas increasingly appealing.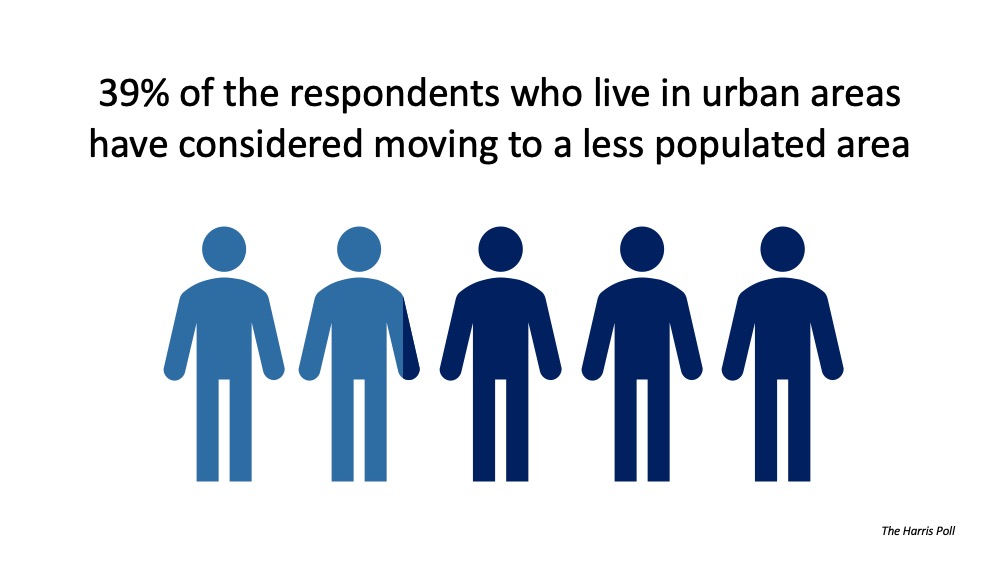 As previously mentioned, this concept of "escaping to the country" has become more feasible as employers and employees have been forced to grow more comfortable with the concept of remote work. While many employees did work from home at least part-time before the pandemic, US companies have been slow to accept a remote workforce as part of their everyday operations. This changed dramatically as companies needed to quickly shift their business models to adapt to social distancing.
A Pew Research Center study indicates that internet access in rural and suburban areas has increased dramatically in recent years, which has made remote work more feasible.
Those of you who already live in the suburbs and in rural areas may see a a migration of city-dwellers looking for property, which could lead to increasing home values and renewed interest in new home development. If you are thinking of buying a home, don't rule out the suburbs, especially if you are able to work from home or if you don't mind a longer commute.
We can help you compare options and narrow down your search based on your individual needs. Let's connect to see how we can best help you! If you or someone you know is thinking of buying or selling a home in 2020, please do not hesitate to contact us at info@piersonrealestate.com or phone us at 202.800.0800.