Many people who are contemplating selling their homes in the next year or two think they need to heavily invest in upgrades in order to get the best sale price. While it's true that many buyers look for homes that are "move-in ready" and that won't require a lot of money to update, big expensive projects don't always have the return you expect them to.
According to Remodeling magazine's 2019 Cost vs. Value Report, these are the home improvements that will net you the best returns.
Garage door replacement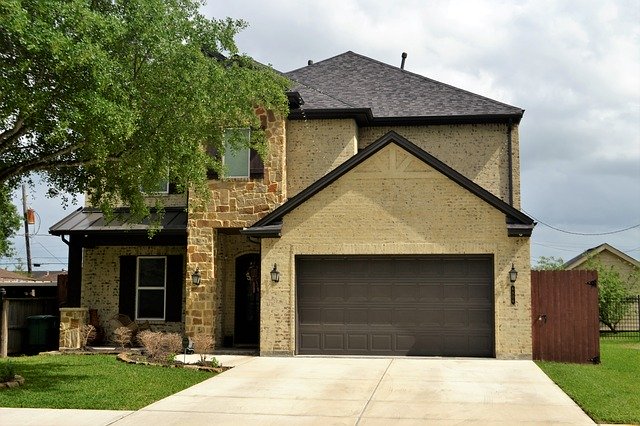 Is your garage door showing it's age, or do you have to wrinkle your nose just right for the lift mechanism to work? You might be surprised to know that one of the best ROIs in home improvement is a new garage door. Not only does it add to curb appeal, but it's functional as well.
Cost: $3,600
Resale: $3,520
Recoup: 97.5%
Manufactured Stone Veneer
Stone veneers can add a classy, sophisticated look to your home, and can be used indoors or out. For instance, you can wrap the lower level of your home, or just your chimney. Inside, you can do whole walls or chimney surrounds, or other aesthetic accents. They aren't cheap, but are popular with buyers.
Cost: $8,907
Resale: $8,449
Recoup: 94.9%
Minor Kitchen Remodel
Minor kitchen remodels net you more bang for your buck than a full-scale gut-to-the-studs project. Larger projects run the risk of outpricing your home for the neighborhood or may be inconsistent with the style of the home. Minor remodels could include new appliances and countertops, new flooring or cabinets, etc, but the size and basic layout remain the same.
Cost: $22,507
Resale: $18,123
Recoup: 80.5%
Wood Deck Addition
Buyers love having outdoor living space, and a wood deck is the most cost effective way to provide this dedicated space.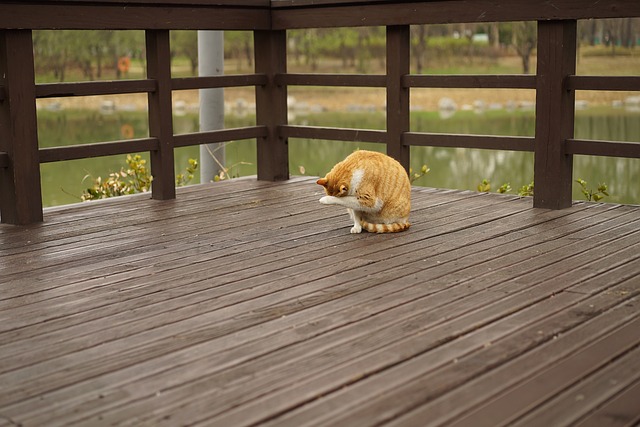 While composite decks are more durable, and concrete patios are easy to care for, traditional wood decks have the best overall return.
Cost: $13,333
Resale: $10,083
Recoup: 75.6%
Vinyl Siding Replacement
If your siding is old or damaged, then replacing your siding has a fairly decent return. However, if it's just discolored (like that greenish tinge some siding acquires over time if it's shady and near vegetation), you may be able to make it look like new with a good power wash and some elbow grease. The durability and relatively low cost of vinyl makes it a safe bet. There are other options, such as fiber cement and wood siding, but these options are often more expensive, and wood siding requires special care that many prospective buyers don't want to take on.
Cost: $16,036
Resale: $12,119
Recoup: 75.6%
Steel Entry Door Replacement
Steel entry doors are popular because they are durable, and require little care beyond an occasional fresh coat of paint. A new door is relatively inexpensive and go a long way to adding curb appeal, especially if you opt for a door with leaded glass or upscale features. Of course, if your door is in good shape, you may be able to increase your curb appeal with a fresh coat of paint and forego the expense of replacement.
Cost: $1,826
Resale: $1,368

Recoup: 74.9%
Vinyl Window Replacement
If you have old, leaky windows, then replacing them with new windows is more than just an aesthetic update. Windows are a major source of energy loss, so replacing them with a high R-value replacement window will save you money on energy bills, and are also a big draw for buyres.
Cost: $16,082
Resale: $12,332
Recoup: 73.4%
Low-Cost Options
Not every homeowner has the cash to invest in major home improvements, especially if they are planning to sell in the near future. You can still freshen your home, and gain some additional value, by undertaking some of these budget-minded projects.
Fresh paint – repair any damage to walls, such as nail holes, and them apply a fresh coat of paint. Neutrals such as gray or beige are still the best options, with white trim.
Enhance curb appeal – look critically at your home from the street. Note peeling paint, sagging railings, dented mailboxes, overgrown bushes, or anything that makes your home look "blah". It's amazing the transformation that can be made by adding a fresh coat of paint to the front door, updating a mailbox or new house numbers can make. Add some potted flowers and cut back overgrown bushes and trees, keep the yard mowed, and weeds out of the flowerbeds. These are all low cost ways to attract buyers.
Add smart-home features – Smart thermostats, video doorbells, voice-controlled lighting are all features that are starting to come standard in new construction. These features are important to many millennial buyers, and they are not that expensive to install.
Updated lighting – If your kitchen, dining room, or bathroom lighting is looking a little dated, you find stylish yet inexpensive options that will transform the space with just a small investment. Good lighting is important, and this also includes making the most of natural light. Don't block windows with furniture and update window treatments to showcase natural lighting.
Small bathroom updates – you don't need to gut the bathroom down to the studs to make it look fresh and new. An updated vanity, reglazing the tub, and updated lighting can freshen the room. A little elbow grease cleaning grout and deep cleaning every nook and cranny will also help.
Flooring – while new flooring may sometimes be warranted, it's not always necessary. Deep-cleaning carpets, refinishing hardwoods (or buffing out light scratches or stains), cleaning laminates with the appropriate products can make them look new again.
Updates That Won't Pay Off
Some updates will not increase your home's value at all. This doesn't mean you can't or shouldn't do them. Just understand that they may be for your own enjoyment, and don't expect to get a big payout when you sell.
Swimming pools – not all buyers want the expense of keeping up a pool. You will drive a lot of buyers away. One caveat: this may not hold true for all regions of the country. For instance, NOT having a pool in Phoenix is drawback!
Sun rooms – these are energy hogs, especially in NoVA, where we actually have variable seasons. It may be a different story in other parts of the country.
Restaurant-grade kitchens – you may fancy yourself gourmand, but not all buyers are going to pay extra for ultra-high-end appliances.
Whirlpool tubs – these were all the rage a decade ago, and are still popular with some new construction. THe thought of soaking away your troubles is appealing. However, whirlpool tubs raise energy costs and can be costly to repair/replace. Not all buyers want the headache.
Extensive landscaping – you want your yard to look nice and well-kept. But not every buyer is going to want to spend every evening and weekend weeding an 1/4 acre of flowerbeds or managing a koi pond. This may not be a selling point for buyers who don't have green thumbs are prefer simple to extravagent.
Basic home maintenance – home maintenance is a required part of home-ownership. So don't expect a big payout for a roof, HVAC, or other repairs. The cost of NOT doing these things can be disastrous, since leaky roofs can lead to a whole host of other problems. You may get a small bump for energy efficiency updates, but not for basic replacement costs. This is just considered the price of home-ownership.
We can help you determine the best updates that will net you best boost in home value, considering your location, neighborhood and other factors! If you are ready to buy or sell a home, please do not hesitate to contact us at info@piersonrealestate.com or phone us at 202.800.0800.