Homeownership has long been the American Dream. There are obvious advantages to owning your home, including built-in savings through the building of equity and tax advantages.
Unfortunately, rates of homeownership have been on the decline. Many in the younger generations have felt shut out of homeownership, due to increasing prices, flat wages, and massive student debt has left many feeling like homeownerhsip is not withing their reach.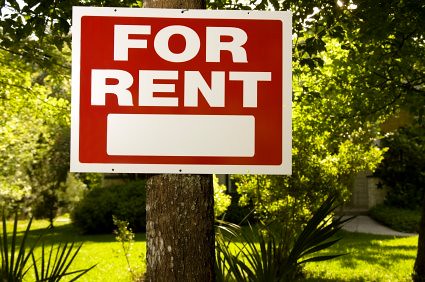 As home prices increase each year, those caught in the rent cycle feel it's impossible to get out. Higher home prices mean bigger down payments, which can feel like the goal posts are constantly being moved.
So how do renters break the cycle? Here are a few ideas on how you can begin the process of freeing yourself from rent.
Talk to an Expert
For first-time home buyers, buying a home can be intimidating. It's not just the process itself that can seem overwhelming, it's the enormity of the commitment. It's one of the biggest financial undertaking you could make, and tethered to it are the long-term payments, the responsibilities of maintenance and upkeep, and consequences if you are not able to make the payments.
Having a trusted partner along the journey can take some of the mystery out of the process, and they can help you make sound decisions based on your needs and finances.
There are two experts you need on your side: a high-quality real estate agent and a mortgage broker. The former can help you navigate the process of buying a home, and the latter can help you get your credit and finances so that you are ready to take the leap.
You can talk to a mortgage expert up to a year before you think you might be ready to purchase a home. Don't wait until the last minute, as this relationship can be extremely valuable in helping you prepare in advance. They may even be able to help you avoid making mistakes that could prevent you from getting approved.
Improve Your Credit
If you are one of the many people who have been negatively impacted by the credit implosion a decade ago, or if you have been struggling living paycheck to paycheck, then it's likely that your credit has taken a beating. Your credit score is critical to the mortgage approval process, and higher scores mean you will save money with better interest rates.
The key to improving credit scores is, of course, making your payments on time. But you also have to pay attention to how much credit you are currently using. .Your debt-to-income ratio is a factor in the mortgage approval process, and how well you manage your obligations are wrapped up in the FICO store.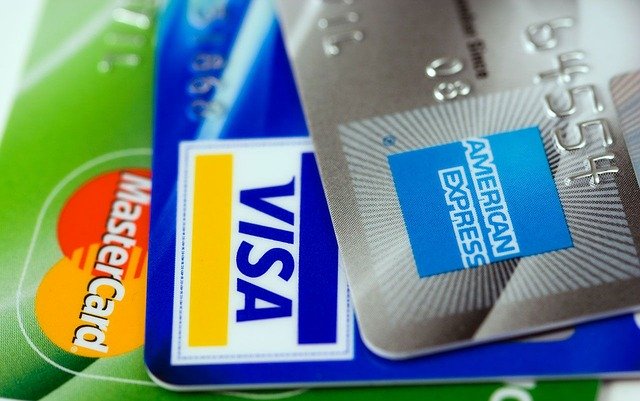 Consistently paying on time, and reducing your outstanding balances will go a long way to improving your score. If you have severe derogatory issues with your credit (like defaulted student loans, previous foreclosure or eviction, etc.), it could take a couple years for your credit to improve sufficiently.
You should check your credit scores immediately if are thinking about buying a home in the next couple of years. This is important, not only so you know where you need to make improvements, but also so you can correct any incorrect information. You don't want errors impacting your ability to get a mortgage. Find out more about repairing your credit here.
Save for a Down Payment
You don't necessarily need a huge down payment to purchase a home. We'll discuss low- and no-down payment options a little later. However, with housing prices so high in the Greater DC area, even a 3% or 5% down payment could be over $10,000.
If you have the ability to save more than 3% or 5%, there are some advantages. You lower your monthly payment significantly if you can manage to put 20% down, because smaller down payments will require you to pay Private Mortgage Insurance (PMI). This insurance is not for your benefit – it's for the lender's. PMI provides some protection for the lenders should you default on your mortgage.
A larger down payment will also net you a more attractive interest rate. Since buyers with more cash pose less risk to the lender, they are more willing to compete for your business with lower interest rates. It will also lower your monthly payment, and you will save in interest costs over the life of your loan.
Finding money to squirrel away when you are already living paycheck to paycheck can be challenging. You may need to downsize your current living arrangement temporarily, in order to lower your housing costs, opt for smaller cable packages (or cut the cord entirely), reduce your cell phone bill, eat out less often, avoid the daily java from the corner coffee shop – whatever you need to do to reduce your expenses will help. Put your savings in an interest-bearing savings account to help your savings grow over time.
There are some interesting apps out there that allow you to round purchases up to the nearest dollar, and sweeps the difference into an automatic savings account. You can find out more about a few of them here. .
Try Low- or No-Interest Loans
There are options for people who are not able to save up the 20% down payment. That monthly rent you pay is paying some else's mortgage – so why not your own? Low- or no-down payment loans may be an option for you. The main drawback, as discussed in the previous section, is that your monthly payment will be higher, both because your loan amount will be bigger and because of the PMI that will be tacked onto your monthly payment.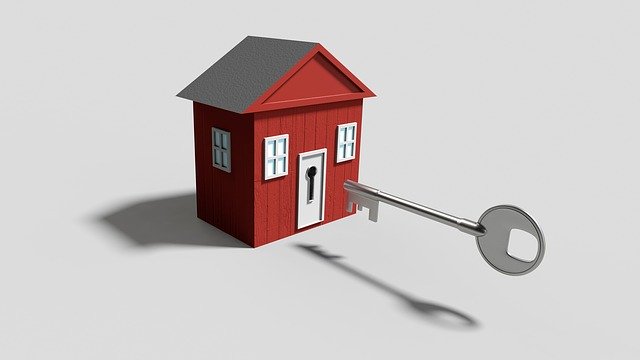 You have some options based on your situation, from private lenders to government-backed programs. There are even special programs for veterans through the VA.
The government-backed options may also have less stringent credit requirements, allowing those with bruised credit histories to get into a home faster.
Here are a few of the options for low or no-down payment loans:
Become a Landlord Yourself
One creative way of affording a home in the Northern Virginia area is to look for a home with an income-producing apartment or an extra room you can rent out. The rent you collect can offset part of your mortgage payment, making the home purchase more affordable.
Leverage Your 401(k)
As a general rule, you shouldn't touch your 401(k) except in emergency situation. Your retirement funds should be considered sacred. That said, your home is another form of investment. It's not like you are taking money out of your 401(k) to take a cruise or purchase a car (which is a depreciating asset). The value of your home will grow, which can complement your retirement savings in the long run.
A 401(k) loan should not be confused with an early withdrawal. With a withdrawal, you are subject to taxes and penalties. With a loan, you avoid the taxes and penalties, and you pay yourself back with interest, so that your 401(k) will eventually be paid back.
Be sure you are going to stay at your job for awhile, though, before choosing this options. If you are terminated or leave voluntarily, you will need to pay back the balance of the loan, or face taxes and penalties on the remaining balance. Consult your tax or financial advisor before choosing this option.

Use Crowdsourcing or Gifts
Many people are successfully using crowdfunding platforms to collect donations toward a down payment on a home, or they are receiving gifts from family to help them meet down payment requirements.
Gifts are allowed, but your benefactors will have to be willing to legally state that the money is not a loan and does not need to be paid back.
Take a Look at Community Down Payment Assistance Programs
Many communities have grant funds available to assist lower income or first-time home buyers with down payments. Some of these programs may take the form of matching funds to people who successfully save a certain amount, or they may be loans of funds that don't have to be repaid until the home is sold. Many of these community programs also require that you attend a homebuyer and budgeting class, and may have income limits.
Your lender likely has a list of available community-based programs, and can point you in the right direction based on what you may qualify for.
If you want to buy a home, but feel that the goal is too far away, there are ways you can make the goal more attainable! It just takes some planning and a bit of pennypinching. When it comes to buying or selling your home, we are here to help answer any questions and guide you through a better understanding. Please do not hesitate to contact us at info@piersonrealestate.com or phone us at 202.800.0800.