For some people, the thought of undertaking the process of getting their home ready to sell causes serious paralysis. It's the natural response to feeling overwhelmed.
If you have done a good job of keeping your home maintained over the years, then you may be closer than you think to getting your home ready to sell.
We wish we could offer a magic wand that will do all the work for you: the decluttering, the de-personalization, the cleaning, etc. Alas, such a magical assist doesn't exist. However, you may not need to do a major renovation in order to sell your home. A few basic repairs and a little freshening may be all that's needed.
The infographic below shows you some key areas where you can focus.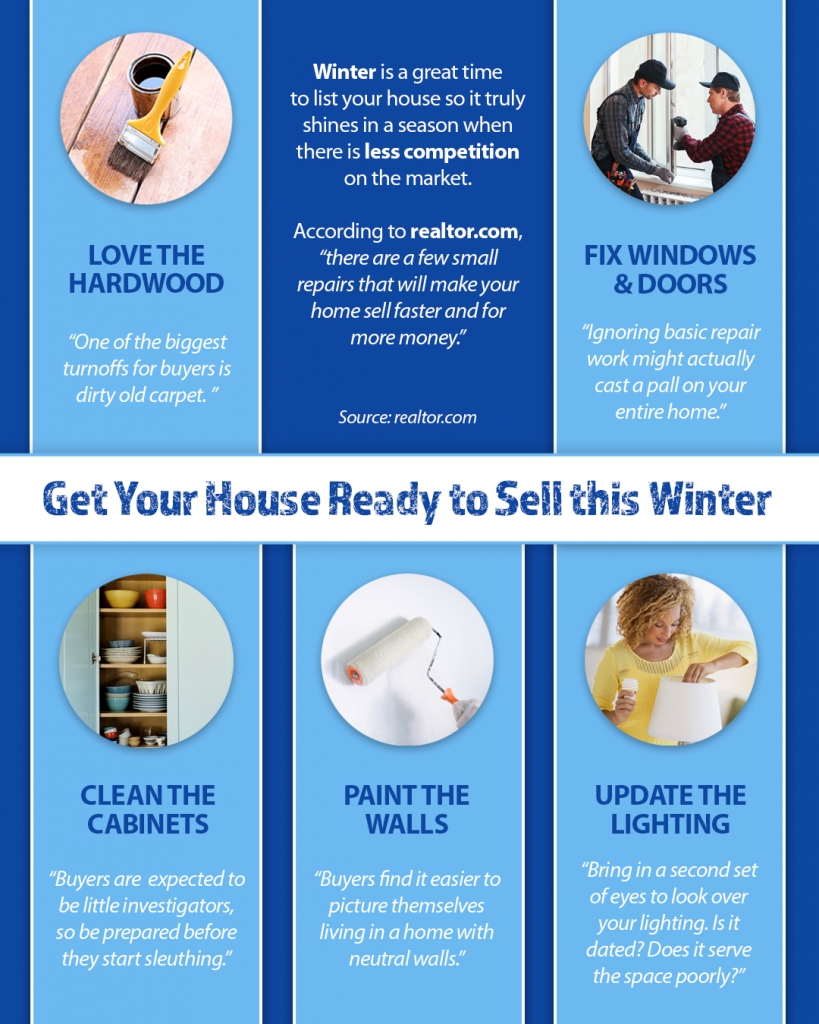 Of course, every home and every seller is different. Depending on how well you've maintained your home, you may have more or less you need to do to get ready to sell. We can help you identify the areas where you'll get the biggest return on your effort and investment. An agent who is familiar with your neighborhood and the trends in the area will be able to point out the key areas that need your attention to attract the most buyers and the best offers.
When it comes to buying or selling your home, we are here to help answer any questions and guide you through a better understanding. Please do not hesitate to contact us at info@piersonrealestate.com or phone us at 202.800.0800.
Tags: Tim Pierson, Northern Virginia, Real Estate, Selling Your Home