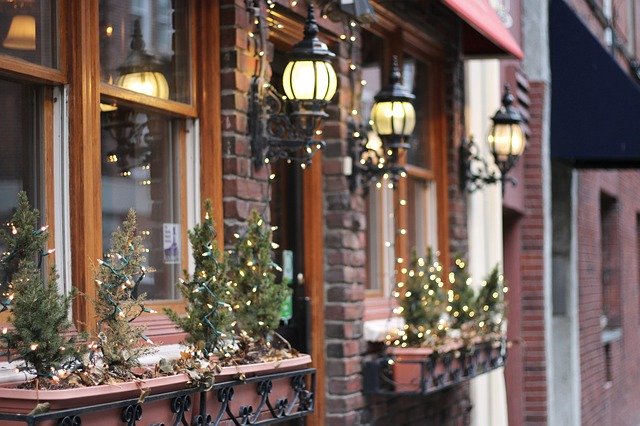 In the Northern Virginia real estate market, there isn't really a "bad" time to sell your home. With inventory so tight, there are usually more buyers than sellers any time of year. If you find yourself with a need to move in the winter months, you can still help your home show its best, and attract serious buyers, even without dancing flowers in perfectly manicured gardens.
However, we do have some advice for sellers who opt or need to sell their home this winter.
Time your MLS Photos for the Best Look
Most buyers start their searches online and look at hundreds of photos before they ever step foot inside a prospective home. So you really want to make use of the seasons to show off your home and attract buyers. There are two schools of thought on this:
Have the exterior photos taken early, while there is still fall color in the trees
Have the pictures taken after good snow, so there is a perfect white blanket surrounding your home
Most Realtor® would agree, though, that the WORST exterior photos are when everything just looks dead. The grass is brown, the trees are bare, and there is just no color at all. It can make even a beautiful home look "blah".
Also, consider twilight photos with all the lights in the home turned on. There is nothing more welcoming and comforting than lights blazing inside a home on a cold, winter night.
KonMari® Your Holiday Décor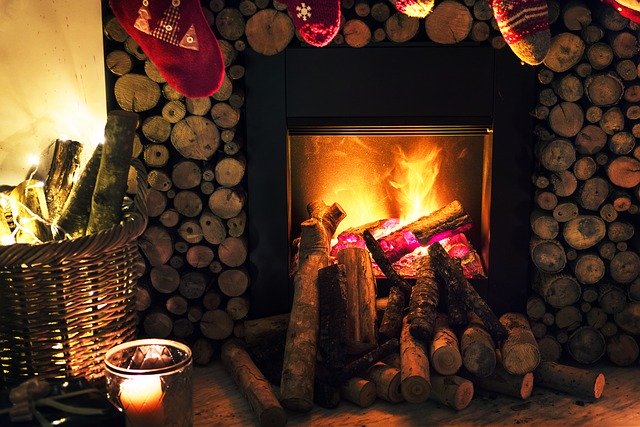 Don't be afraid to decorate. Homes that are decorated for the holiday season can look amazing with some simple, twinkling, white light strands framing the entryway and adding some warmth to the exterior. Add a pretty wreath, and that's really all you need. Leave the inflatables in storage this year, if you are selling your home.
Same goes for the inside of your home. Decorate with a minimalist approach. You may love your seven Christmas trees and massive nativity set you inherited from your great-grandmother. But to a prospective buyer, they may find the amount of kitschy decorations overwhelming.
Curb Appeal Still Matters – Even in Winter
Just because it's cold outside doesn't mean you are off the hook for ensuring that the exterior of your home looks fabulous. In addition to the holiday decorating you may want to do outside, you need to make sure that everything is in good repair – exterior paint, front door paint and hardware, windows, fencing, etc.
Play It Safe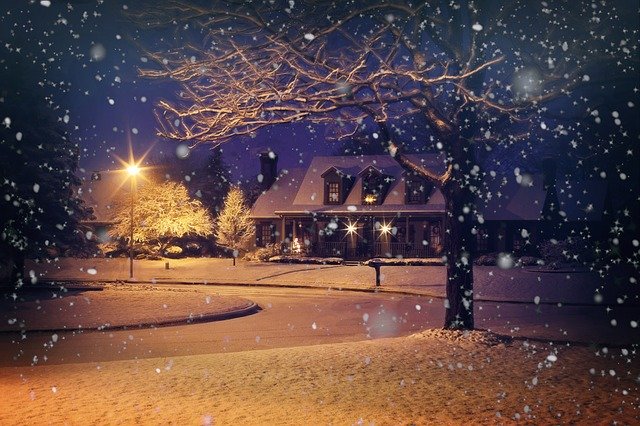 Make sure your sidewalks and driveway, steps to your porch, and other exterior areas are free from snow and ice. A slip and fall accident will likely impact the amount a buyer is willing to offer for your home! Sprinkle sand or environmentally- and pet-friendly ice melt on walkways and steps, after shoveling the snow, to prevent ice from reforming. Prospective buyers should be able to walk up to your home from the street without having to step in snow.
Invest in a Good Quality Door Mat
If people will be coming and going in your home, invest in a stylish yet functional door mat to greet visitors outside, and perhaps a second one inside to catch dripping snow off of shoes before visitors move through the home. Old and tattered doormats, while they may still be functional, will definitely stick out like a sore thumb. You never get a second chance to make a good impression!
Keep the Entryway Free of Clutter
Your entryway is an obvious place to remove coats, hats, and scarves, and hang them until their next use. However, buyers viewing your home may take overly-filled coat hooks to mean that there isn't adequate coat closet space in the home. Plus the pile of outwear will make the entryway appear cluttered. Find another temporary home for outerwear when your home is being shown.
In addition these tips, the general rules for preparing a home for sale still apply in winter, as well. Declutter and depersonalize, ensure there is adequate lighting outside, make sure everything in the home functions as it should, etc. It's also essentially that your home be priced appropriately, in order to attract the best possible offers.
When it comes to buying or selling your home, we are here to help answer any questions and guide you through a better understanding. Please do not hesitate to contact us at info@piersonrealestate.com or phone us at 202.800.0800.
Tags: Tim Pierson, Northern Virginia, Home Sellers, Holiday, Curb Appeal, Selling Your Home in Winter