Sweater weather has arrived here in Northern Virginia, and backyard fire pits have become increasingly popular in recent years. There is nothing better than relaxing next to a cozy fire on a cool evening, enjoying family time and making s'mores and memories.
See Also: S'machos? S'manana? S'more Heaven is Here!
Now, you could spend a fortune having a custom fire pit built for you, but it is possible to do it yourself on a budget. It just takes the right materials, and a few hours of labor, and you'll be on your way to having a great family gathering space in your backyard.
Getting Started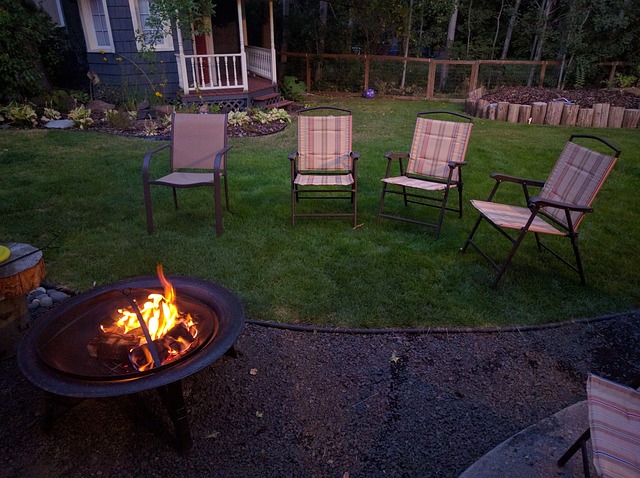 Before you break ground on your new fire pit, check with your local codes to see if backyard fire pits are allowed in your area, how far away they need to be from your home and other structures, and if there are any material or building requirements. You may also want to check with your HOA, if applicable, as there may also be community requirements for backyard fire pits.
Make sure you call 811 a few days before you start, to have them mark any underground utilities. Since this project involves some digging, you don't want to accidentally uncover (or cut!) any buried cable, power lines, or water pipes.
Once you have gathered the necessary information, you'll need to make sure you have all the necessary supplies on hand.
Retaining wall bricks or pavers
Fire bricks (if required or desired)
Gravel
You may need to do so me pre-calculating, based on the size of the pit you want to build, to make sure you purchase enough bricks and gravel. Most fire pits are 4-5 feet in diameter.
Fire bricks may be available at many home improvement stores or companies that supply materials for fireplaces or outdoor brick ovens. Fire bricks have a higher heat resistance than typical retaining wall bricks, and offer an additional measure of fire safety, if you need it.
Tools needed:
Twine (or string)
Tape measure
Stake
Shovel
Trowel
Tamp
Level
Make Your Circle
Choose a spot in your backyard that is a safe distance away from your home, decks, play structures, mini-barns, bushes, trees, or any other flammable material.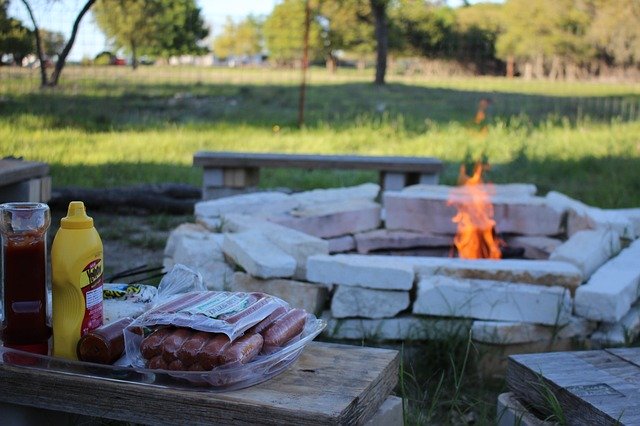 To make a perfect circle, put the stake in the ground where you want the center of your fire pit to be located. Measure a length of twine or string to roughly one-half the diameter of the desired size if your fire pit (plus a few inches to tie the string at each end). Tie one end of the string to the stake, and other end to a trowel.
Hold the string taut, and drag the trowel around the stake in a circle. This will mark the outside perimeter of your fire pit. If you don't have a trowel, you can also use spray paint or spray chalk, like the kinds used to mark ball fields or parking spaces. These usually have nozzles that allow you to spray with the can upside down.
Once you have marked the area, dig out the grass inside the circle with your shovel. The hole should be 6-12 inches deep, for safety purposes.
Check for Level
After you have dug out the grass, use a tamp to tamp down the soil. If you don't have a tamp, then you can use the back of a shovel to strike the ground and pack in any loose soil or dirt.
After you have tamped the soil, use a level to check to make sure your circle is level. Adjust as needed, until your circle is level.
Add the Hardscapes
Spread a thick layer of gravel evenly around the circle. Use at least a couple inches of gravel.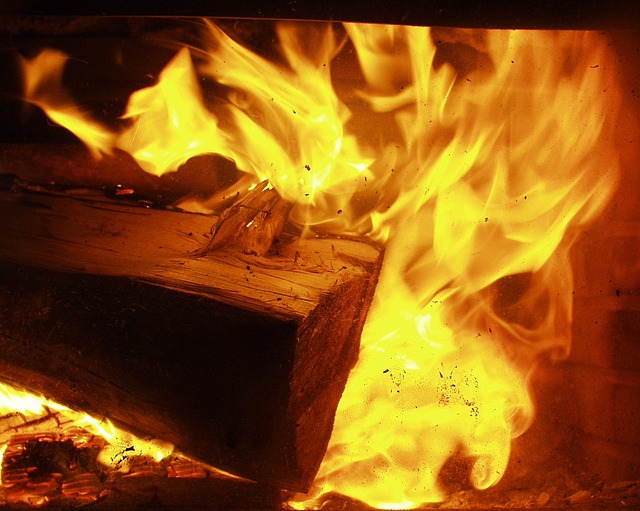 If you are using fire bricks, stand them vertically to make it easier to create the curve of the pit. You may need to use a light amount of mortar (use fire-resistant mortar) between the bricks to keep them from falling over.
Finish by stacking the retaining wall brick around the outside of the perimeter, at least 12 inches tall. If you are using heavy retaining wall brick, you won't need to mortar between the bricks, but you can for additional stability.
Enjoy Your Fire Pit!
If you wish, you can use pavers around the pit to give you a nice place to add a few Adirondack chairs or an outdoor love seat, but this is totally optional. Your chairs can sit on grass, too! Then gather some wood, some s'more fixings, and a few friends, and enjoy the Fall in your own backyard!
When it comes to buying or selling your home, we are here to help answer any questions and guide you through a better understanding. Please do not hesitate to contact us at info@piersonrealestate.com or phone us at 202.800.0800.
Tags: Tim Pierson, Northern Virginia, Homeownership, Backyard, Fall, Fire Pit, DIY Home Projects,