There is a common misconception that the best time to buy a home is in the Spring. While it's true that the Spring means there may be more homes on the market, it's also true that there will be more buyers in the market, too!
Here are four reasons why you shouldn't wait. There is no time like the present, and Fall can be a GREAT time to find your perfect home.
Prices Will Continue to Rise
CoreLogic's latest Home Price Insights Report shows that home prices have appreciated by 3.6% over the last 12 months. And that's just the national average! In Northern Virginia, home prices have been rising at a much faster clip.
This report also predicts that home prices will continue to rise in 2020, as much as 5.8% over the next year.
Home prices hit bottom 10 years ago, and have been rising ever since. All indicators show that they will continue to rise for the foreseeable future. The longer you wait, the more you may pay for a home.
Mortgage Interest Rates May Increase Next Year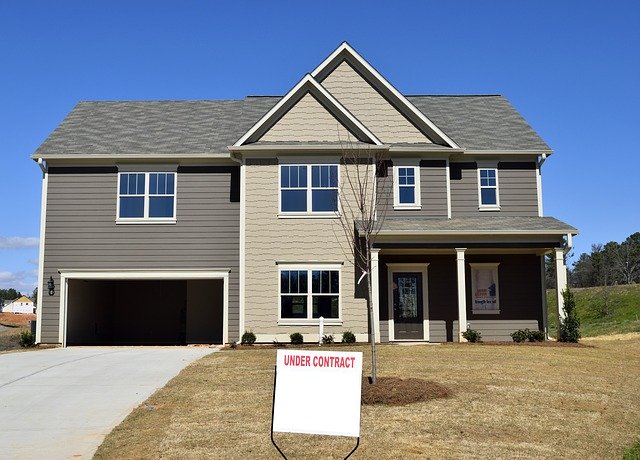 The Primary Mortgage Market Survey from Freddie Mac shows that the national 30-year mortgage rates have been circling the 3.5% mark. Low rates are good for buyers, because it increases your purchasing power. While we have been enjoying an unprecedented run of low rates, the future of interest rates is uncertain, and rates are expected to rise in the coming year. The Mortgage Bankers Association, Fannie Mae, Freddie Mac, and the National Association of Realtors all agree that rates are likely to rise in 2020.
If rates increase, it causes your monthly mortgage payment to increase. A higher payment means, coupled with increase home prices, means your housing expenses could increase significantly in the coming year.
Even Renters are Paying a Mortgage
If you are among the group of renters who have chosen to rent because they don't want the responsibility and obligations of homeownership, there is a fact that you may have missed. Regardless of whether you are making a mortgage payment or a rent payment, you are still paying a mortgage. You can either pay your own mortgage, or you can pay your landlord's mortgage (plus the mark-up they take for profit). So, when you pay a mortgage, you are actually paying yourself – in the form of accumulating home equity.
You just have to ask yourself: do you want to take that equity for yourself, or do you want to give it to your landlord?
Your Needs Are Changing
There are a lot of reasons for owning a home that don't change, regardless of the market conditions or rising costs. What are the reasons you are looking for a home. Is your family growing, or do you need to safe place to raise a family? Are you wanting something you can "make your own"? Or are you maybe downsizing as the kids have grown and moved away?
Whatever your personal reasons, waiting is going to work against you, and the reasons may only become more urgent over time.
So take advantage of the Fall market in Northern Virginia, and avoid paying more next year. Let us help! When it comes to buying or selling your home, we are here to help answer any questions and guide you through a better understanding. Please do not hesitate to contact us at info@piersonrealestate.com or phone us at 202.800.0800.
Tags: Tim Pierson, Northern Virginia, Real Estate Market, Current Projections, Home Values, Home Appreciation, Rent vs Buy, Home Ownership, First-time Homebuyers