According to the AARP, over 75% of all people over the age of 50 want to stay in their homes as they age.
This statistic is a testament to improved health for seniors, as well as progress made in the remodeling industry for making homes safe and habitable for seniors as their needs change. However, even though 65 million households in the US include people over the age of 50, less than 3.5% of homes are constructed to accommodate the needs of seniors. This means existing homes will need to be updated to provide safety and convenience.
If you are like many seniors, there are some things you need to think about when deciding if your home can be modified, or if you need consider moving. For instance, multiple story homes can be a hazard, as many dangerous falls happen while trying to navigate steps and stairs within the home (this includes porch and deck stairs as well). Unless you have the space (and funds) to install a lift chair or home elevator, you many want to weigh your options in relocating to a single-level garden home or a home with a main level master.
That said, if you are determined to stay in your home, and want to tackle the necessary remodeling to make it safe as your needs change, here are a few relatively inexpensive changes you can make to help you successfully age in place.
Flooring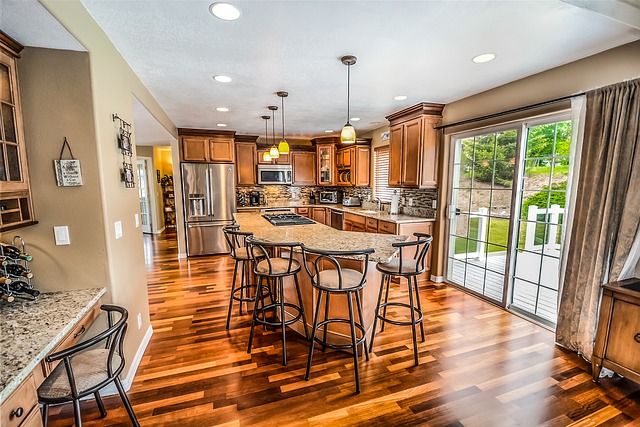 Many falls that impact seniors in the home have to do with flooring. As gait and vision changes occur, transitioning from one type of flooring to another within the home can create a hazard. Transition strips, which bridge the change between one type of flooring to another (like from carpet to tile), pose an additional hazard. You can eliminate these abrupt changes and ensure secure footing by installing flooring that is easy to navigate. A laminate or hardwood flooring throughout the home are the most durable options.
You will also want to eliminate area rugs, runners, and other room rugs that could pose a hazard.
Lighting
Make rooms as bright as possible, and avoid glare by using LED bulbs. Uniformity of brightness is the goal, so that eyes don't have to adjust as much while maneuvering from room to room. Install motion-detector lights, or SMART lights that can be activated with voice control or via remote control for additional safety and convenience.
Doorways and Entryways
Many older homes have narrow doorways and entryways that are not able to accommodate wheelchairs and walkers. Doorways should be at least 36-in wide to be wheelchair accessible. As mentioned previously, you also want doorways that don't have a step or transition strip that could make it difficult to navigate. Widening doorways is possible, but to lower the expense, you may want to get strategic about which doorways to alter. Move the master bedroom to the first floor if possible, open up the kitchen to other living areas, and make bathroom doors wide enough to accommodate a wheelchair. You may not need to widen the doorways on the 2nd level, if all areas of the main level are accessible.
Ramps
If your home has steps at the front door or back door, you may need to consider building a ramp to make it easier for family members who use wheelchairs and walkers to get to the door. You can get away with a more temporary ramping system, such as an aluminum or wooden ramp, but many seniors who intend to spend years in their current home are looking for more attractive and integrated systems, utilizing stamped concrete or pavers. You are really only limited by your budget!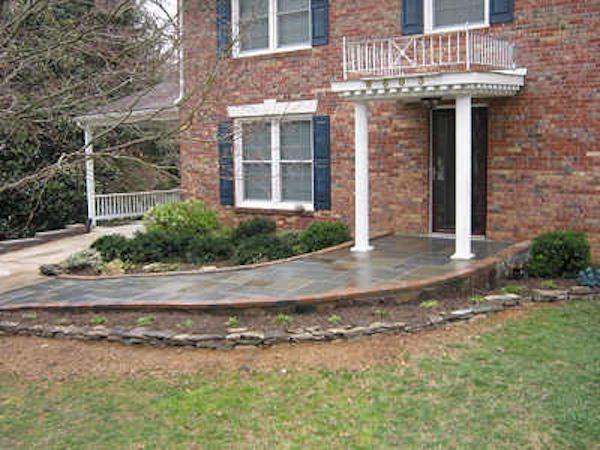 Bathroom Modifications
Again, eliminating steps is the key to a safe bathroom. Depending on your needs, walk-in bathtubs, zero step/wheel-in showers, and other similar features will make bathing easier. Many falls happen while trying to step over the side of the bathtub, so eliminating this need is helpful. You also will want to install handrails/safety bars in the bathtub, so that seniors have something to help steady themselves in the shower. Shower seats may also be helpful for those who have trouble standing while showering.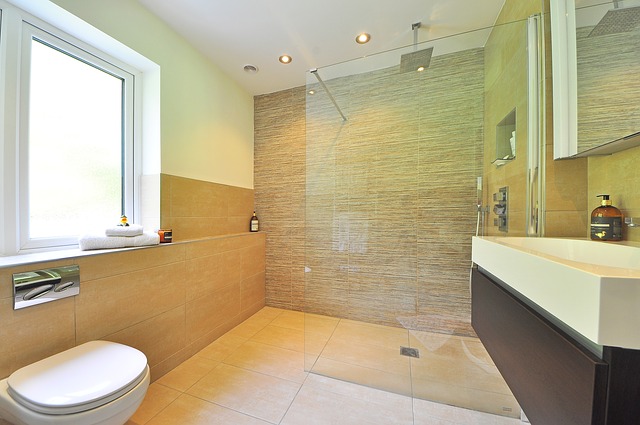 You will also need to consider maneuverability in the bathroom. Tiny bathrooms pose problems for those in wheelchairs or who use walkers. For optimal usability, there needs to be room between the fixtures, doors and walls to turn the wheelchair around if necessary.
Other modifications you may want to consider are wheelchair accessible countertops and sinks. A traditional bathroom cabinet will prevent the wheelchair from getting close enough to the sink for washing hands, brushing teeth, etc.
These are just a few of the changes you may need to make to your home in order to successfully transition to the changing needs of seniors. It's by no means a comprehensive list, but many needs are highly personal, depending on specific health circumstances and situations.
If you need help finding a contractor, give us a call! We have a list of highly recommended local contractors that can help you design the perfect senior modifications for your home. When it comes to buying or selling your home, we are here to help answer any questions and guide you through a better understanding. Please do not hesitate to contact us at info@piersonrealestate.com or phone us at 202.800.0800.
Tags: Tim Pierson, Northern Virginia, Aging in Place, Senior Living, Home Modifications for
Seniors,