The annual HGTV Dream Home is typically a love fest of luxury style and creative ingenuity. 2019 is no different, as HGTV delivered this year's Dream Home in a setting so beautiful that a shack could aspire to greatness. How do you compete with the beauty of nature?
The answer, of course, is…you don't. Instead of trying to compete with nature, this year's design team turned to the wondrous colors of the surrounding hills, vales, and sunsets of Montana, and brought them inside to create a melting pot of rustic luxury. Bet those are two words you don't often hear together…"rustic" and "luxury".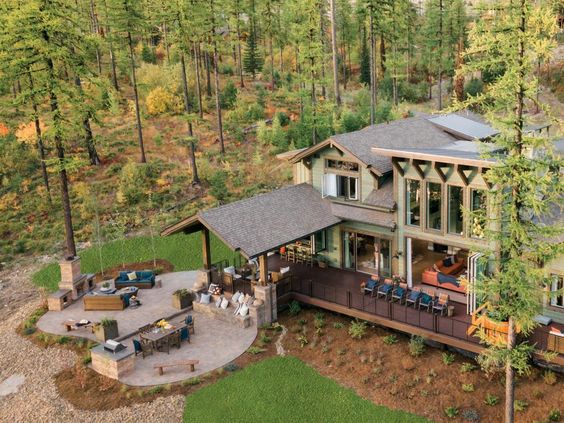 What the 2019 Dream Home teaches us is that luxury doesn't have to mean cold or distant. Luxury doesn't have to bring to mind snooty NY penthouses and estates with manicured lawns you are afraid to walk on. Luxury is a state of being, and can invoke the simple yet plush, the lofty yet accessible, the detailed yet homey.
Bold color brings to life the lodge-style feel of the home, which is nestled among towering trees and surrounded by snow-capped mountain views. The color of rust plays a prominent role throughout the home…more laid back than red, but more intense than brown. The perfect color to complement glowing evening sunsets and nights around the fire on the spectacular patio.
The kitchen colors, charcoal gray and linen, seem understated, until you notice the huge picture window over the sink, allowing the colors of nature permeate the room. Why would you even try to compete with that?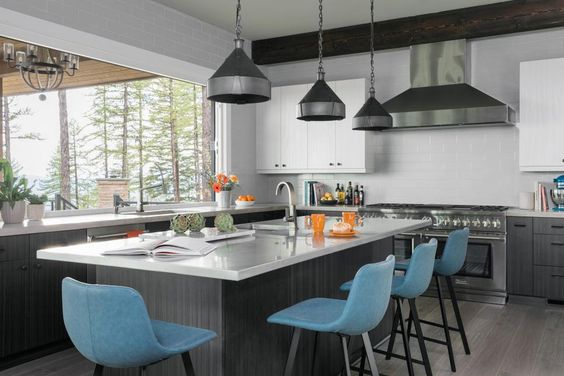 The same goes for the great room, adorned by massive doors that open the whole room to invite the outdoors into the room. The colors are soothing and sedate, to honor the natural beauty just beyond the patio.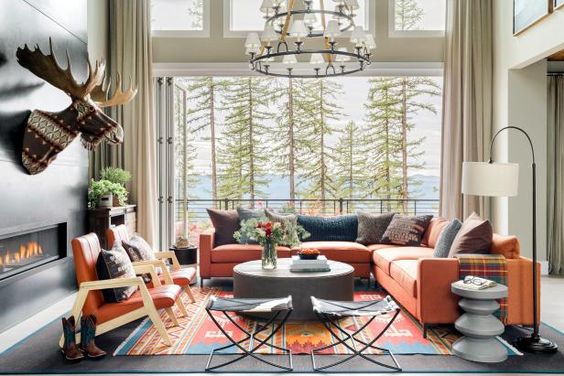 Other rooms go more boldly with color, from the color of the midnight sky in the bonus room, to the soothing rust tones in the master bedroom, and the color of sunset in the guest bedroom. But it's not just the colors on the walls, it's the layering of the colors and textures, from rugs to throw pillows and even books in the custom bookcase headboard in the guest bedroom, that add dimension and warmth, and the feeling that you are lounging in a grand and luxurious ski lodge.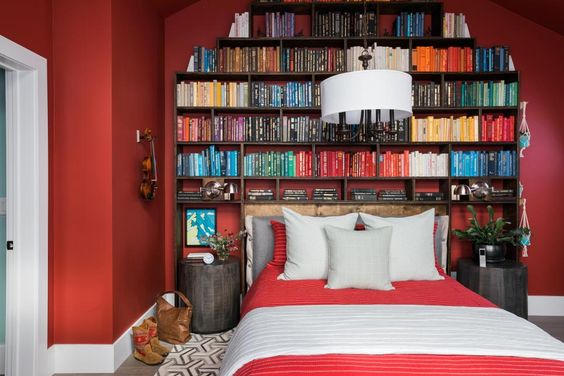 Many of the décor choices, from the antler chandelier to the layered rugs invoke the lodge style and create a warmth and beauty that draw you in and invite you to sit down and enjoy.
See all the rooms of the 2019 Dream House on the HGTV website, along with video, commentary, and you can even stream the full episode of the Dream Home reveal.
Creating Your Own Dream Home
What can you take away from the 2019 Dream Home and create your own luxurious looks here in Northern Virginia? Obviously, we are more likely to have cityscape views than natural splendor, and the "rustic" look may not be for you, but there are numerous takeaways from 2019 Dream Home that you can incorporate into your own luxury interior design.
Work with your natural surroundings whenever possible. Have a great backyard patio, garden or wooded treeline? Then bring it into your home as much as possible, with over-sized windows and glass doors. Make it a focal point for the room, then play off the colors in your décor to create a cohesive look.
Grey cabinets and white cabinets are stunning together.
Layer textures for a warm, inviting look, and to create more intimate spaces within larger rooms. For instance, use a large, single-color area rug to separate living space from dining space in a great room, then layer a smaller, more colorful rug over it to add dimension and texture.
Use pillows and books to add depth and color.
Use seating that is not only elegant but also comfortable. No one likes a chair you are afraid to sit in. Comfort IS luxury!
Don't be afraid of color! Mute the colors on walls to offset a colorful focal point, or use bold colors to make a statement. Balance out bold colors with complementary textures and colors.
Always go for quality. Don't ruin a beautiful room with flat pack furniture or lower end fixtures.
Get more ideas from the HGTV 2019 Dream Home.
When it comes to buying or selling your home, we are here to help answer any questions and guide you through a better understanding. Please do not hesitate to contact us at info@piersonrealestate.com or phone us at 202.800.0800.
Image Credits: All images used are owned by Robert Peterson, Rustic White Photography via HGTV, and are for illustration purposes only.