If you've been in your favoring department store or big box retailer recently, you may have noticed that the Back-to-School displays are already going up. Hard to believe, since school just got out!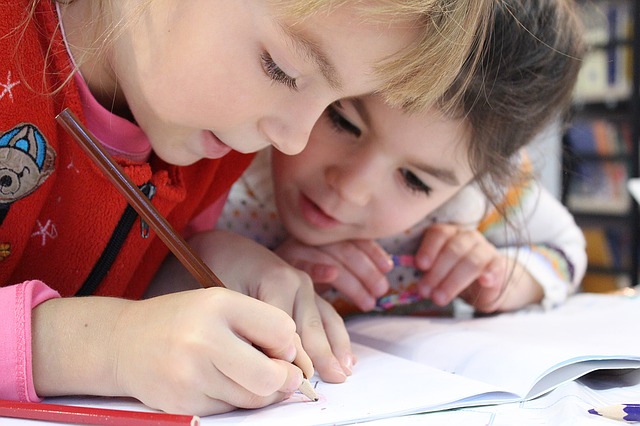 However, if you are facing a list of school supplies a mile long, you may want to start paying attention to the BTS sales early – the best deals start the 2nd week of July, and go through the 1st or 2nd week of August.
Here are some tips to save money on common BTS items:
Plan to shop on tax-free holidays: Virginia's Tax Free Holiday this year is August 2-4.

Compare prices: Comparison shopping has gotten a whole lot easier with the Amazon app. You can check prices real-time and make sure you are getting the best deals. If Amazon has the best price, pounce on it before the price changes!

Know when your fave stores do their markdowns: Target marks down clearance on Mondays, Old Navy on Thursdays, Macy's on Tuesdays or Wednesdays.

Use the Target App: Always check the app before buying anything at Target. You may find additional savings you would have otherwise missed.

Don't overlook the local dollar store: You can often find calculators, binders, clipboards, and daily planners on the cheap.

Clip coupons: Around this time of year, you can often find coupons for popular BTS items, such as tissues, bleach wipes, hand sanitizer, and stationary products. Then use the coupons on sale items to get an even better discount. Good sources for coupons are your local paper, RedPlum, in-store coupon dispensers, magazines, and store flyers.

Get paint and markers at craft stores: Stores like Michaels or Jo-Ann Fabrics will usually have coupons in their weekly circulars for a percentage off your entire order, or a percentage off single items. You can often combine these coupons with other coupons, like from a mobile app or mailer, so you can double your savings.

Buy backpacks online: Name brand backpacks, which are often more durable, can be found at steep discounts on websites such as 6pm.com or eBags.com. Sign-up for email advertising, and you may get coupons for additional savings.

Earn $5 gift cards at Target: Target will often have deals where, if you purchase a certain quantity of an item, you will earn a $5 gift card. Save up your gift cards and use them to purchase school supplies. If you hit the best sale days, you'll save a ton!

Collect your drug store rewards: You know those really long receipts from CVS that you never look at? Often there are $1 ExtraBucks rewards attached to those receipts (Walgreens has a similar program). Use them to purchase school supplies (look for sales, as drug stores don't usually have competitive regular prices.

Shop on the first or second day of the sales: If you wait, the store may run out of the item you were seeking.

Buy discounted gift cards: Use a service like Raise or Gift Card Granny to save money on gift cards. If you can buy a $20 coupon for $16, then you are effectively saving $4 on items you purchase with the gift card.

Get rebates: Services like eBates, Ibotta, and Checkout 51 will allow you to collect rebates on items you purchase, on top of whatever you saved with sale prices/coupons, etc.
We hope you are enjoying your summer! With the start of school right around the corner, spend a little time planning, and you can save a lot of money. When it comes to buying or selling your home, we are here to help answer any questions and guide you through a better understanding. Please do not hesitate to contact us at info@piersonrealestate.com or phone us at 202.800.0800.
Tags: Tim Pierson, Northern Virginia, Back to School, School Supplies, Deals, Savings