Hopefully the warm weather is here to stay, although summer storms may make it difficult to tackle home projects, especially outside. However, to keep your home in tip top condition (and increase your curb appeal), it's important to carve out some time over the course of the next couple months to complete some needed maintenance around your home.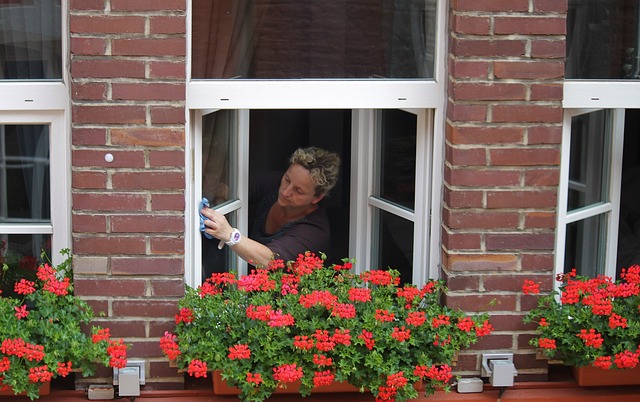 Plan the indoor tasks for rainy days, then use the nicer weather to get outside, soak up some Vitamin D (wear sunscreen!), and check off the outdoor to do's when you can.
Indoor Summer Tasks
If you haven't already done so, check your smoke and carbon monoxide detectors. This should be done twice per year. Replace the batteries.
Give your HVAC a check-up. Good maintenance will keep your unit running longer and and more efficiently. The last thing you want is a big expense to replace your HVAC right before vacation season! And going without A/C in the summer is the worst!
Dust your ceiling fans and make sure they are in good working order for the summer ahead. If your fan has this feature, change the direction to counter-clockwise, which will push the warmer air down and circulate the cooler air up.
Remove build up from your shower heads with a good mineral removing product.
Clean all the baseboards.
Inspect your attic and basement for any signs of problems. You don't want leaks or cracks to become bigger problems in the future. You will also want to look for signs of pests.
Clean out your bathroom exhaust fans and ducts.
Clean your dryer vents. This is a major fire hazard, so you should do this several times a year. There are telescoping tools that can help remove built up lint in long vents, if necessary.
Change your HVAC filters. This is usually a monthly or quarterly task, depending on the type of filter you have. Regularly changing the filters will help your system run more efficiently, which saves you money, and it also helps extend the live of your system.
Outdoor Summer Tasks
Clean your grill. For charcoal, wash inside and out with soapy water and rinse (discard any briquettes and ash, first). For gas grills, turn on high heat for a few minutes, then use a grill brush to clean the grates. Wash the lid and exterior with soapy water. Clean the drip pan.
Do preventive maintenance on your deck. Check for rotting boards and replace them. Hammer in any exposed nails. Power wash and reseal if necessary. Do the same for your fence, if applicable.
Wash your windows and screens, inside and out.
Add mulch to flower beds.
Check outdoor faucets and hoses for leaks, and repair as necessary.
Check your outdoor play equipment. Remove rust and repaint aluminum frames. For wood frames, check for rotting boards and splinters. Replace boards, tighten screws and nail down popped ails if necessary. Power wash and reseal if necessary.
Inspect the exterior of your home for any places where unwanted critters could get in (anything more than ¼ inch could be a problem). Seal up the holes.
Clean up debris in your lawn.
Clean out the gutters and downspouts.
Add a fresh bead of caulk around windows and doors. This will keep ants out, and well as make
your home more energy efficient.
Trim bushes and plants, especially around windows and the A/C unit.
Touch up the paint on the outside of your home.
It's easy to get busy and overlook some of the tasks our homes need. Unfortunately, by the times problems arise, the cure will cost a lot more than a little prevention. Keeping your home in good condition will help it increase in value and save you money in the long run. When it comes to buying or selling your home, we are here to help answer any questions and guide you through a better understanding. Please do not hesitate to contact us at
info@piersonrealestate.com
or phone us at 202.800.0800.
Tags: Tim Pierson, Northern Virginia, Homeowners, Home Ownership, Home Maintenance, Summer Maintenance Checklist