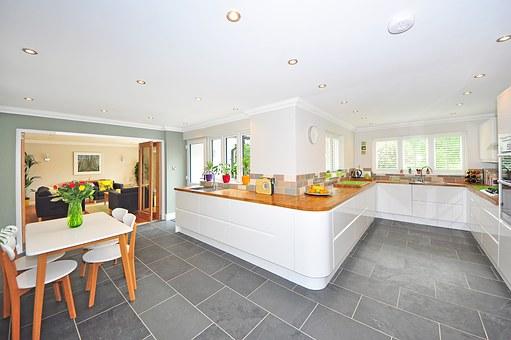 Kitchen islands were designed to add convenience to your life, as they provide both countertop and storage space. Despite this, kitchen islands often become cluttered and their storage cabinets lose their organization as bustling around the kitchen becomes priority over putting appliances and cookware away properly. To avoid cluttering your kitchen island storage in the first place, here are several helpful tips to help you make the most out of your island, including all the space in the back.
Depending on the way your kitchen layout looks, rethinking your island cabinets might be an option. If you have the space on either wall of the island, having full-cabinet doors on both sides will make your cabinets more accessible no matter where you are in the kitchen. When you've got more ease of access, you'll find that it becomes easier to put your appliances into their proper storage units, without having to shove items around to get the doors closed.
With double-sided cabinets in your island, you're not going to have to reach as far back to pull an appliance out, which will improve the accessibility of your space.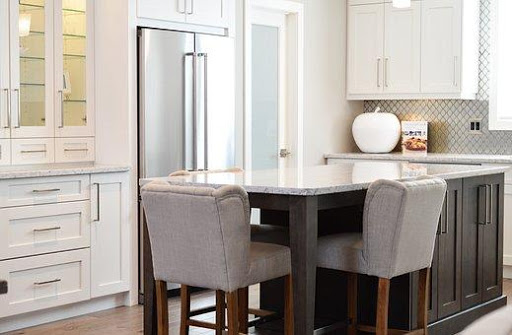 If you're looking for more uses for your island, beyond storage space for your pots and pans, you might like the idea of using deeper cabinets that provide the countertop with some overhang. This creates the perfect space to place barstools, effectively turning your kitchen island into a bar or breakfast nook. Try using your island space to store appliances or cookware that you don't use often, which will reduce your need to access all of the doors. Should you need to move seating, barstools are easy to shift around.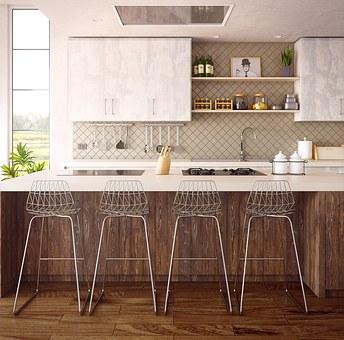 You might have a kitchen island that doesn't have enough room for deep storage, but not to worry! There are still ways you can maximize the use of the space that you have. You might not be able to keep bar stools around your island, but you can always implement drawers and half-cabinets in your space to make it to where you have different storage options available. With drawers and cabinets, your space won't have to become cluttered by storing too many items on one level. Store your appliances vertically rather than side by side to greatly add to your available space.
Kitchens are one of the top features of a home so we want to help you maximize yours.
For more tips on kitchen storage, check out this article at Houzz.
When it comes to buying or selling your home, we are here to help answer any questions and guide you through a better understanding. Please do not hesitate to contact us at info@piersonrealestate.com or phone us at 202.800.0800.
TAGS: Tim Pierson, kitchen, storage, space, cabinets