If you have lived in the greater DC/Northern Virginia area for long, then you know that location is key and space is at a premium. So do you simply not buy because the home in the location you want may not be the ideal square footage? In order to purchase in some of the more sought after areas many are learning that making the most of small spaces may be essential to becoming a homeowner.
With a bit of careful planning and bit of flair for balancing design with function, you can love your space, no matter what the size.
Maximize Storage
For most people living in tiny spaces, the biggest challenge is storage. Closets are small or non-existent, kitchen cabinet space may be lacking, and a pedestal sink may leave you longing for counter space. How do you make room for all your stuff?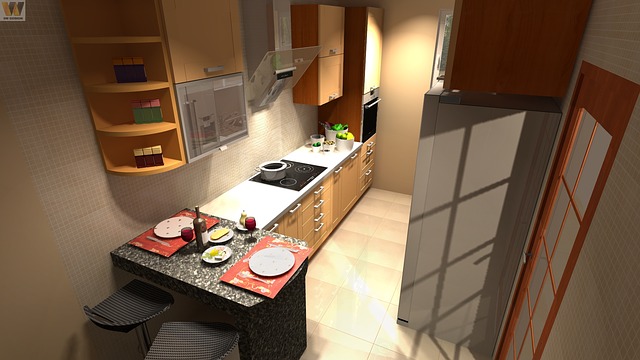 The answer may be…look up! There is often wasted space above kitchen cabinets, above doors, above closet clothes racks, or all the way around the room. Some well-placed shelves, hooks, or storage cubes can make that wasted space useful, and if you invest in pretty storage boxes or baskets to go on those shelves, you can hide your clutter in tasteful elegance!
Which is brings us to the next concept: concealed storage. If you like having an ottoman to put your feet up, consider a storage ottoman that can be used to store blankets or sheets. Build a shelf under your table to store extra table linens or infrequently used serving items. And of course, don't forget the wasted space under your bed! What a great place to store blankets or out of season clothing in underbed containers!
Finally, make your room dividers do double duty. Instead of a screen or wall, consider a shelving unit that can be used for books and storage, as well as for defining spaces. This can also be used to divide kids rooms for multiple kids, or use a shelving unit to divide the dining space and use it for storing dishes and glassware (and free up space in your kitchen cabinets!).
Downsize
There are two parts to downsizing. One is obvious – downsize your clutter! If you have a lot of "stuff", it makes the space seem smaller. The space will feel bigger and better organized if you keep only those things that you absolutely need, or that make you happy (Marie Kondo would be proud!).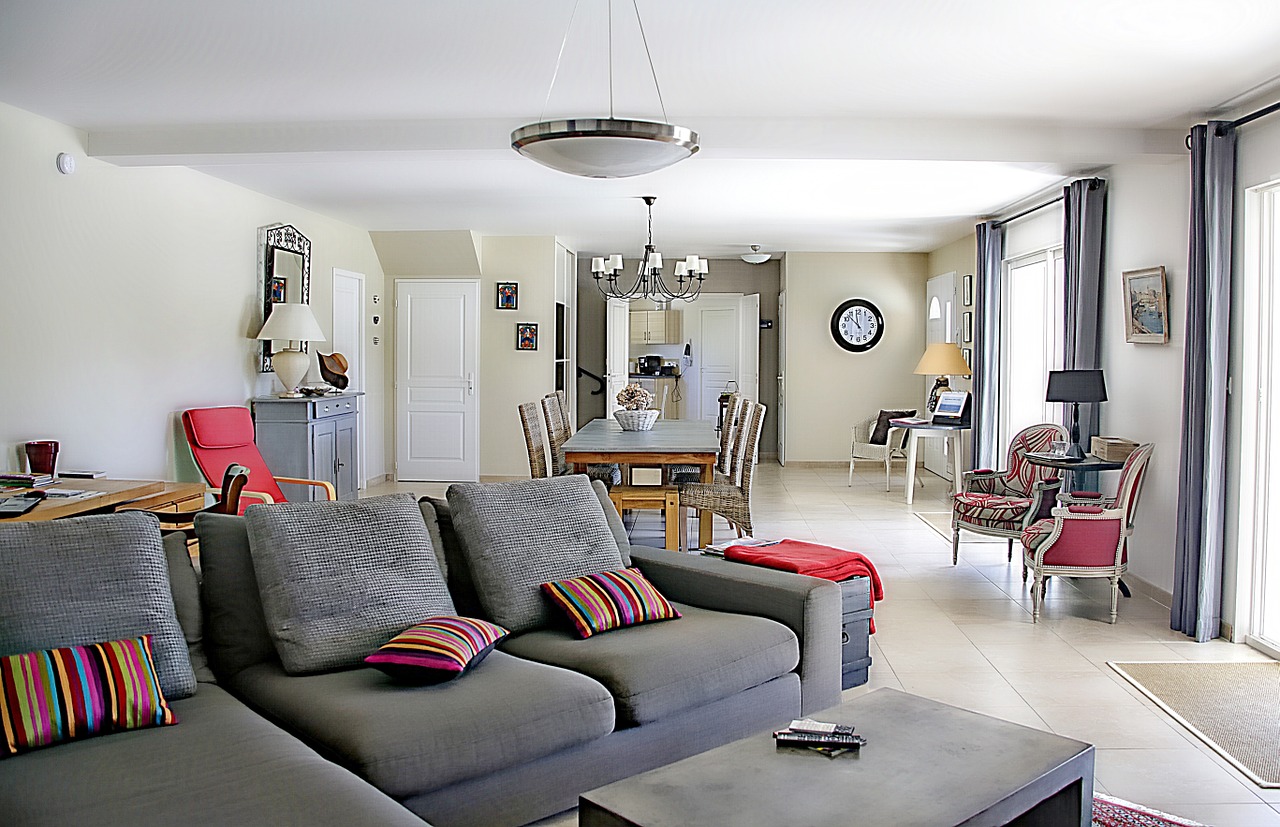 The second part to downsizing is thinking smaller on your furniture. A standard-sized, overstuffed sofa will overpower a small space. Look for trimmer, but still comfy furniture pieces that take up a smaller footprint. A full-size bed could be just as comfortable as a queen, but could leave you more space in the bedroom for small bedside table or additional storage. Small, bistro-sized dining tables look nice, function well, and leave you more kitchen space than a full-sized table.
If you are handy (or know someone who is), don't be afraid to DIY custom solutions that fit your space. If you can't find the right sized bookcase, or shelf, build it! Don't settle for an ill-fitting piece, just because you think you have no other choices. A piece of furniture or storage will look better, fit better, and function better, if it's designed around you and your space.
Living small can be tough. But with just a little forethought, some elbow grease, and making sure every choice is beautiful as well as functional, you can love any home! When it comes to buying or selling your home, we are here to help answer any questions and guide you through a better understanding. Please do not hesitate to contact us at info@piersonrealestate.com or phone us at 202.800.0800.
Tags: Tim Pierson, Northern Virginia, Small spaces, Home Buyers, Home decorating, Home staging