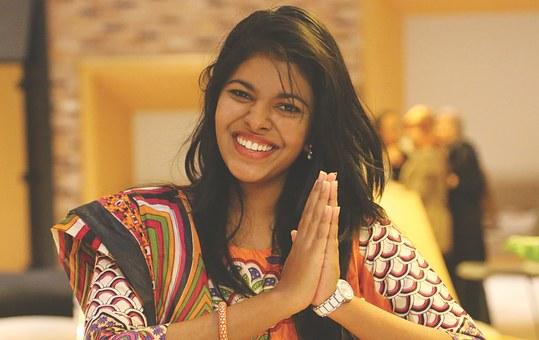 The season of thankfulness is coming up, and no matter what holidays you celebrate, there is always a reason and a way to show that you are thankful for life. With the stresses of everyday life, it's often easy to overlook the some of the wonder things and people in our lives, but studies show that focusing and reflecting on what you're thankful for helps improve your overall health and wellbeing. Here are several easy ways to show gratitude in your spare time.

If you're able, next time a friend or co-worker does something kind for you, express your thanks verbally, in person. Saying thank you out loud will not only make the other person's day, it will make you feel good about yourself by extension. Giving thanks out loud will stay with you all day and help improve your mood and focus throughout the week. Gratitude and good-will spreads like a cold, but in this case, it's a good thing.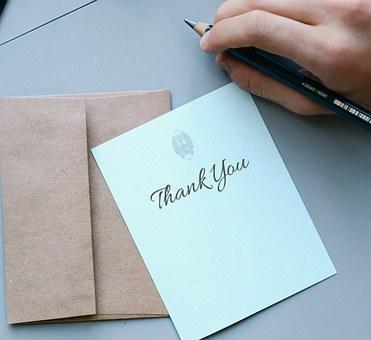 If distance doesn't permit you to say thank you to someone in person, try taking the time to compose a hand-written thank you note. Sending something personal through the mail will let the other person know that what they have done for you mattered, and that you were pleased with their help. It's just an extra nice step toward showing that you really value the person you're thanking. Sure, it's a slower process, but the impact is worth it.

Wherever you are, show respect for your area and clean up after yourself. Even though your space isn't technically alive to recognize what you're doing, keeping an area clean will help you to feel like you value the space. Not only that, but keeping a clean home or workspace is better for your health than living in an area that's too cluttered. Cleanliness pushes away negativity and poor moods, so show the world, and yourself, that you care by being tidy.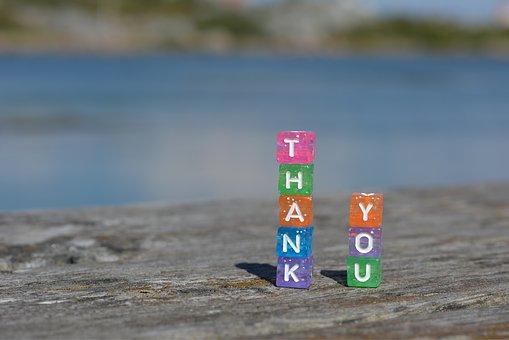 Lastly, think about every time you complain. How often does something negative escape your lips when there's something you can do to change it for the positive? Challenge yourself to avoid complaining for twenty-four hours, or more if you can. When you feel the need to complain, see if you can find someone to help instead. This is an excellent way to change negative thoughts into positive work. There is always something you can help out with.

Being grateful for your life does not require perfection. You don't have to be exactly the person you want to be, with the life you imagine in your deepest dreams. Being grateful is a way to reflect and look at those around you and the positive things in life. It takes only a few minutes a day and can completely change your perspective on any situation. Any season is a good one to show gratitude.

We are so grateful for our family, friends, and clients, who provide us with the motivation and moral support to do what we love every single day – helping other people achieve the American dream. When it comes to buying or selling your home, we are here to help answer any questions and guide you through a better understanding. Please do not hesitate to contact us at info@piersonrealestate.com or phone us at 202.800.0800.


TAGS: Tim Pierson, Tim Pierson Home Sales Team, give thanks, gratitude, grateful, Northern Virginia