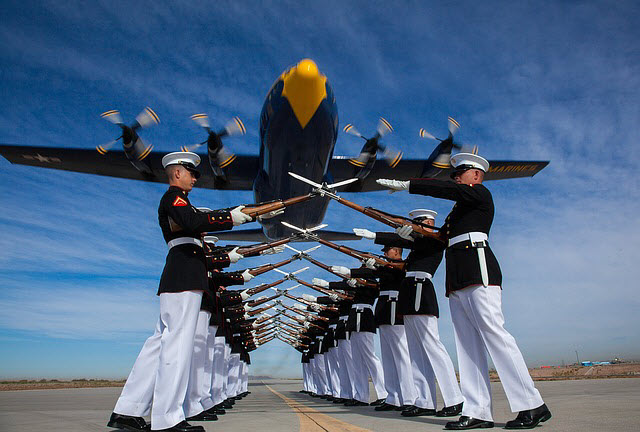 Our men and women in uniform, who have volunteered to put their lives on the line for the freedoms we enjoy and often take for granted, deserve our utmost respect and recognition. In the United States, we celebrate Veteran's Day on November 11, as way of honoring our Veterans.
The origins of Veteran's Day lay in World War 1, when Armistice Day became a national celebration of a temporary armistice (or laying down of arms) that occurred during the war, on the "11th hour, of the 11th day, of the 11th month" in 1918. It was declared a National Holiday after the end of the war, as a way to honor our young men who fought so bravely on foreign shores.
After the end of World War II and the Korean War, there came a push to recognize veterans of all wars, and in 1954, Dwight D. Eisenhower officially declared November 11 as "Veteran's Day."
Veteran's Day should not be confused with Memorial Day, which honors those who have fallen in battle or due to injuries received in battle. Veteran's Day commemorates ALL veterans, both living and dead, who have served our country during times of war or times of peace.
Here at Pierson Home Sales Team, we have numerous team members with direct connections to the U.S. Military through family members who have served or are serving. We have nothing but the utmost respect for the sacrifices and have experienced ourselves the dedication and sacrifice of our friends, family members, and loved ones.
On Veteran's Day, and every day, give thanks for our Veterans. Pray for our Veterans. Honor our Veterans. Where would we be without them?
Whether you are a Veteran or a civilian, we stand ready to serve all your real estate needs. When it comes to buying or selling your home, we are here to help answer any questions and guide you through a better understanding. Please do not hesitate to contact us at info@piersonrealestate.com or phone us at 202.800.0800.
Tags: Northern Virginia, Veteran's Day, veteran, Tim Pierson