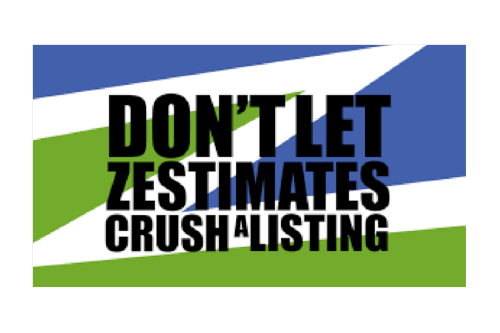 Today the housing market is hot and many buyers and sellers are using services like Zillow. When it comes to selling your house, you want to know how much your home is worth. There are different ways of calculating home value but usually an appraisal report by a certified appraiser costs hundreds of dollars; whereas, it is free to turn to the algorithm-based website, Zillow, for an estimate. However, these "Zestimates" are not necessarily correct since they are based on public data only and do not take into account the other, less tangible information that adds value to your property like location to schools and shops, type of flooring, etc.
Zillow provides more than Zestimates to potential buyers and sellers, so it is worth knowing how to use Zillow to get the best from this online housing giant. A more detailed explanation of the pros and cons of Zillow can be found here, but we've laid out the main pros and cons for you below.
PROS:
Some of the other reasons for using Zillow range from the use of first-rate neighborhood mapping and search tools that use filters for open house, new construction and foreclosures to saving a home of interest while getting email updates on price changes, etc. Zillow works nicely across your different electronic devices, as well.
In addition, Zillow provides resources that offer ideas for home improvements and links to home design products.
CONS:
The disputed issues with Zillow are on home price estimates since the values are not derived from a real appraisal, a smart algorithm can only do so much! It should also be considered that in terms of finding an agent, the site allows real estate agents to place ads for zip codes without having a true expertise of those targeting neighborhoods.
There are many approaches to the buying and selling process; some are better than others and knowledge can save you from problems later into the process. When it comes to buying or selling we are here to help answer any questions and guide you through a better understanding. Please do not hesitate to contact us at info@piersonrealestate.com or phone us at 202.800.0800.